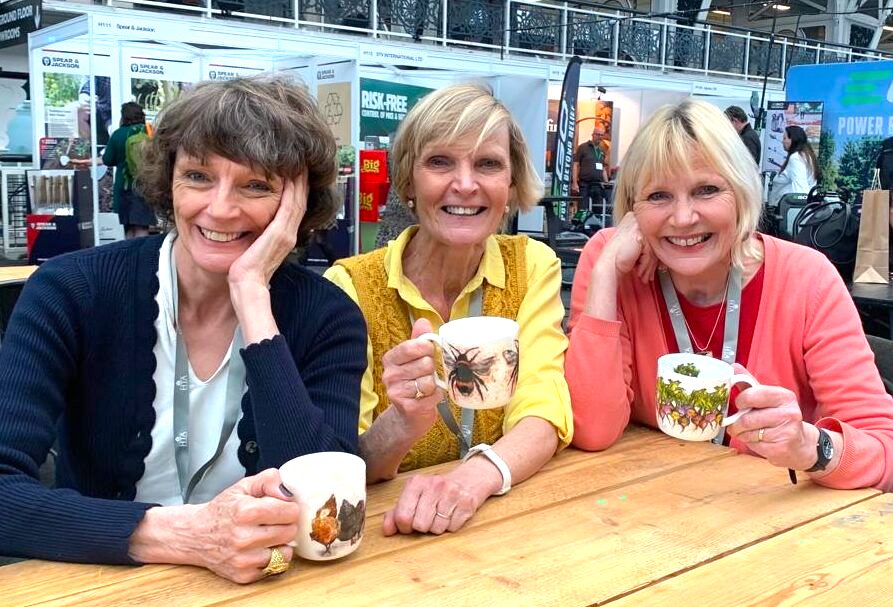 A garden is a garden is a garden – a flower-bed or two, a place to kick a ball about, a table and chairs somewhere…But what about making it more individual than that? Putting your own stamp on it, and deliberately creating an atmosphere, in the same way that you might with an indoor room? We've got a heap of ideas about how you might start (brace yourself, we'll have to include Caroline's suggestions too!)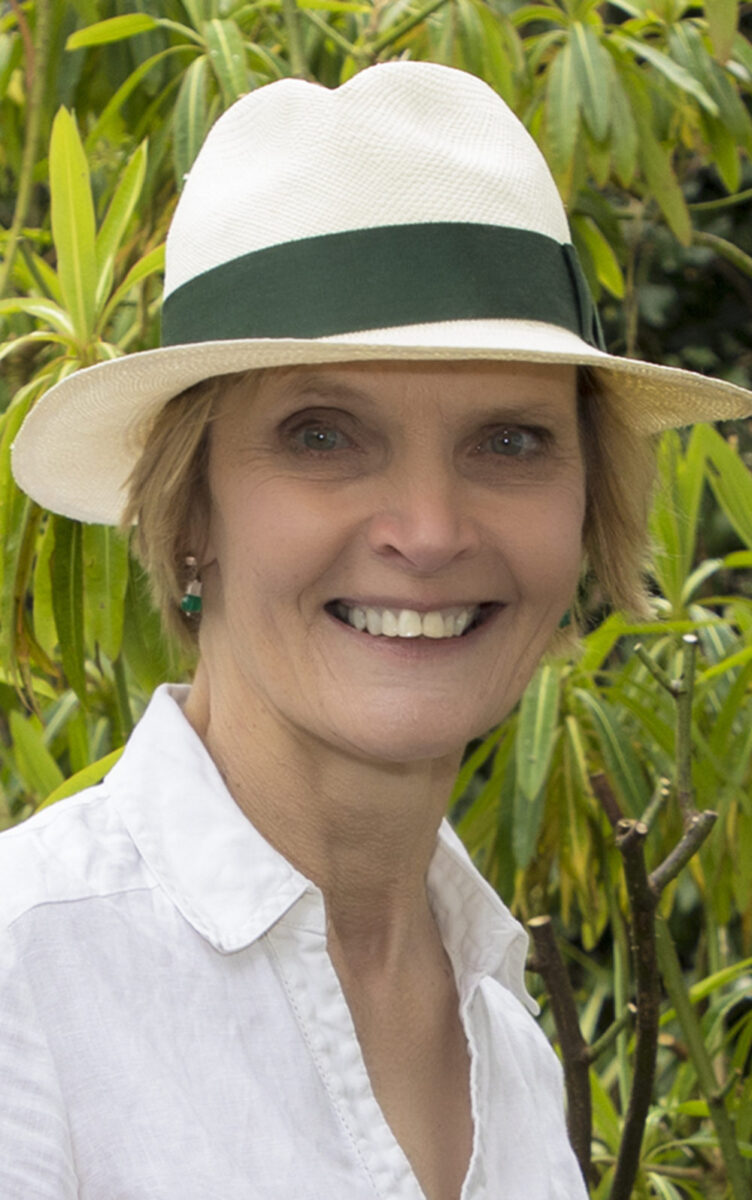 Me up first, and as Elaine suggested I might bring some ideas from my recent trip to Hampton Court Flower Show to the table, I have taken three garden 'moods' from the show with suggestions on how you might achieve this look in your own gardens.
First up is a sultry jungle feel which I loved on the this stand by author of The Jungle Garden, Phillip Oostenbrink, in the Floral Marquee. But often there is a lot of cosseting involved in creating this mood at home in your own garden.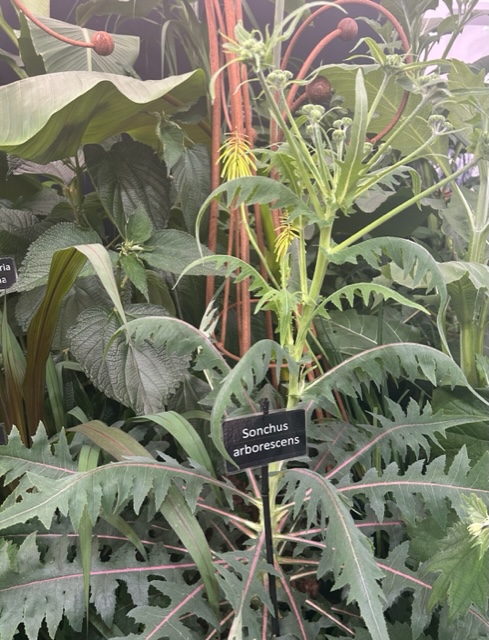 We don't all have the right climate or shelter to create an authentic jungle garden. Why not, like me, try using some tough old campaigners like Dahlia imperialis (entirely for its chunky stems and not particularly for its flowers) and Telekia speciosa (a terrific yellow daisy that sailed through our bitter winter) as anchor plants. Both will thrive in big pots in a shady corner, and the only maintenance involved is to lift and store the dahlia tuber in winter.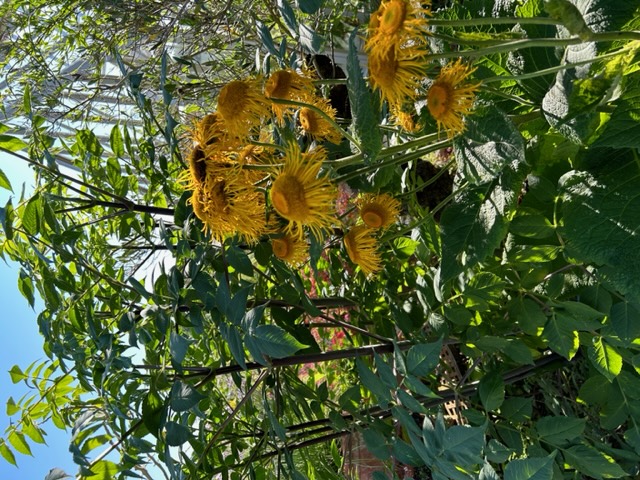 Next up is my take on the bright and bouncing 'planting pockets' that were dotted around the show ground a little bit like urban guerrilla gardens but in the best possible taste. I've had huge success this year sowing an annual 'Pictorial Meadow' which you can now buy in handy garden-size seed packets and if it's a busy, sunny, happy mood you want to create I can't recommend them highly enough (link to the website at the end). Our feature picture is of one of my most relaxing pastimes. listening to all the pollinators buzzing round our little annual meadow.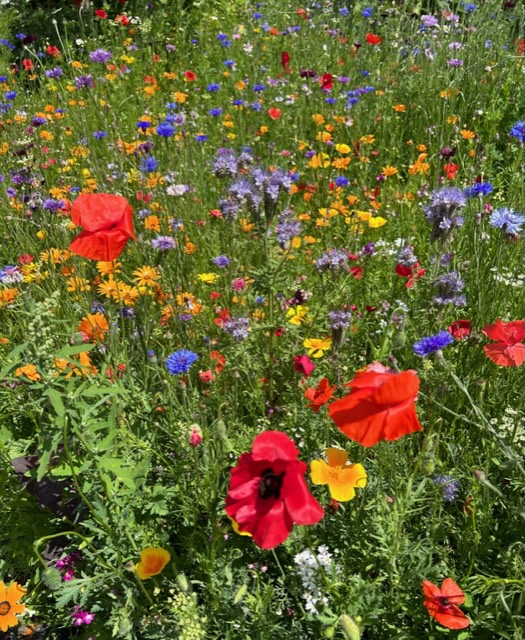 But if you are looking to create the equivalent of a warm bath in your garden – a gentle retreat – there were great examples of relaxing pink and white schemes at the show.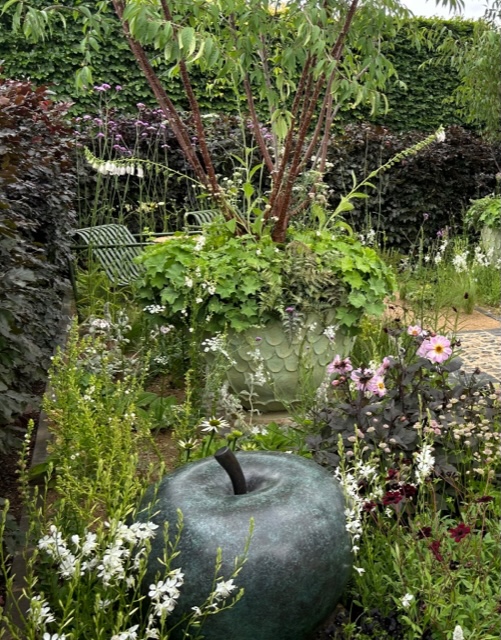 And for this look and feel, I can highly recommend a combination of the possibly dreamiest of all plants the tree poppy, Romneya coulterii combining beautifully with a pink perennial sweet pea Lathyrus sylvestris. I've actually grown this since I saw it in the ultimate cottage garden 'room' – in Elaine's garden in Normandy !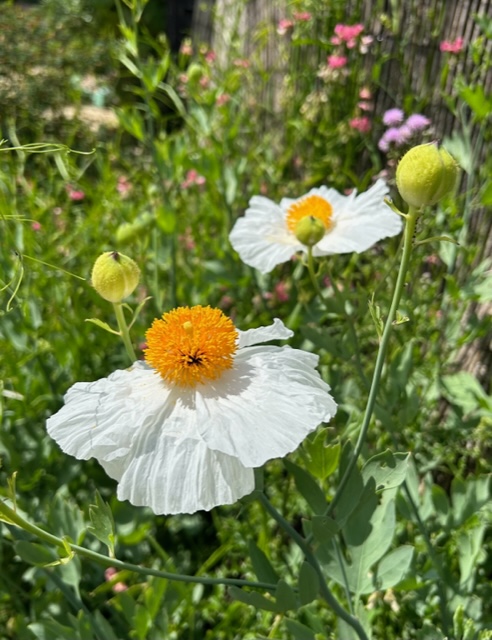 ---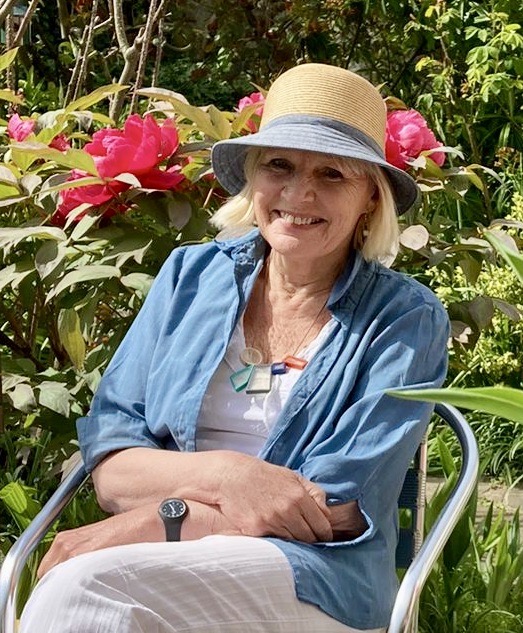 Putting aside the question of styles of garden (tropical, prairie, cottage, formal etc.) I think there are still elements that can add texture and a sense of 'place', however small the area involved.
One of these is the addition of water. It might be a birdbath, a small pool or a large fishpond – you just have to decide what you'd like the water to do: attract wildlife? Provide calm? Or reflections? Or sound?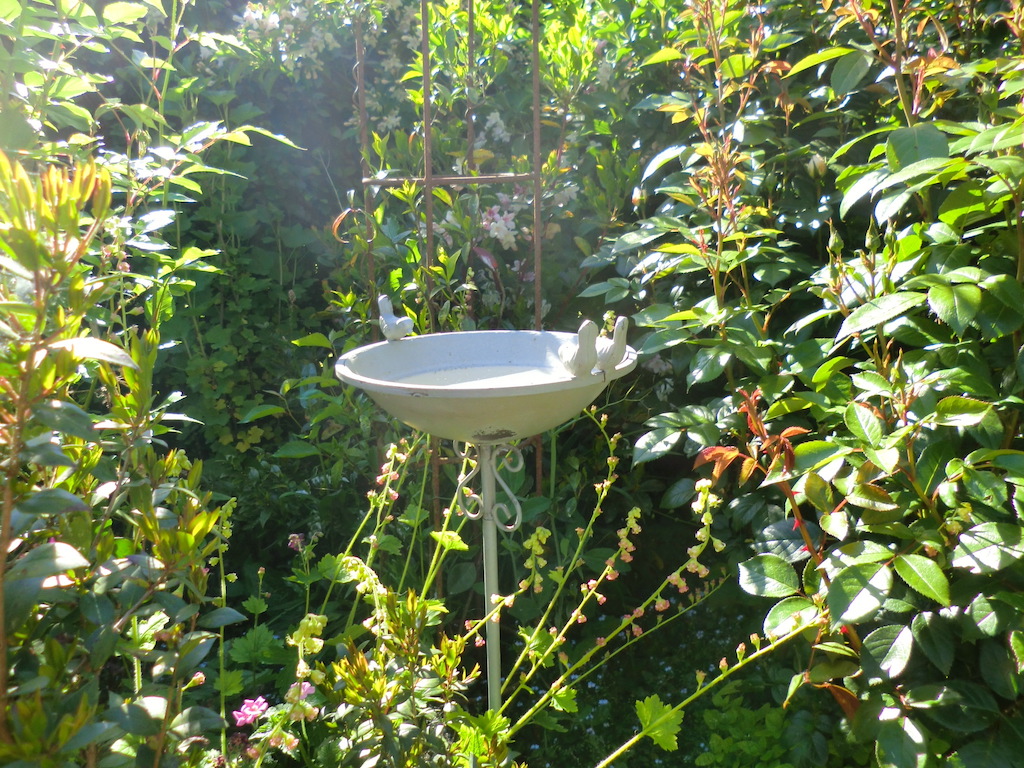 We visited a garden last week with a lined pond absolutely HEAVING with enormous Koi Carp – slightly mesmerising in spite of being not my bag at all! I find noisy water features very unsettling too. I'd much rather hear a gentle trickle into a duckweed-ed pool than something that sounds like a horse relieving itself. But the point is – if you're looking for evenings of silent contemplation or the satisfaction of feeling at one with your garden's wildlife – a pool of water is a great way to achieve this mood for you
During the summer we eat supper outside whenever we can – it makes the winter months seem shorter! We've come to appreciate soft lighting in the garden which can give an almost magical quality to even quite ordinary spaces.
Strings of little solar-powered stars among the catmint or over the pots, the odd uplighter on a tree, a candle in a lantern? A good tip is to experiment with a torch to see what effect you want to create, before splashing out. We need to remember though, light pollution is a problem, so teeny-tiny fairy lights or lights that only glow softly are the order of the day!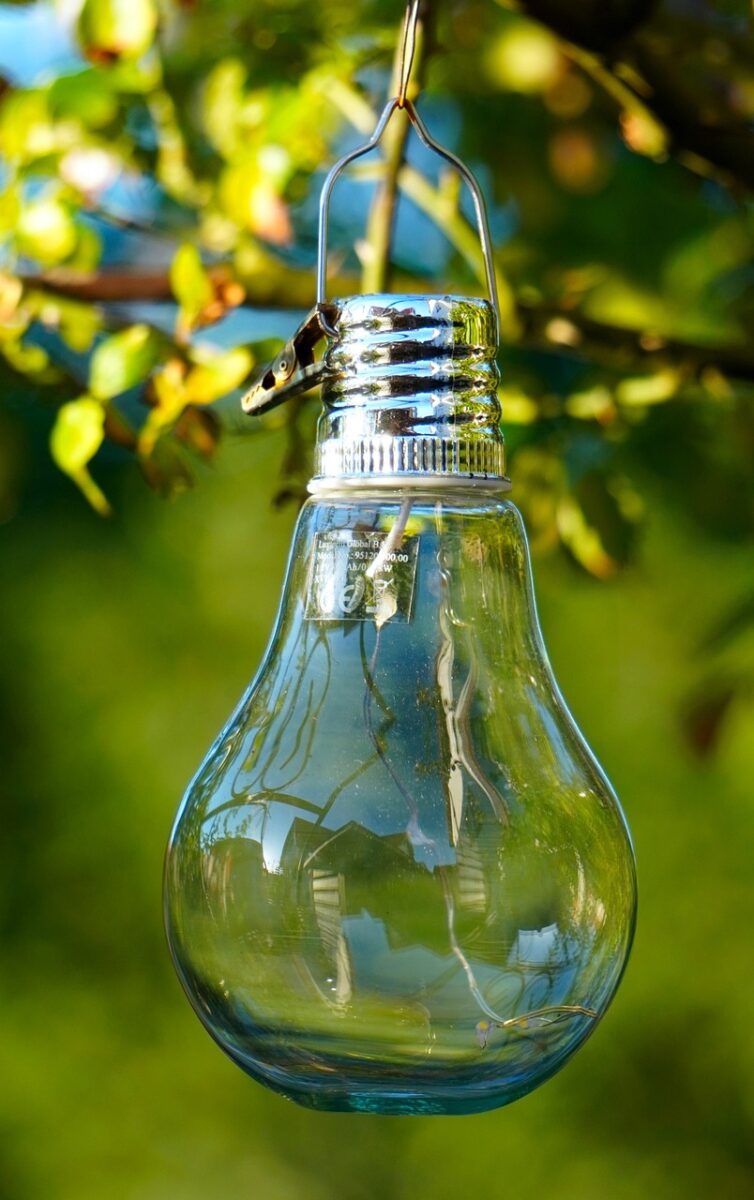 ---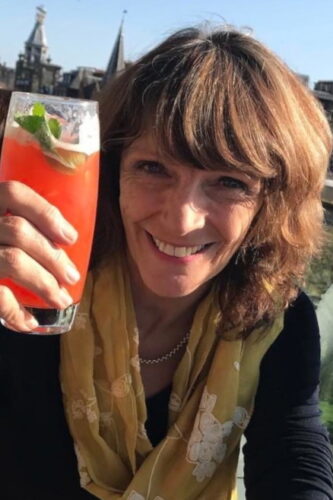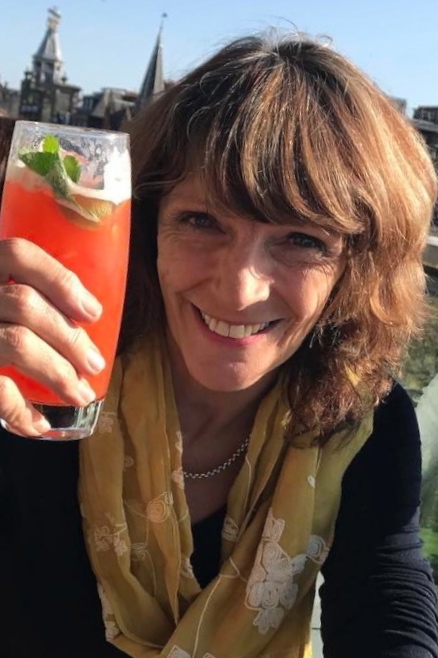 Now I don't want to get too 'come hither' here but to me garden atmosphere has some common ground with seduction (something in which Elaine & Laura are not hugely experienced I'm afraid, being more 👩‍🌾👩‍🌾 than 💅
One doesn't want to 'reveal all' from the get-go, ergo a plain green lawn, front and back, simply won't do. You need to tantalise by revealing your garden features one by one. Before this gets too steamy let me make clear that these features, for me, are most interesting when they reflect something specific about the owners – a hot tub or a pizza oven deck, even a children's play area but ideally a tikki hut complete with optics.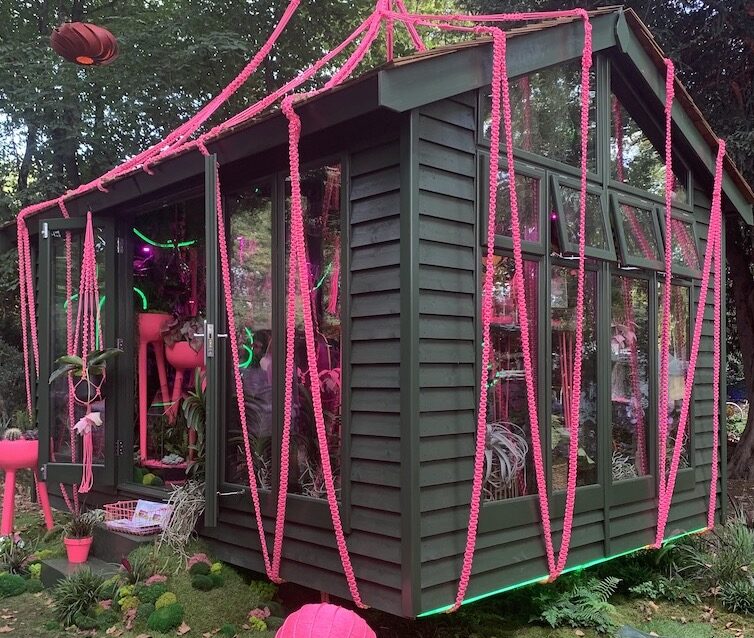 The trick is, in my view, to create an interesting path to and between features and to plant around these to create a bit of a 'destination vibe' when you get there (and here you can also add individuality with your planting style as suggested by Laura – cottage garden style; tropical jungle or formal) etc.
If you want to prove you know your horticultural onions as it were, I'd recommend including colour sections, particularly white (very classy) and anything espaliered, or a spot of cloud pruning or topiary (and on that note of course, evergreens and ornamental grasses will help to keep your garden design plans partying into and through the frosts).
Pots and sculptures can have a big effect if you can afford ones with a bit of presence. You see designers using them as punctuation …. to signal different 'moods' as you move through their gardens, usually stone statues or modern installations.
That said if you want to have gnomes doing something naughty with a fishing rod I won't judge you (but others might, yup… 👩‍🌾👩‍🌾)
So which would it be for you? 🤣
So how do you make sure that your garden has your personal stamp on it? We'd love to hear ….!
It's too late to be sowing a Pictorial Meadow this year but not too early to be planning one for next summer.
NB Louise's Great Plant this Month is causing quite a stir in the village. Click on the box below to find out why…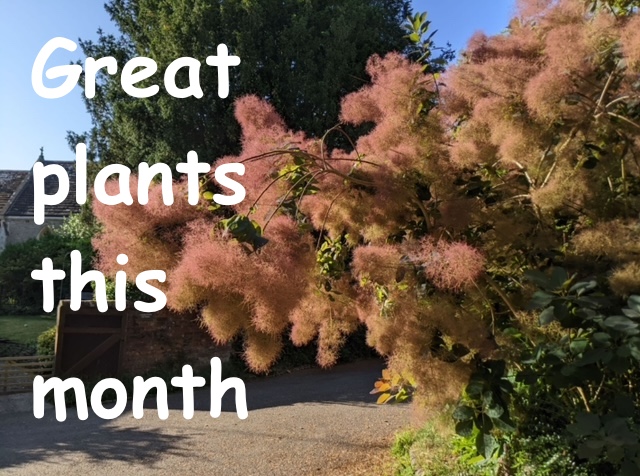 More NB If you're not already a subscriber and you'd like a bit more gardening chitchat from the3growbags, please type your email address here and we'll send you a new post every Saturday morning.