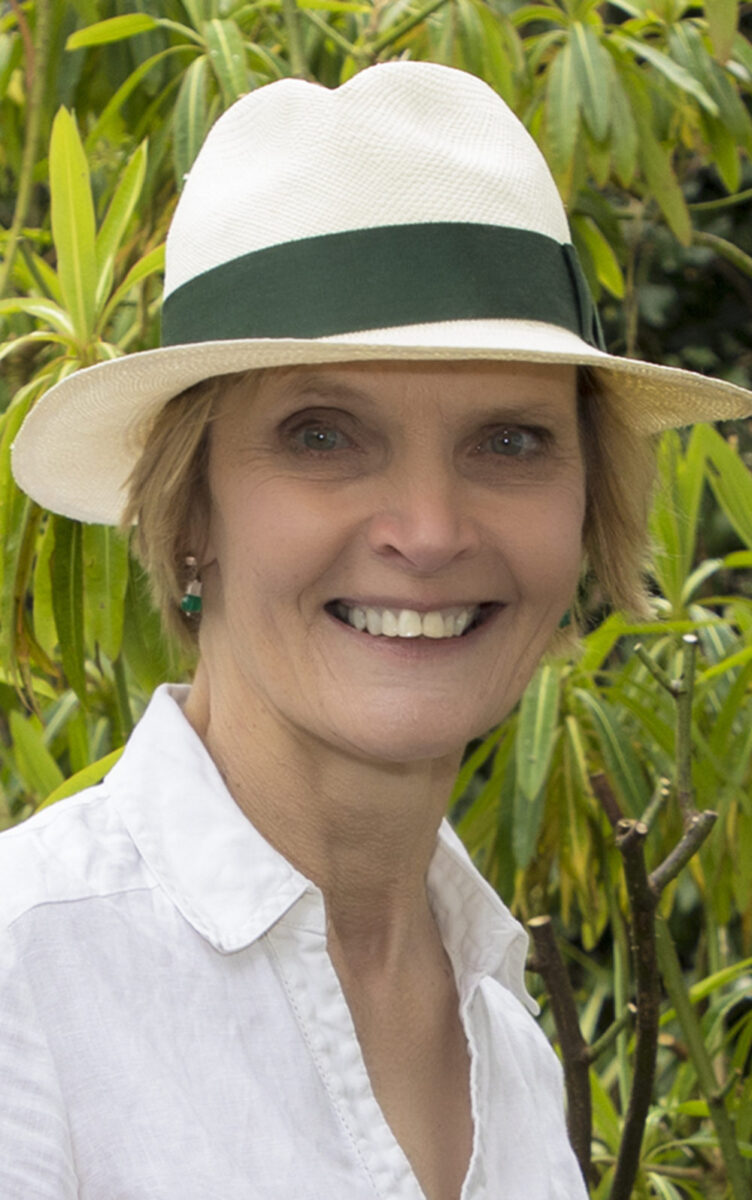 Yippee!! with Elaine decamped to Normandy for the summer and Caroline now retreated back to the Scottish Highlands, it meant I got to go solo to the Hampton Court Flower Show this year.
Without my two bossy sisters telling me I'm weird for liking carnivorous plants; that my ancient Barbour jacket is now out of fashion or that a foil-wrapped stack of peanut butter sandwiches doesn't constitute a balanced diet – I was all set for a great day out!
My first foray into the show ground was via a run of refreshingly different American themed gardens. We know that a growing band of gardeners from across the pond follow our blog (welcome, you know who you are!) so it was lovely to see the USA so well represented at this very British flower show. Starting with two gardens enticing us to visit Oregon state and Charleston in South Carolina there followed a linked trio of wonderfully glamorous landscape-themed gardens 'America's Wild' showcasing desert, prairie and mountain habitats. Breathtaking in its scale and ambition, this installation resembled a high budget film set and rightly won both the Best Show Garden AND the Best Construction (Show Garden) awards.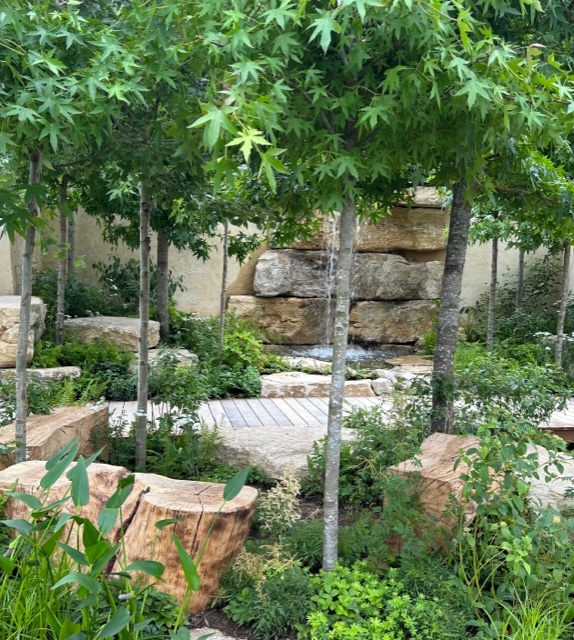 I think British show garden designers could learn a thing or two from these dramatic and beautifully finessed American garden sets – in recent years our lot seem hell-bent on including an abandoned mine shaft or a burnt-out car to gain any traction with the judges.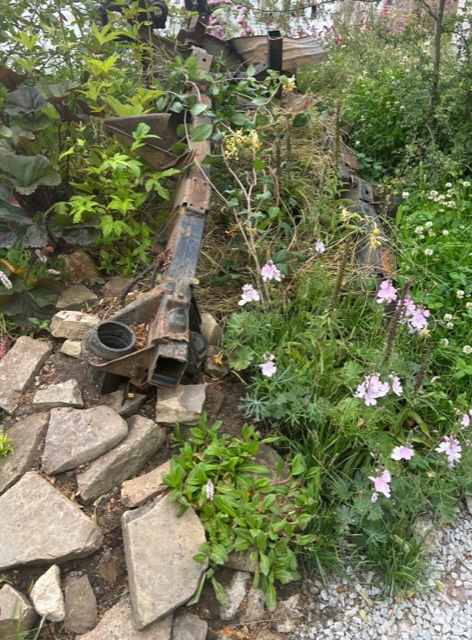 My only slight wobble over the American gardens was the borrowed landscape in the form of a plasma screen showing beautiful imagery of the real thing. I'm sure it was within the Law of the RHS regulations but was it in the Spirit of the Game? I worry that next year we might only have holograms of the plants and maybe the first garden designed entirely by AI….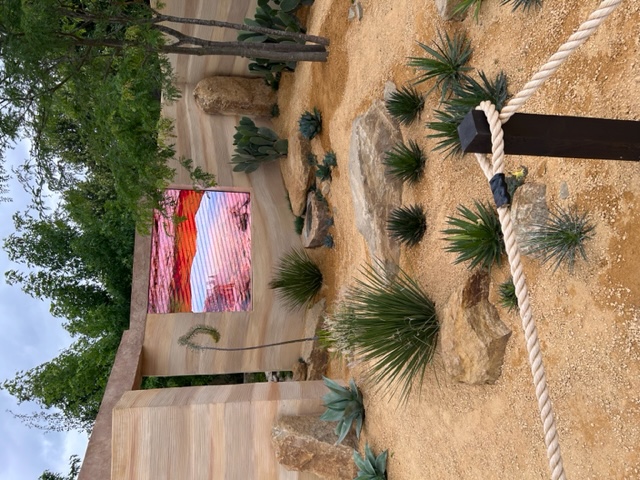 Round the next corner I stumbled on another masterpiece (with so many beautifully designed trade stands you do have to play 'hunt the actual show garden' a bit at Hampton). It was Tom Massey's 'RHS Resilient Garden' and this man needs to immediately become an expert mentor to all housing developers in every district council and his new book, with the same name, compulsory reading for every town planner.
His detailed and clearly documented transformation of sterile back and front gardens into a sustainable and bio diverse series of habitats was so skilful it took my breath away. Bravo Tom!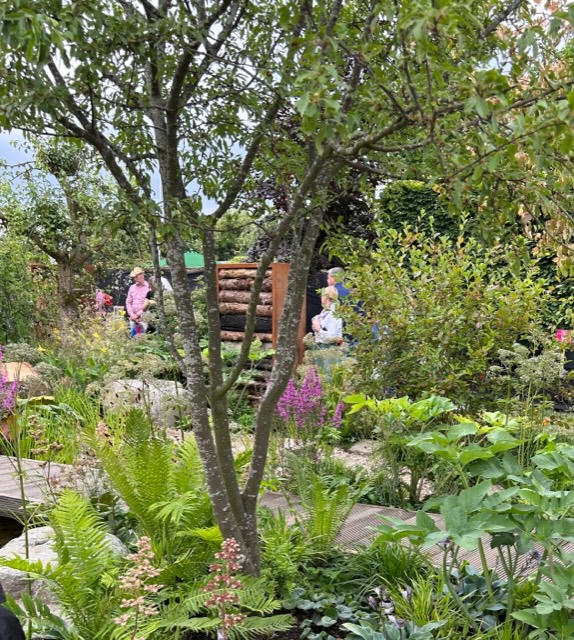 Some other gardens I was deeply impressed with were in the 'Get Started Garden' section. Straightaway I have to say that none of these small gardens bore any resemblance whatsoever to my efforts when I first 'got started' with some random pots of nasturtiums and a Clematis montana that got out of control almost immediately (regular readers of our blog will know that Caroline has not moved on very much from this stage). These were mature designs, beautifully executed to create deeply arresting small spaces.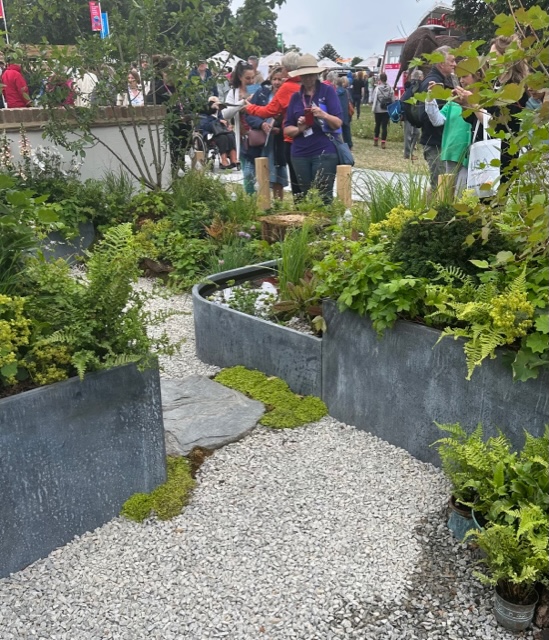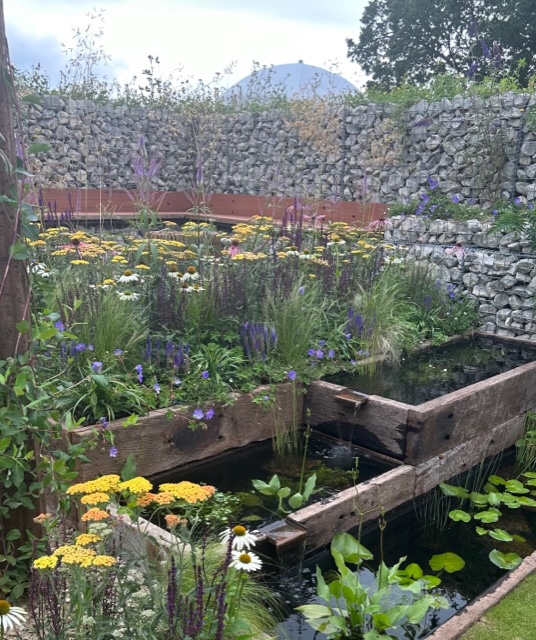 Onto the rose garden and I would be very happy if this marquee is what heaven turns out to be like. But, with a warning to anyone of a nervous disposition as I know it's sacrilegious to cast any slight aspersion on a David Austin rose – I wasn't completely bowled over by new DA introduction, 'Penelope Lively'. Even Elaine's WhatsApp comment of 'well it's a pretty shape and does well in shade I'm told' wasn't the normal over the top endorsement we normally get from her.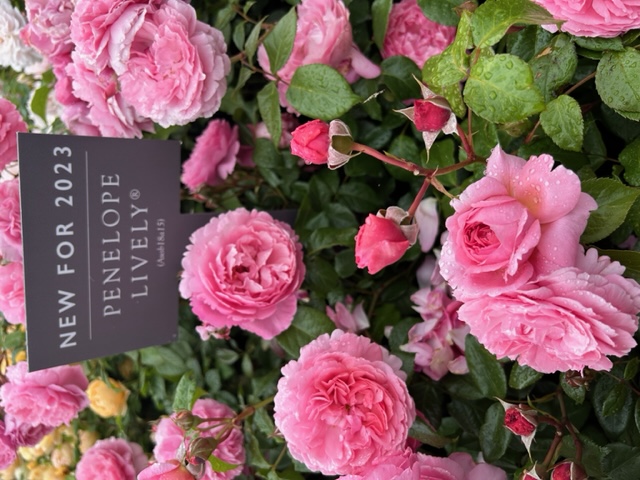 By now the heavens had opened but determined not to be the least bit sensible, instead of sheltering like all the grown-ups……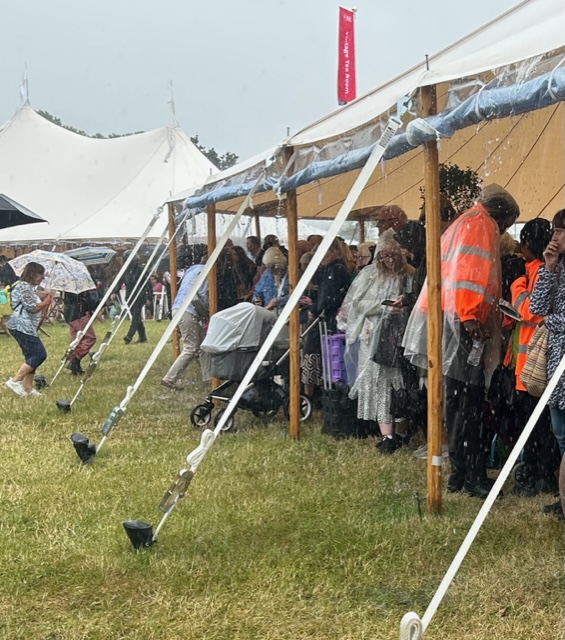 I grabbed the chance of having Carol Klein's masterclass of planting all to myself.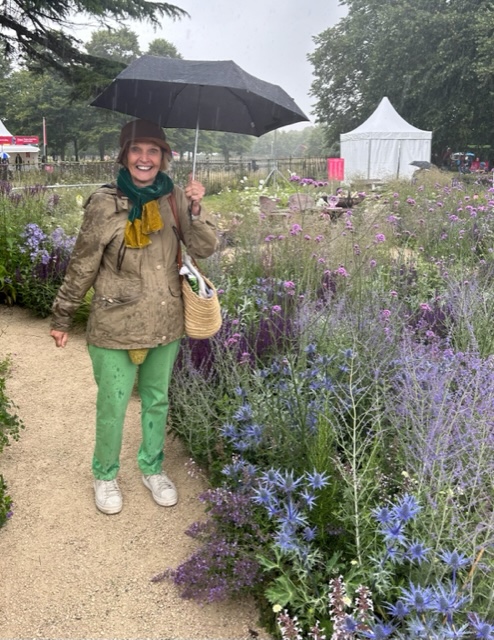 Carol is a consummate plantswoman and her Iconic Horticultural Hero Garden was a distillation of her years of growing plants at Glebe Cottage all in one place. If I could be as entertaining, enthusiastic and passionate about gardening as Carol at her age I would consider myself to have had a life well lived.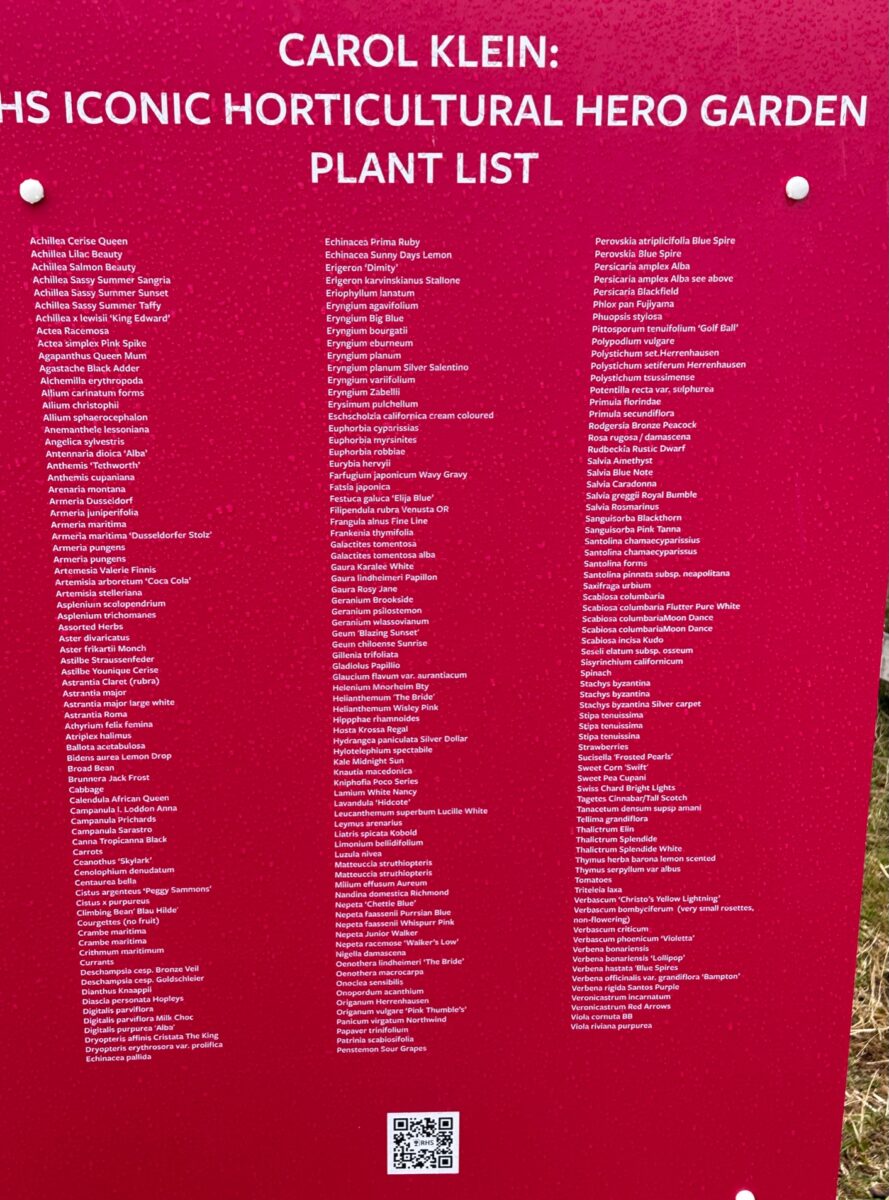 Knowing that there would definitely be some collateral damage in the form of plant purchases to be lugged home I left my visit to the Floral Marquee to the end of the day.
Crowded and steamy, it was a febrile atmosphere of hopeless plantaholics indulging their habit. So many wonderful nurseries but one stood out for me. It was the D'arcy and Everest stand that ticked every box. A peerless Gold Medal winning display (our feature picture at the top of the blog) backed up by a well organised bank of eclectic but affordable alpines in portable 9 cm pots, slickly served by friendly, knowledgeable staff. That's how you do it.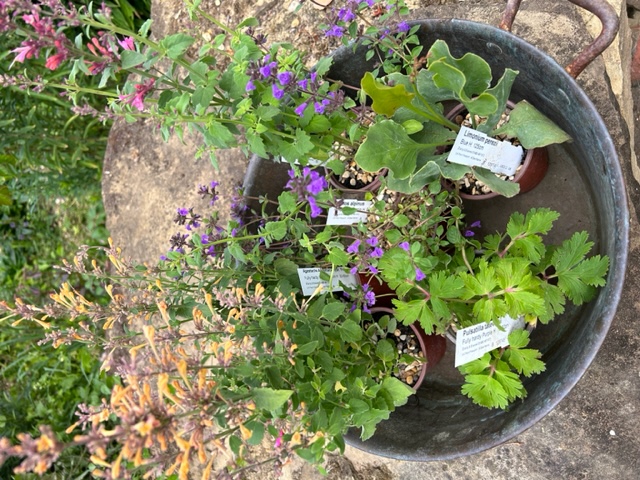 Finally, and without my sisters there to veto my voting preferences here are my own set of special Hampton Court Flower Show awards:
Best Gate to Come Through : Ditton Gate – you enter by actually walking through the impressive formal garden of Hampton Court Palace itself.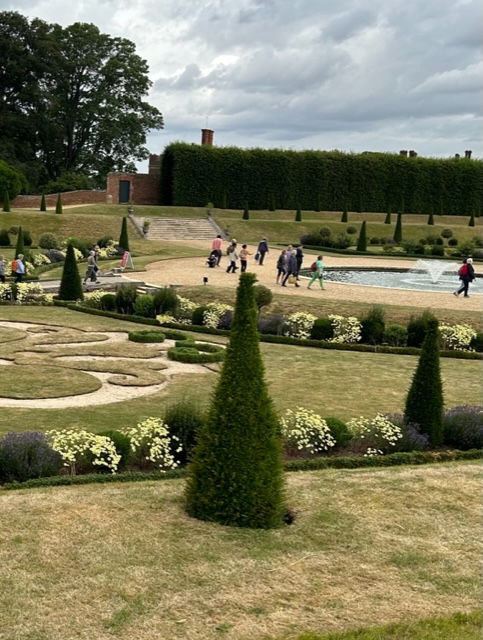 Best Outfit: Arit Anderson by a country mile, I had loved all her Chelsea frocks but she's lifted her fashion sense to another level at Hampton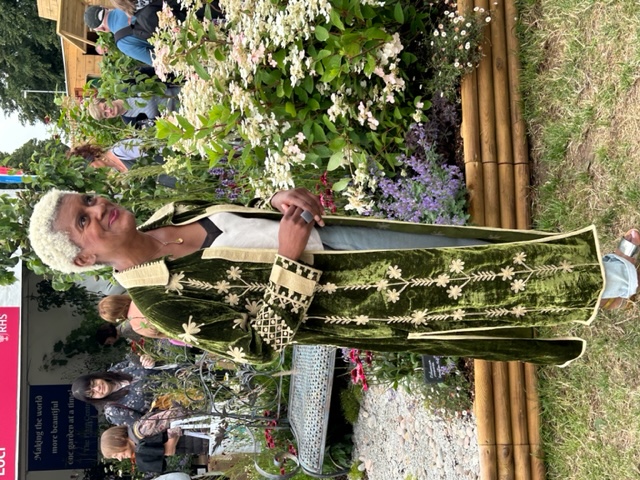 Finally, Most Overheard Comment: all the following were on mobile phones 'Where are you?' 'Which gate did you come in ?' 'Ok let's meet in the Country Living Marquee for a coffee' – for Hampton Court is not just a Flower Show, it's a place to meet up with old friends, shop together, swap family news, spot a few celebrities and maybe buy a plant or two. I went on my own but bumped into so many old pals that it felt like the best sort of garden party – it was lovely to see you all Eleni, Fiona, Arran, Clare, Jonathan, Caroline…
In a rare feat of technical endeavour I (well Caroline if I'm honest) has made a short little film of this review.
More NB If you're not already a subscriber and you'd like a bit more gardening chitchat from the3growbags, please type your email address here and we'll send you a new post every Saturday morning.