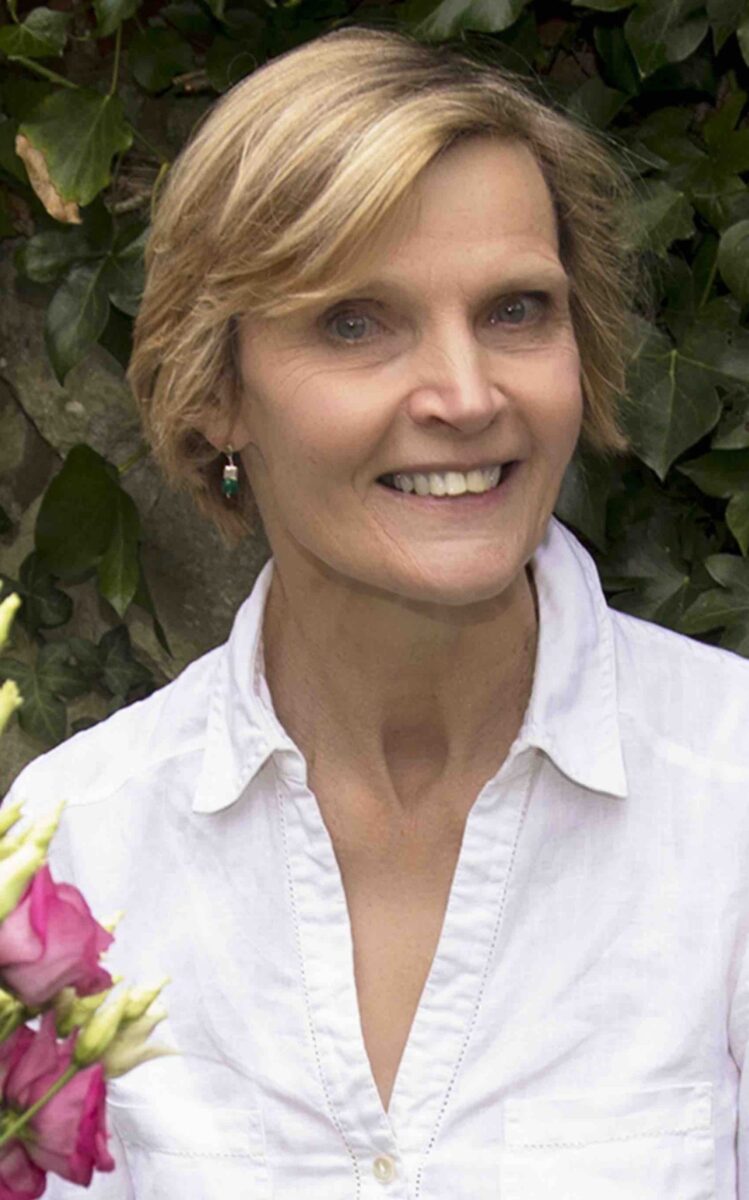 It's spring so which blossom is best? Some people swoon over cherry blossom but personally I wouldn't give a cherry tree house room in my garden. Having to put up with its coarse leaves and those irritating horizontal circles round its bark all year round just for a week of some sycophantic pink froth of petals which it thinks justifies its existence.
Tim once planted an unauthorised wild cherry next to our garage which grew into a monster, sending out its malign suckers to infiltrate every plant in a 10 metre radius. He's been in the doghouse ever since.
No, if you want blossom in your garden in Spring, choose something with more depth, something that has a point to it, a quince perhaps which had pretty flowers, scent and then gorgeous voluptuous fruit it the autumn.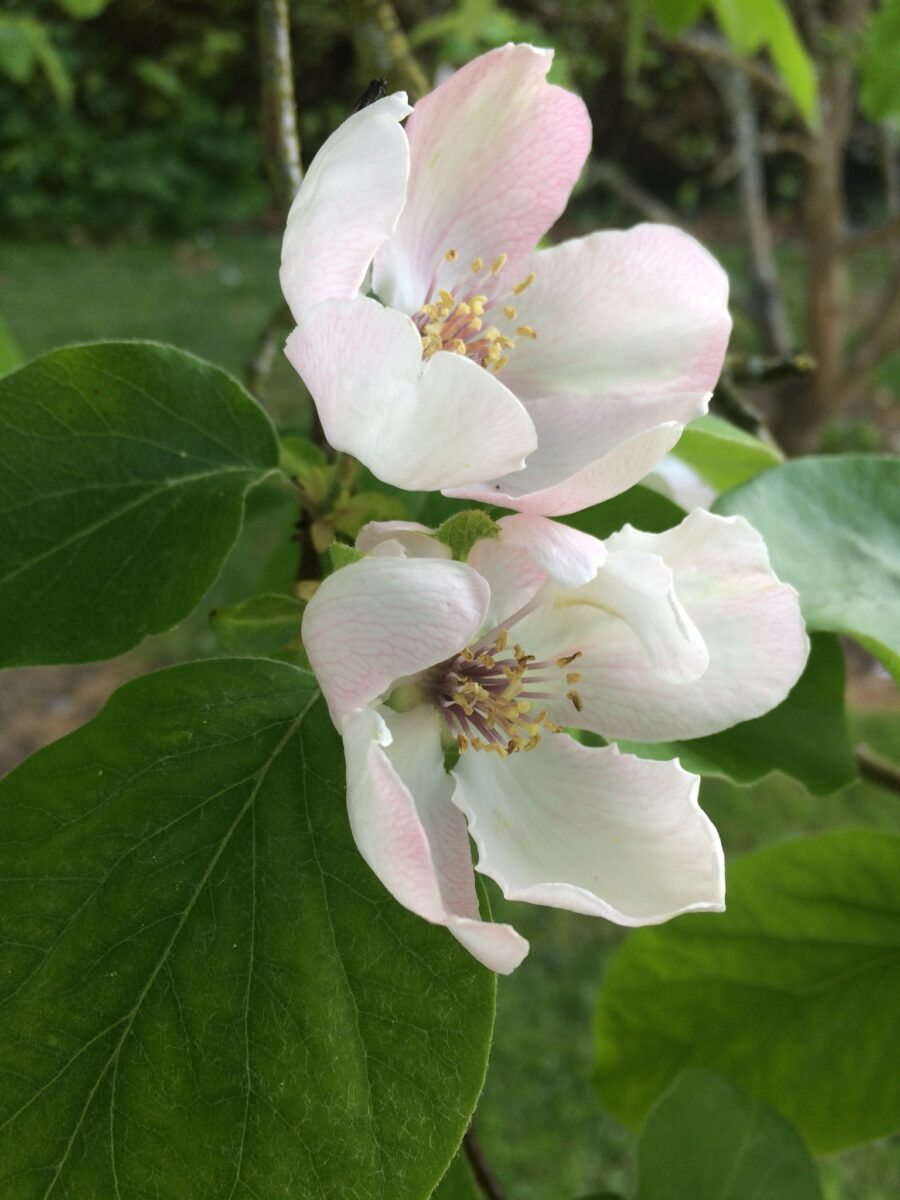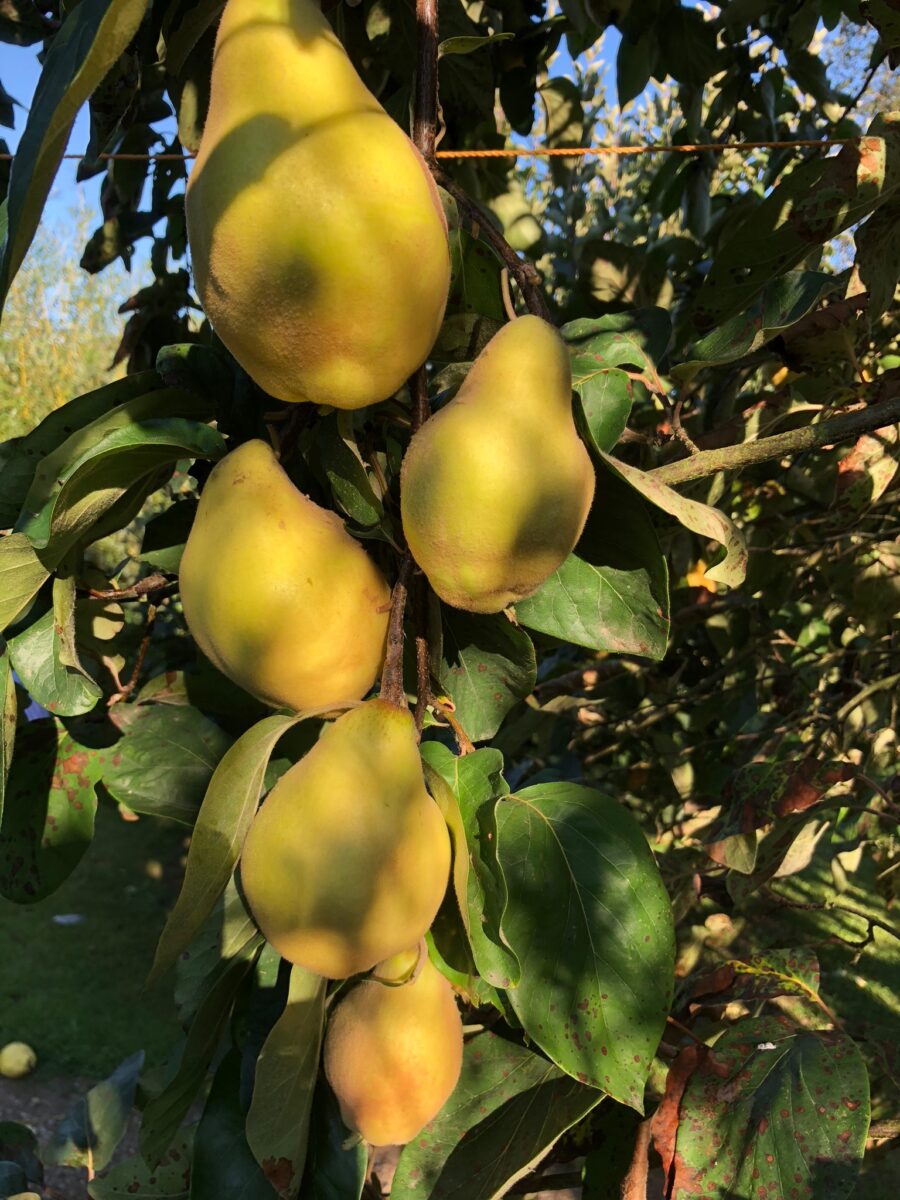 Or go for a crab apple which, if you choose the right one, can give you blossom, fruit and autumn colour: Malus ' Transitoria' has a lovely spreading shape, blossom for ages, autumn colour then tiny yellow fruits for the birds to feast on.
You can choose a crab apple tree with the particular characteristics you want from the selector page on the website of the excellent Pippin Trees
Or go for something with more intrigue, my Akebia quinata, the chocolate vine, is opening it's buds now with a dark smouldering mystery that has far more class than any shallow cherry tree.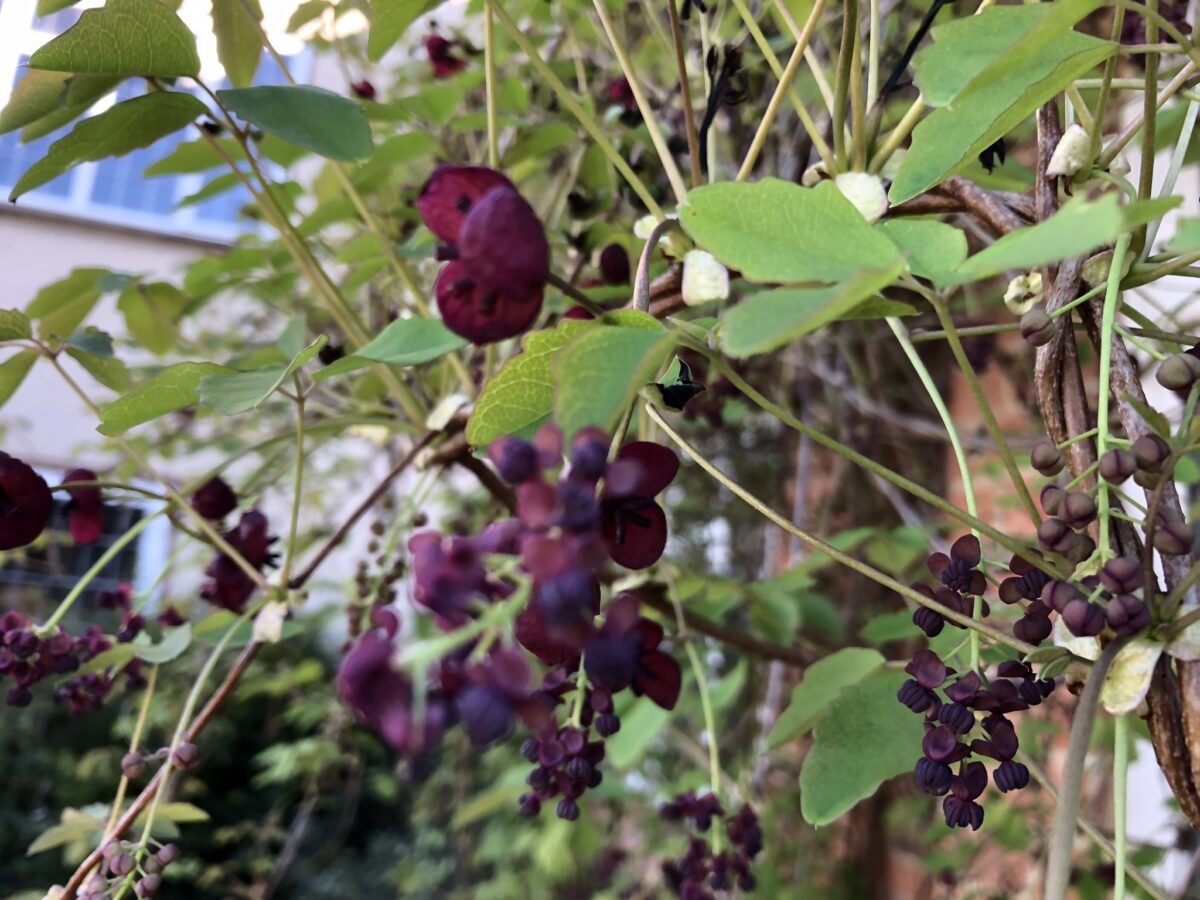 ---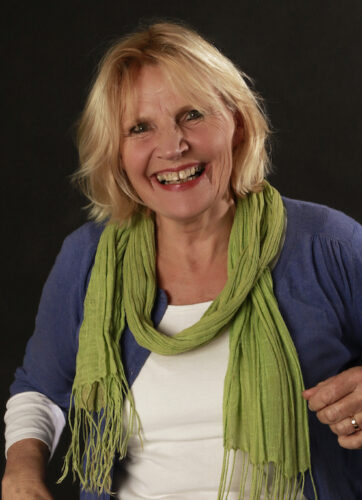 Wouldn't you just know that dear Laura would go all snobby about cherry trees! I will grant that the knicker-pink of ubiquitous Prunus 'Kansan' has an awful bluish tinge to it that definitely grates.
But what about my gorgeous little P. incisa 'Kojo No Mai' (I believe that means 'Dance of Butterflies' in Japanese) ? It is a slow-growing quite compact shrub, (would be fab in a big pot) with dense zig-zaggy branches bearing hundreds of little white-turning-to-pink blossoms in early spring. Its leaves are small, unlike the big cherry tree varieties, and then in autumn they turn into a dazzling array of yellows, oranges and purples before they fall. Honestly, get one – it's a beauty!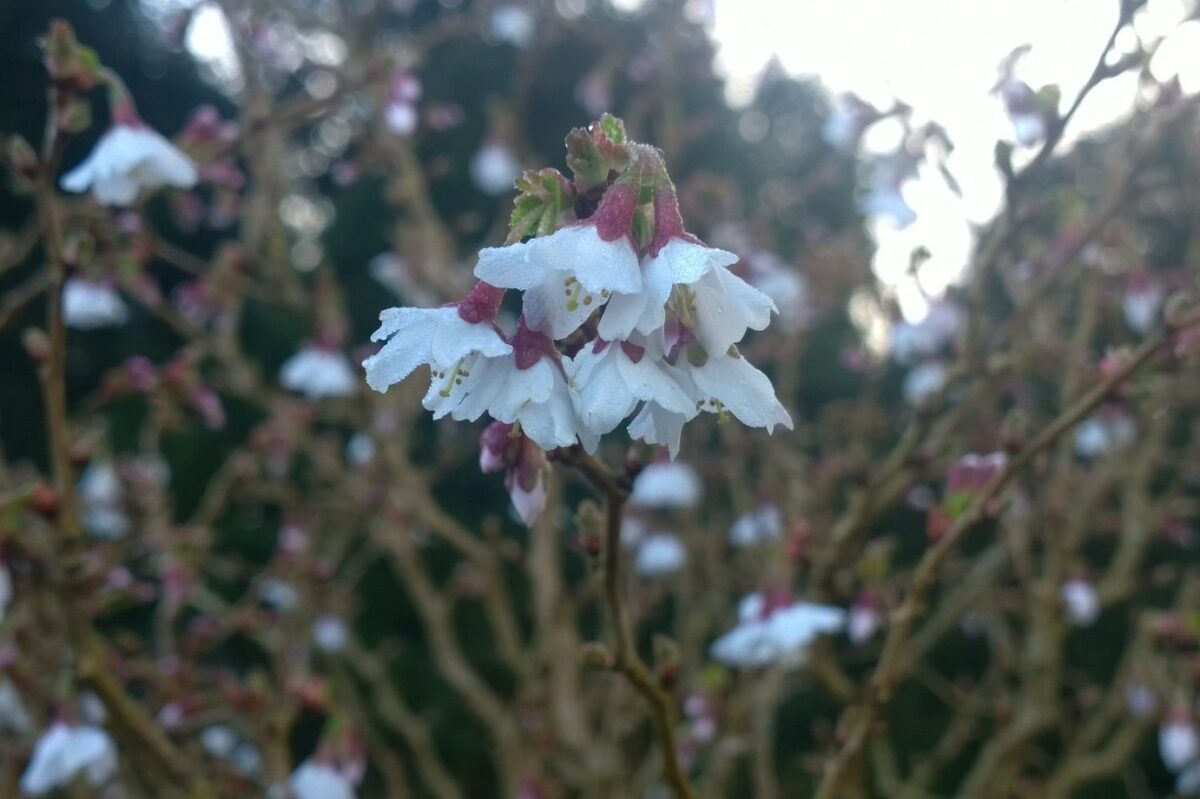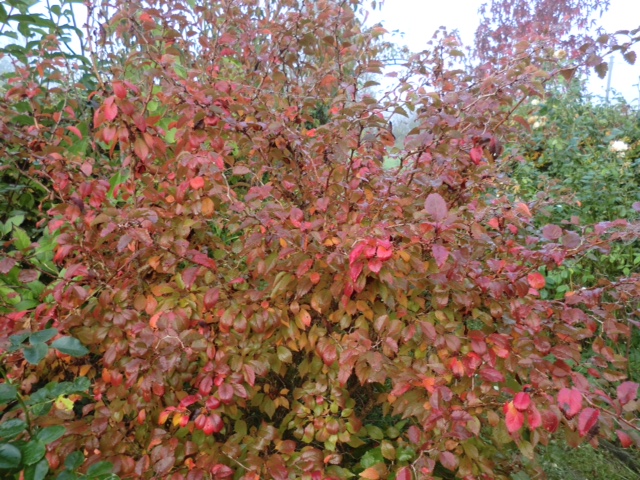 Then there is Amelanchier lamarkii – snowy mespilus – which has been a lovely froth of white star-shaped blossom for about 10 days now, just as the copper shoots are emerging, and this is another plant that looks like it's on fire in the autumn. If you're investing in a tree, it's worth trying to make sure that it has more than one fabulous attribute.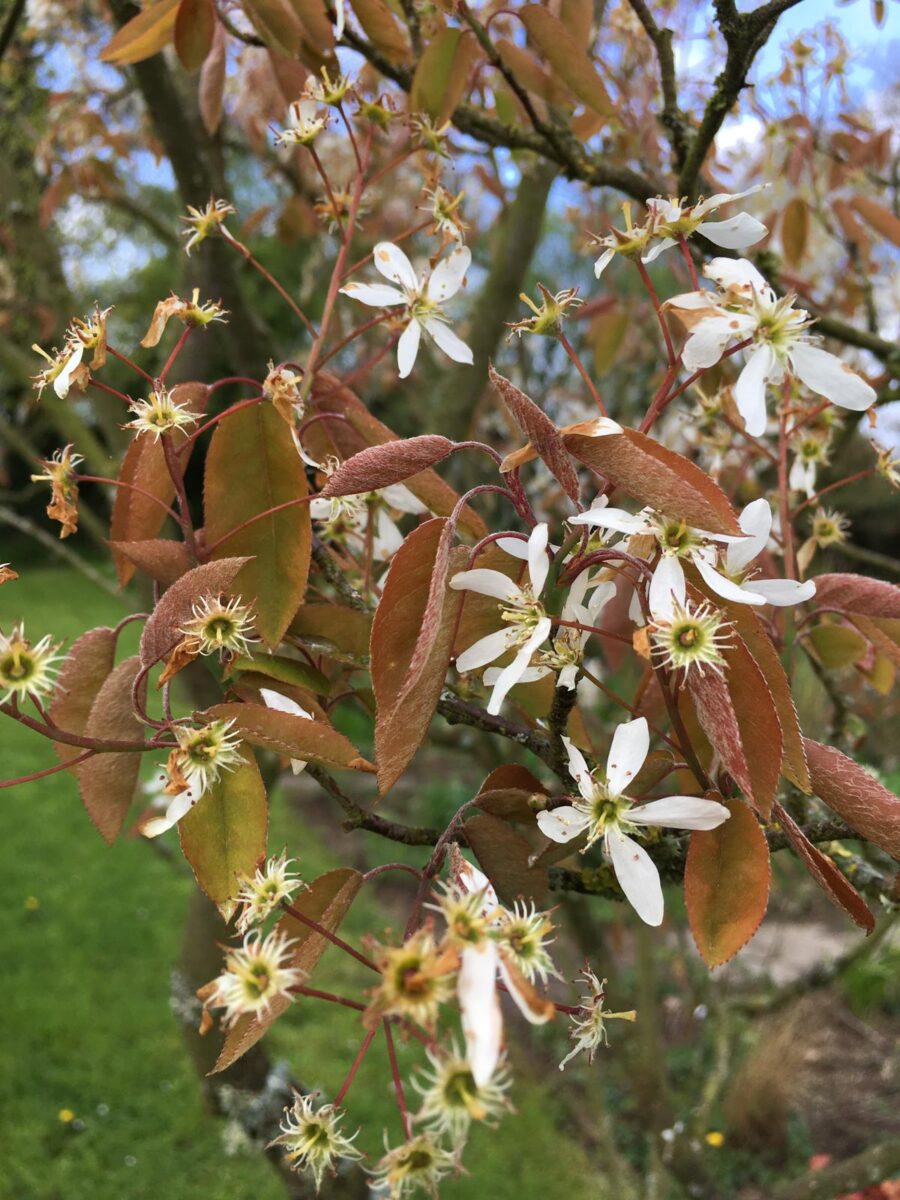 And that of course is true of the apples and crab-apples, as Laura says. It's hard to think of anything prettier than a large old apple tree, just as its white flowers are starting to open from pink buds.
Once they are all out and there's no more pink, I think the magic has gone a little, but there is still the fruit to look forward to. I've had fun training eight Malus 'Red Sentinel' crab apples into twin espaliers connecting a terrace to a pergola, and the branches are now laden with fat pink buds (see our feature picture at the top) among the emerging bright green leaves – that's spring for you, right there……..
---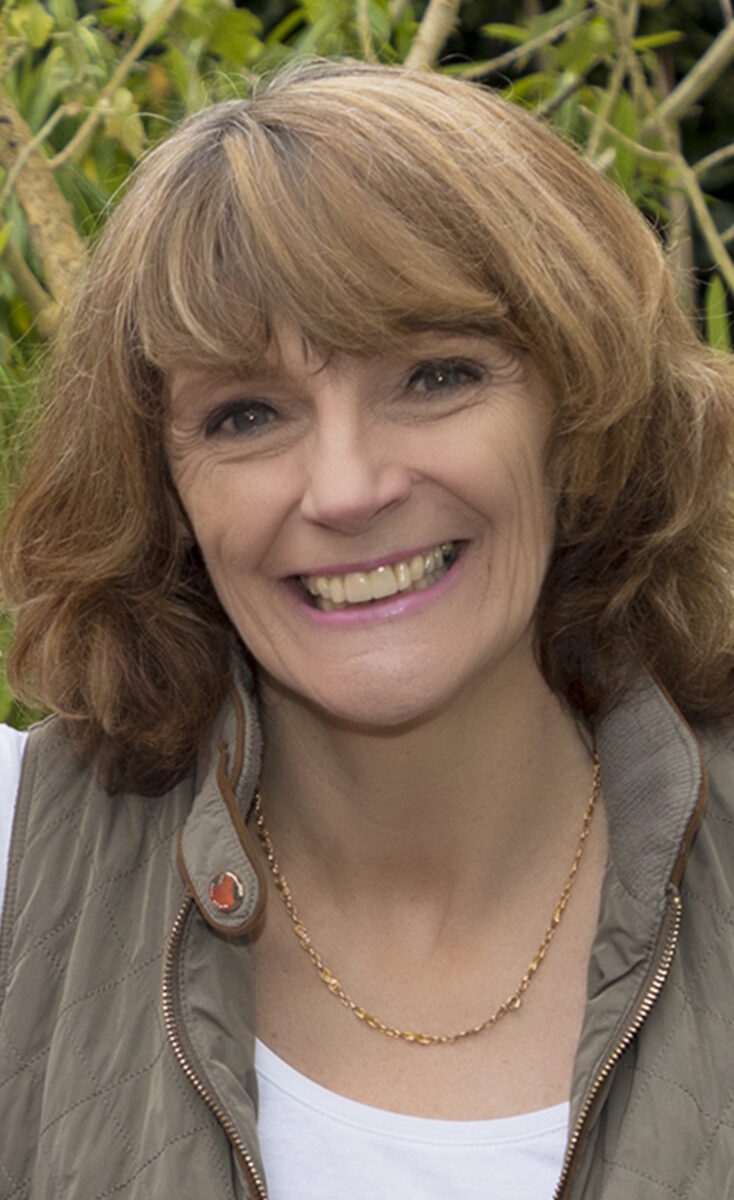 Really by the time I got to the fourth line of what Elaine's decrepit apple tree was doing, I was reaching for a gun. No, what you need in spring isn't a blossom that has depth, or integrity, or more than one season, what you need is something with BALLS.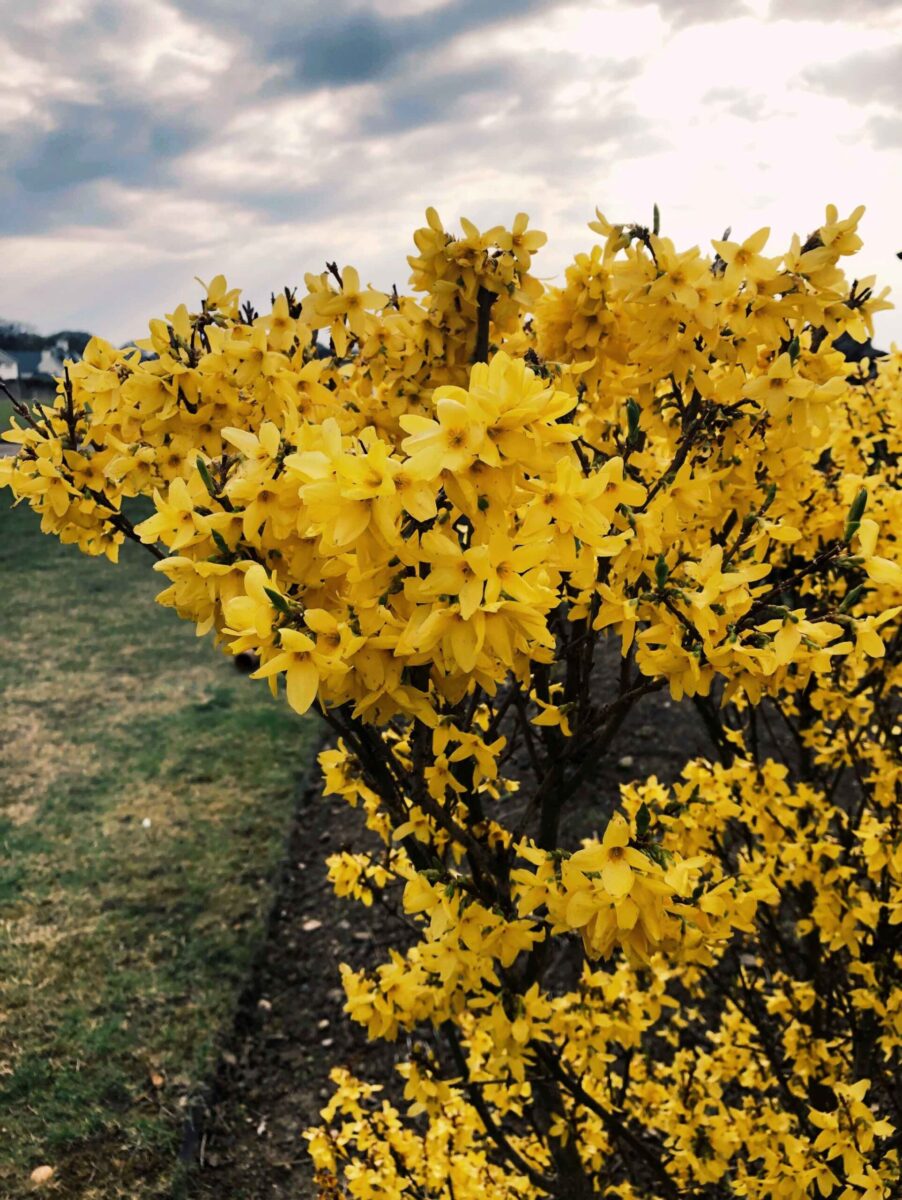 Bring on the egg-yolk yellow of Forsythia or Kerria Japonica (yes, of course I call the latter by its common name, bachelor's buttons!).
They might look a little dull the rest of the year but right now after a long winter and a slow start to spring (what Laura's farmer husband Tim refers to as 'a cold back end') we all need a shot in the arm and these don't pull any punches in the colour department.
In the Highlands, some way north of Inverness, I've used Forsythia as a windbreak for my herbaceous borders and it's given stalwart service in this role for decades, (it definitely looks a little classier if kept clipped, flowering abundantly as it does, on old wood). It's sat beside the spiky fluorescence of a Berberis darwinii hedge, another atrocity according to Elaine and Laura, but it also had a second very useful role – keeping the neighbour's sheep out of the garden.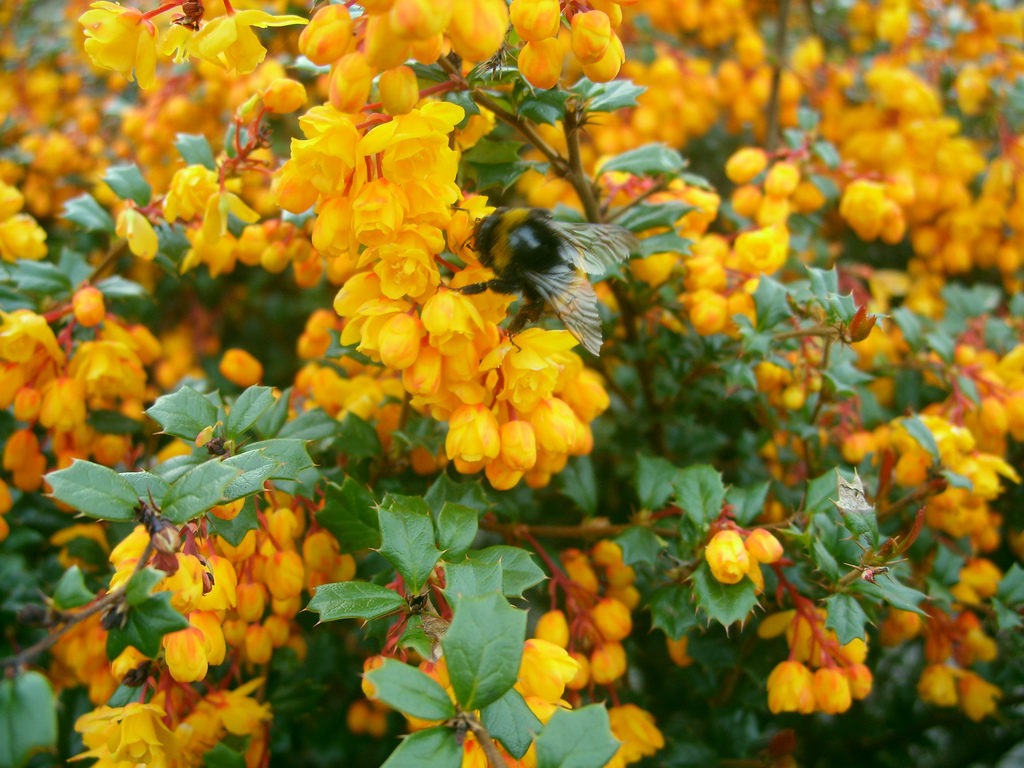 You see girls when you bang on about plants needing more than one attribute, it's sometimes not the most obvious ones that matter!
NB Louise's Great Plant this Month has so much more class than Muscari (grape hyacinths to Caroline).
More NB If you'd like a bit more gardening chitchat from the3growbags, please type your email address here and we'll send you a new post every Saturday morning.