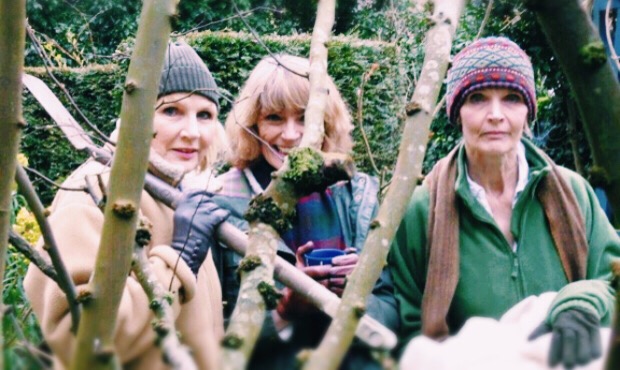 Whether you're snowed in, flooded out or just bored of hearing about Harry's frozen todger, there is a sure-fire way of raising your spirits in the middle of January: planning what seeds you'll be sowing this year.

This week we'll be sharing our own ambitions and tips, and rest assured, there will be inspiration for all levels of expertise. Elaine's encouraging you to have a go at perennials, Laura will be planning to grow something you've never heard of, whilst Caroline has presumably already ordered her usual childish nasturtiums and sunflowers.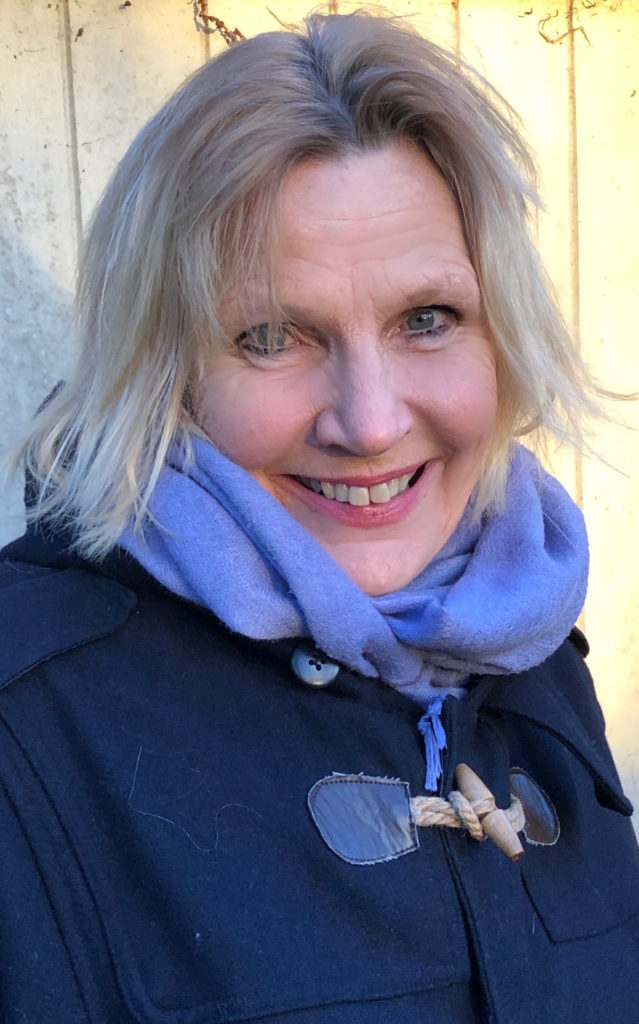 Don't sow too many seeds! Are you browsing through seed catalogues at the moment? "Oooh, those flowers look interesting….Hmm, never tried that vegetable before…I think I'll try four new varieties of tomato this year……."
Before you know it, your order list has reached page five – you've forgotten that seeds become plants, sometimes BIG plants, and each one will need space and care. So make your list, then halve it, then halve it again – the ones STILL on the list are the ones you should have stuck to in the first place, because they are the right ones.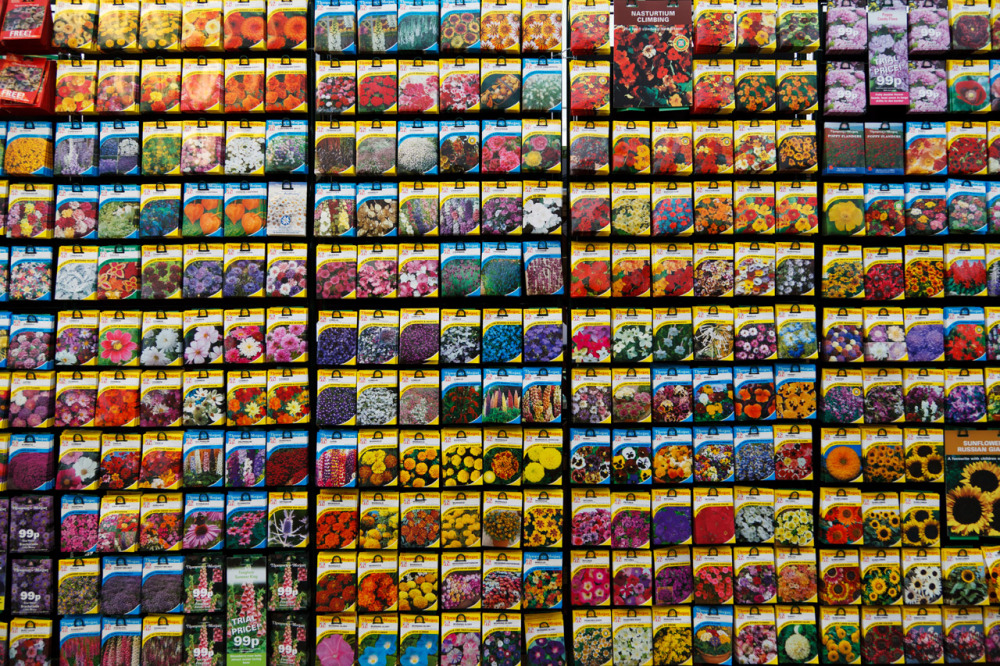 2. Sow perennials too. Everyone knows about sowing annual flowers and vegetables in early spring – your cosmos, lettuce, nasturtiums etc. but you can save an absolute fortune on buying plants by growing perennials from seeds. Eryngiums, echinacea, verbena, delphiniums, aquilegias…..there is a really long list of perennials that can be easily sown and grown.
Yes, they are a fair bit more faff than picking up a few pots at a garden centre but no more difficult generally than annual seeds. And think about that £10.99 price tag for one delphinium plant compared with a £2.99 Suttons pack of EIGHTY 'Magic Fountains' delphinium seeds. Now that's thrift that seems like a good idea at the moment.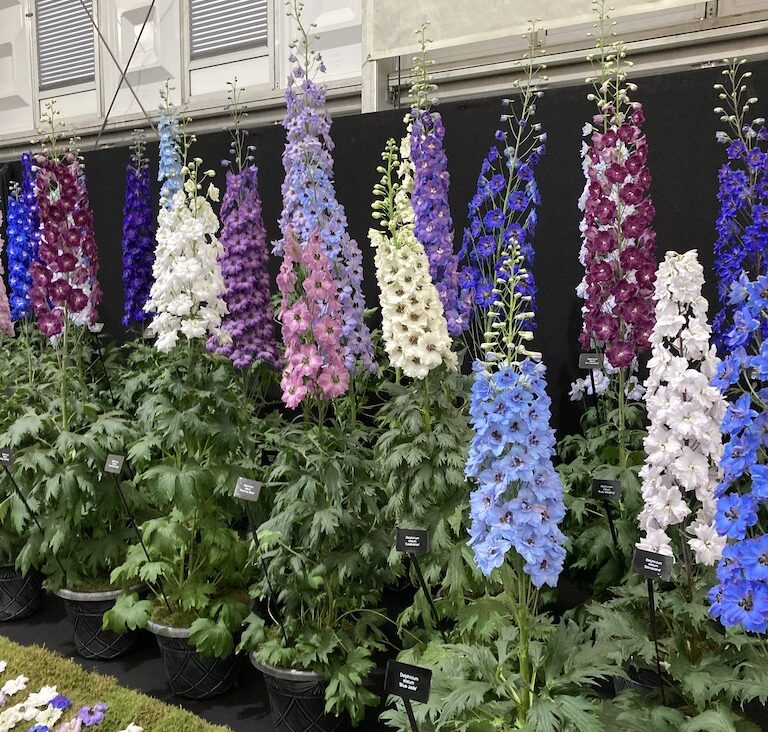 3. Have the right gear. Our regular readers will know that I'm easily the most practical of the3Growbags, and having the right tools for your seed-sowing activities makes it all much easier and more pleasurable.
A good supply of seed trays, root trainers, a soil-tamper, a dibber, easy-to-use labels…all cleaned and ready for use again after last year's exertions. Most of these things you can certainly improvise (a pencil as a dibber, loo-roll innards as root trainers etc.) but we also have some beautifully-made little tools in our online shop that will last you for yonks.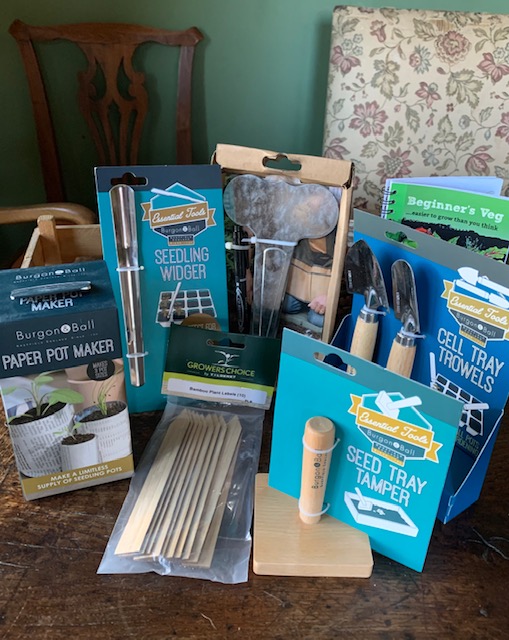 ---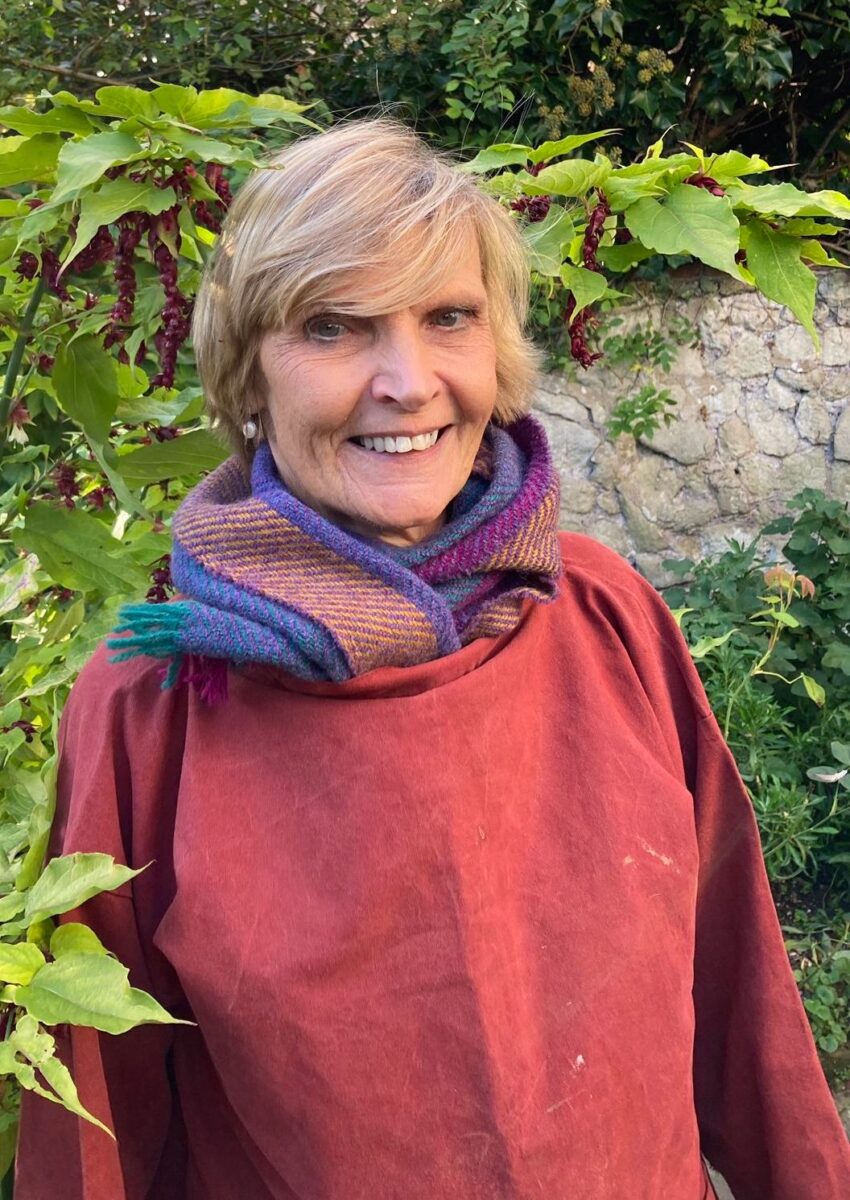 Whooo hoo! For once I agree with Elaine! It's far too early to be sowing the staple fare of half-hardy annuals and tender veg crops but why not have a crack at some of the more unusual perennials, many of which can go in now.
4. Do your research. Whereas half-hardy annuals come from warm countries, the seeds of many perennial plants actually need a period of wet, freezing conditions to trigger germination in the spring.
If the packet says 'needs a period of cold stratification' you can damp-pack them in your fridge for a couple of months. But I sow them now, put them outside and let the British climate do the wet and cold bit for me (no problem this winter!). Germination can be sporadic, so I use deeper pots for this type of seed, and then there is no urgency to prick them out. I explained the process to E and C in a short video and the link is at the end of the blog.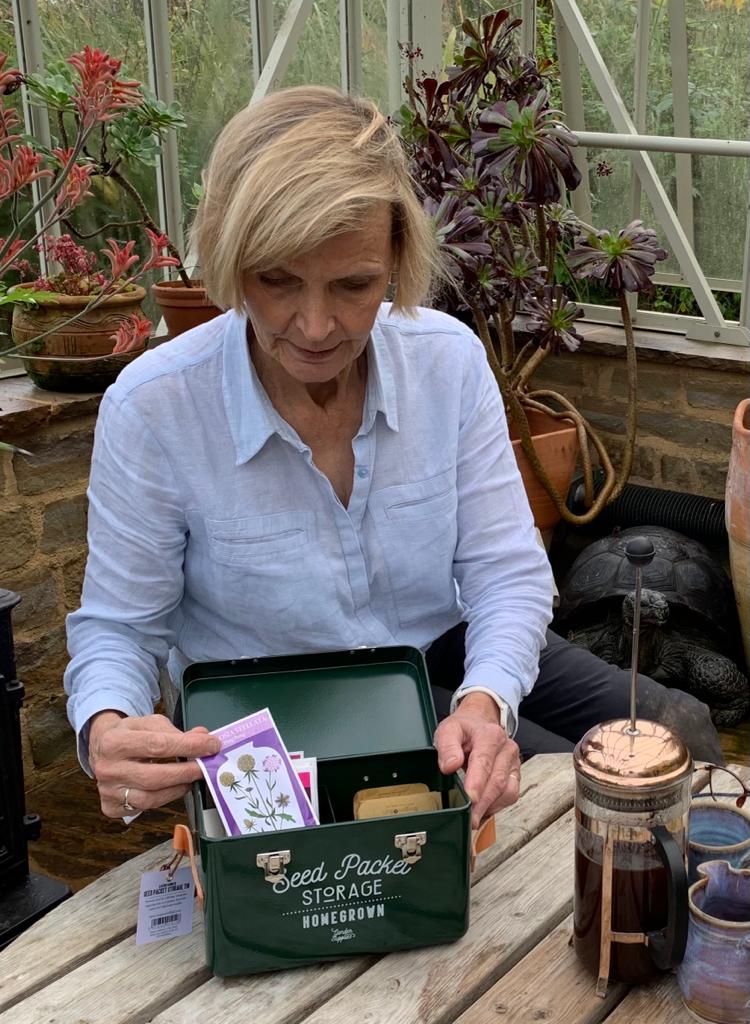 5. Be adventurous I think Caroline's seed order is the same every year, nasturtium 'Whirlybird' and sunflower 'Magic Roundabout', maybe a lurid- coloured cosmos if there's one free with a magazine. But this is your golden opportunity to acquire new and exciting additions to your garden. Start browsing the seed lists of experienced nursery men and women such as Derry Watkins or Chiltern Seeds, or join the Hardy Plant Society which gives you access to a really inspiring range of rare seeds collected by its members.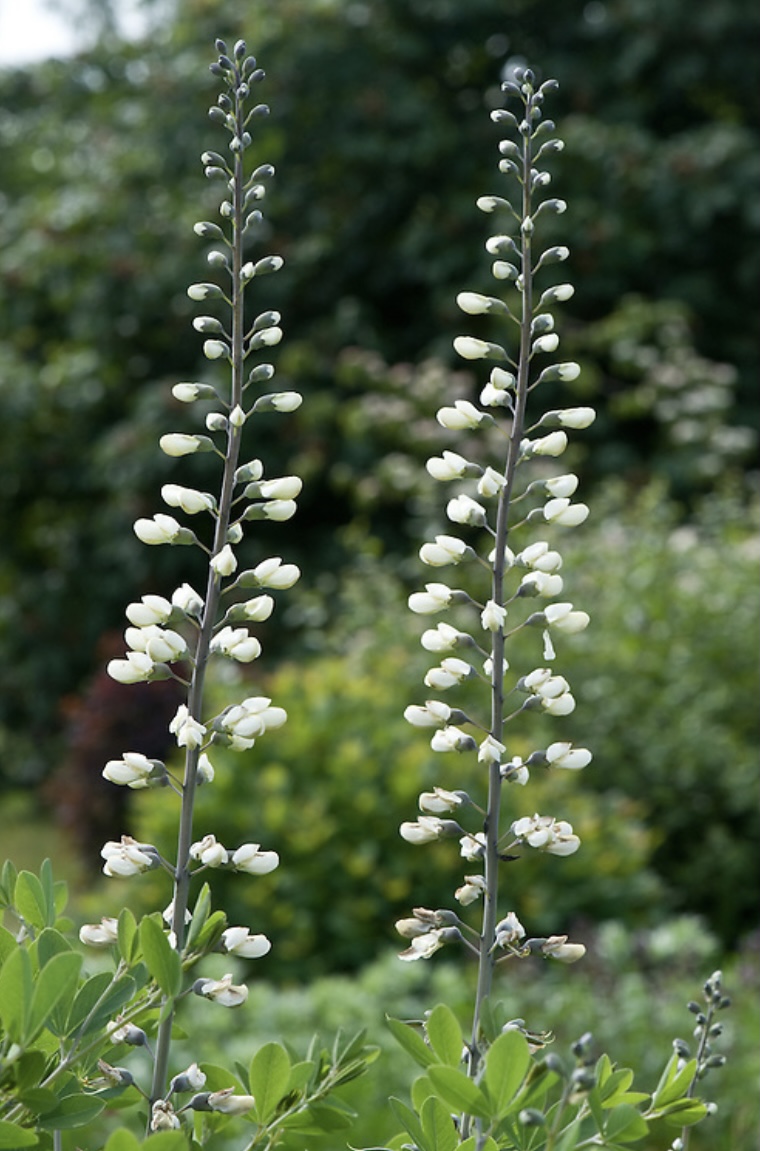 6. Have a contingency plan for your spares. If your germination is wildly successful, you may end up with more seedlings than you could possibly need. Put a plan in place now for what to do with them.
If you have friends who would like them or know of a plant sale that you could donate them to, fair enough, but otherwise only prick out what you need plus a few spares, and put the rest in the compost heap. I know, I know, it's heartbreaking after all attention you've given them, but it's a waste of pots, compost and precious water to keep more going than you can use.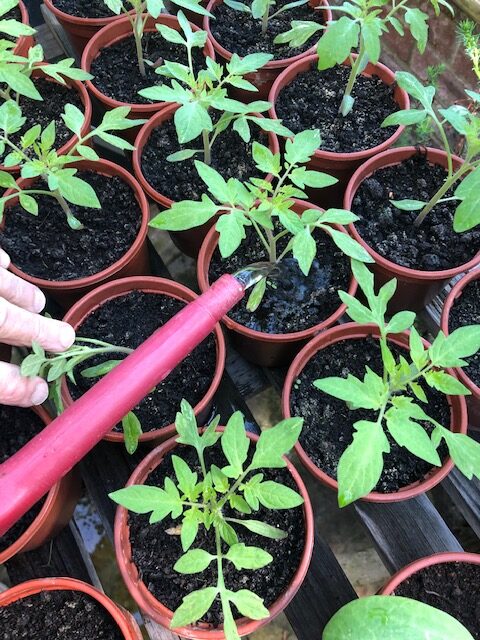 7. Be patient. Many perennials have erratic germination patterns, an adaptation to not having all your eggs in one basket – the environmental conditions might turn bad just after the first wave of seedlings push through. Some need more than one chilling period, so may not appear for two years after sowing.
Others need unusual treatments to break their dormancy, proteas need exposure to woodsmoke (to imitate bush fires) and many hard-coated seeds benefit from a hot bath to soften their seed coats and initiate the absorption of water, the first stage of germination. Experimentation and patience are all part of this fascinating process, through which you can expand your botanical knowledge and expertise.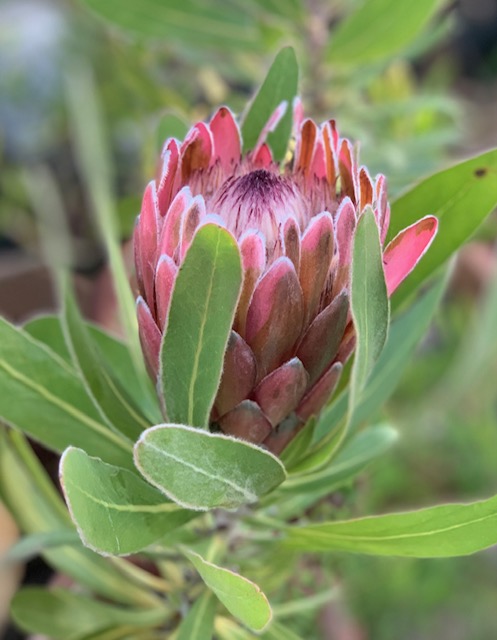 ---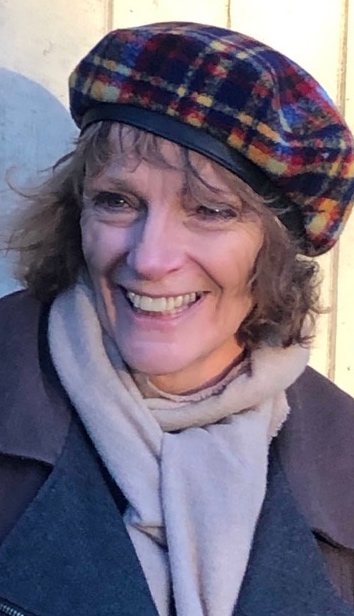 I wonder how you have the patience to follow our blog sometimes. Elaine advises sticking only to the seeds you really need, while Laura urges you to embrace the weird and wonderful. To be fair I'll be doing both. I'll be sowing my favourites (I won't be humiliated out of my love for nasturtiums) but trying some perennials in pursuit of dash and parsimony. I'll be the sister considered most 'successful and interesting' when they create that horticultural dating app, you see if I'm not!
However, to complete our top tips I would say:
8. Watch out with your compost. Without being even more controversial (I refer to the earlier mention of Harry's todger), I would say some of the new peat-free fertilisers can contain a few weed seeds. My excitement at successfully germinating Himalayan blue poppy seeds was tempered when they developed into a motley selection of thistles. We have to go peat-free but just check on the appearance of your seedlings. If any look very different to the others – they probably are.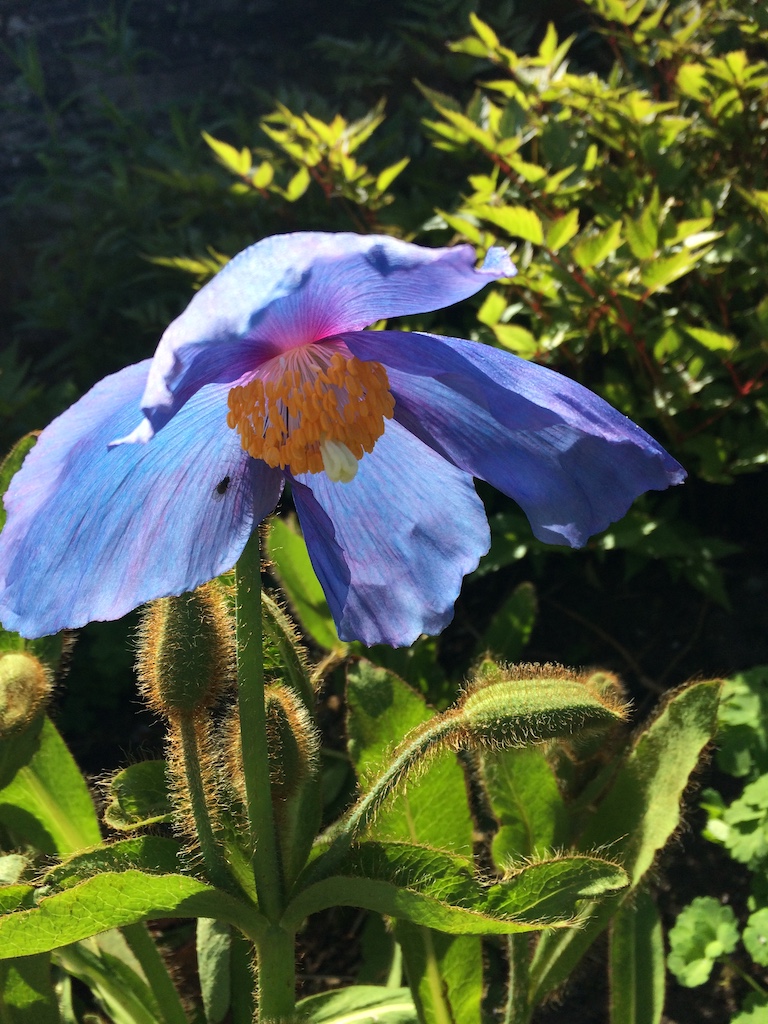 9. Check your seeds. Can you believe Laura's prepared to wait a year for seeds to germinate? This is why she would have passed the marshmallow test as a child. Examining your seeds five times a day (yes, sometimes with a magnifying glass) is as exciting as checking a lottery ticket in my book. It's wonderfully easy to consider the miracle of germination to be due to your own skill, and we need these successes in our lives.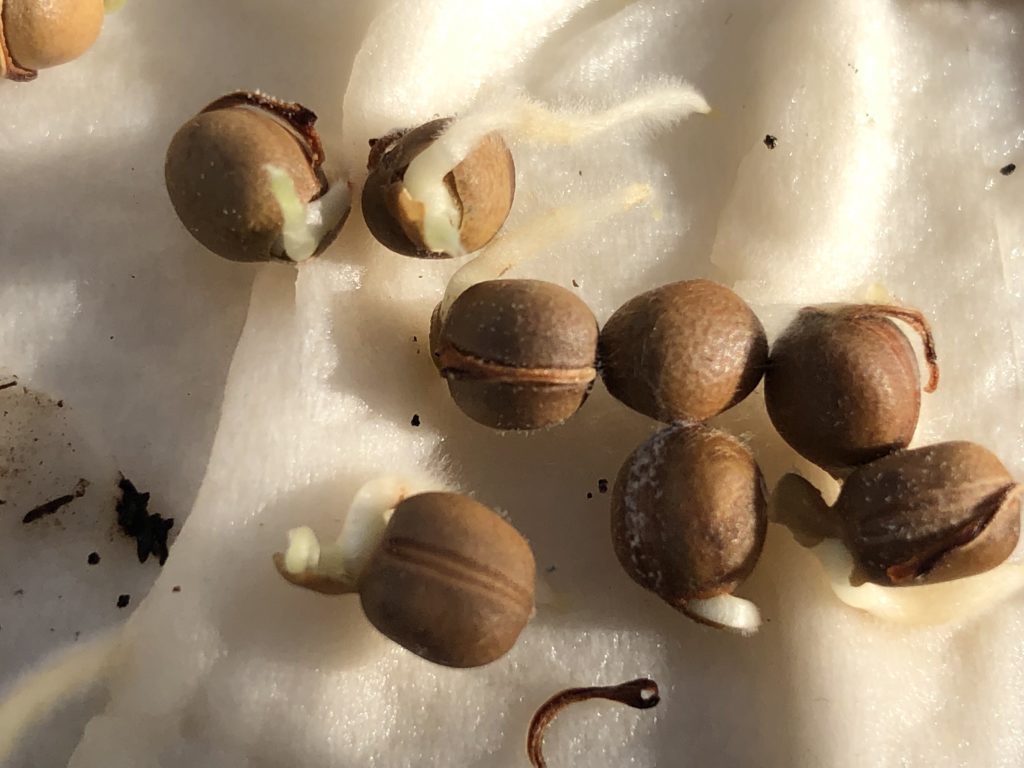 But there are undoubtedly intellectual bonus points about plants that take an age to germinate or flower, and one day I may be able to wait patiently in the same way to claim those same bragging rights.
10. Brag! For heavens' sake, if you've grown something from seed, don't pass up any opportunity of dropping it into the conversation when showing people around your garden. Growing your own plants is the sort of clever, hard-working achievement one wants to demonstrate, especially if one's cooking, income-generation and any other half-useful skills are all a bit questionable.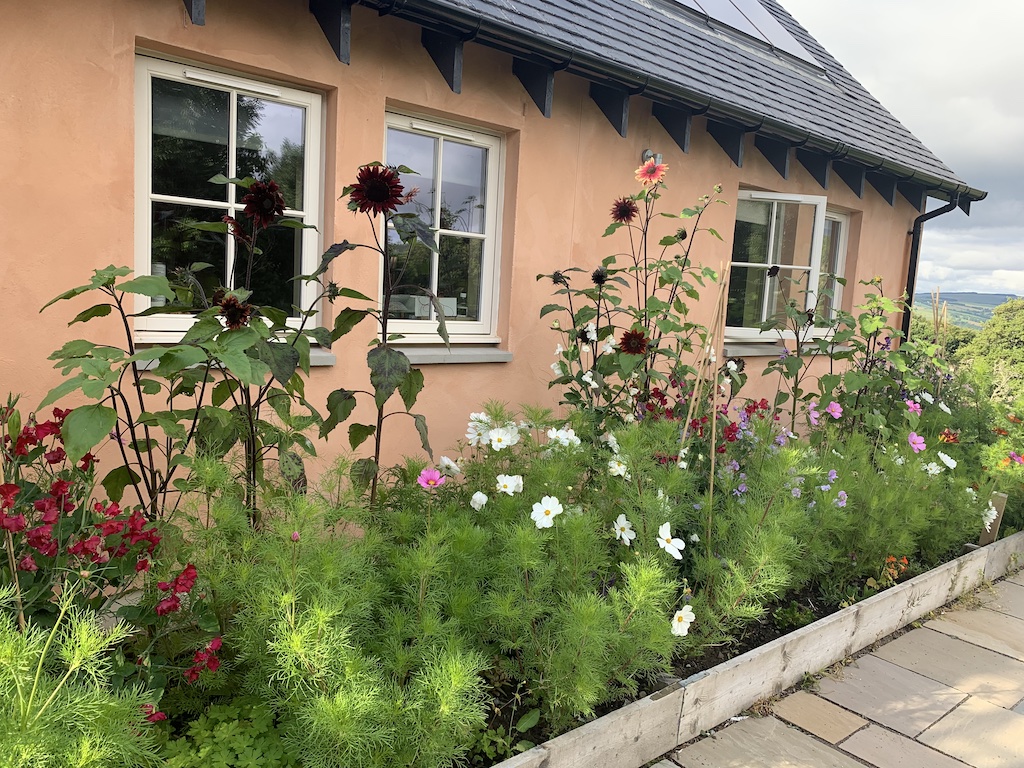 Here is Laura's masterclass on sowing perennial seeds, (with some heckling from Elaine and Caroline..)
And here are the links to those good sources of unusual seeds: Derry Watkins of Special Plants, Chiltern Seeds, and the Hardy Plant Society (the date for ordering seed from the HPS has passed for this year, but you can join and enjoy all the other benefits this great society brings and be right in line for the seed distribution scheme next time round)
Louise has been moved to poetry to describe her Plant of the Month, click on the box below to find out what it is.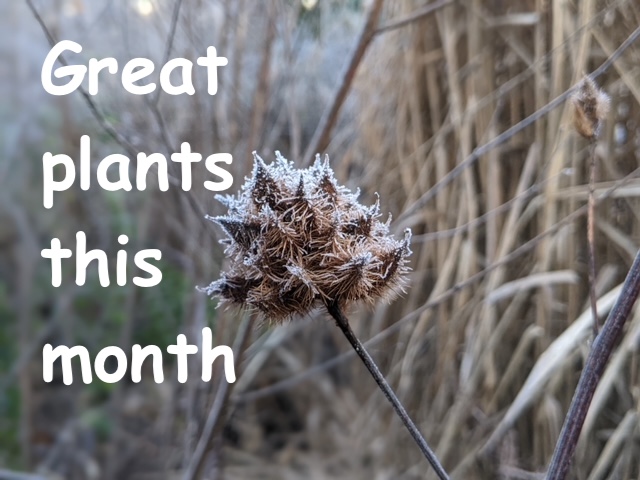 More NB If you're not already a subscriber and you'd like a bit more gardening chitchat from the3growbags, please type your email address here and we'll send you a new post every Saturday morning.