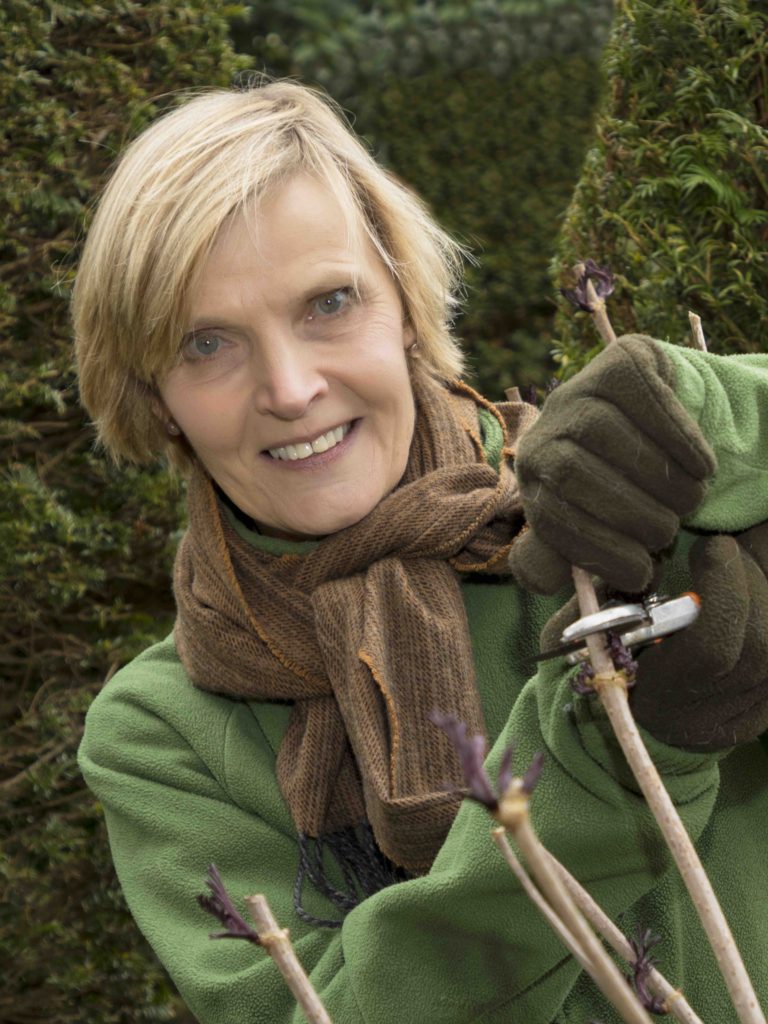 Let's help the planet by giving plants as Christmas presents this year. If you choose wisely you can give something that not only looks lovely on the day but is a great investment for years to come (so this rules out those factory-produced poinsettias Caroline buys en route at a garage forecourt) As the most discerning sister you can rely on me to give top choices for plant gifts which not only show that necessary flash of festive colour in the depths of winter, and will do so for many winters to come…..
Camellia ' Yuletide' – Top of the pile would be this choice autumn flowering camellia, with neat vivid red flowers with yellow stamens that starts flowering in November and carries on all over Christmas. It is a sasanqua camellia so needs a sunnier spot than others and is happiest on a south west wall. And before Elaine starts bleating that it wouldn't do in her chalky soils, it is also perfectly happy in a pot.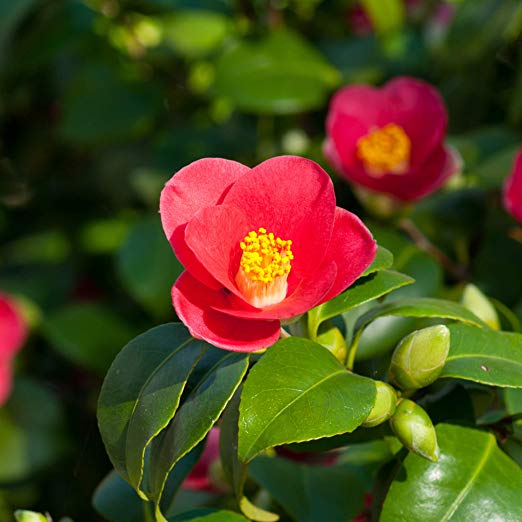 2. Cornus 'Anny's Winter Orange' – I have grown (and loved) C. sanguinea 'Midwinter Fire' for many years but the newer cultivar 'Anny's Winter Orange' is even more striking and rather unexpectedly, given its name, has winter stems of the deepest glowing cerise. Again, you could grow it in a big pot, but I have recently planted mine out in front of a low-growing, soft leaved cistus and the grass Miscanthus 'Yakushima Dwarf' to create a satisfying winter cameo.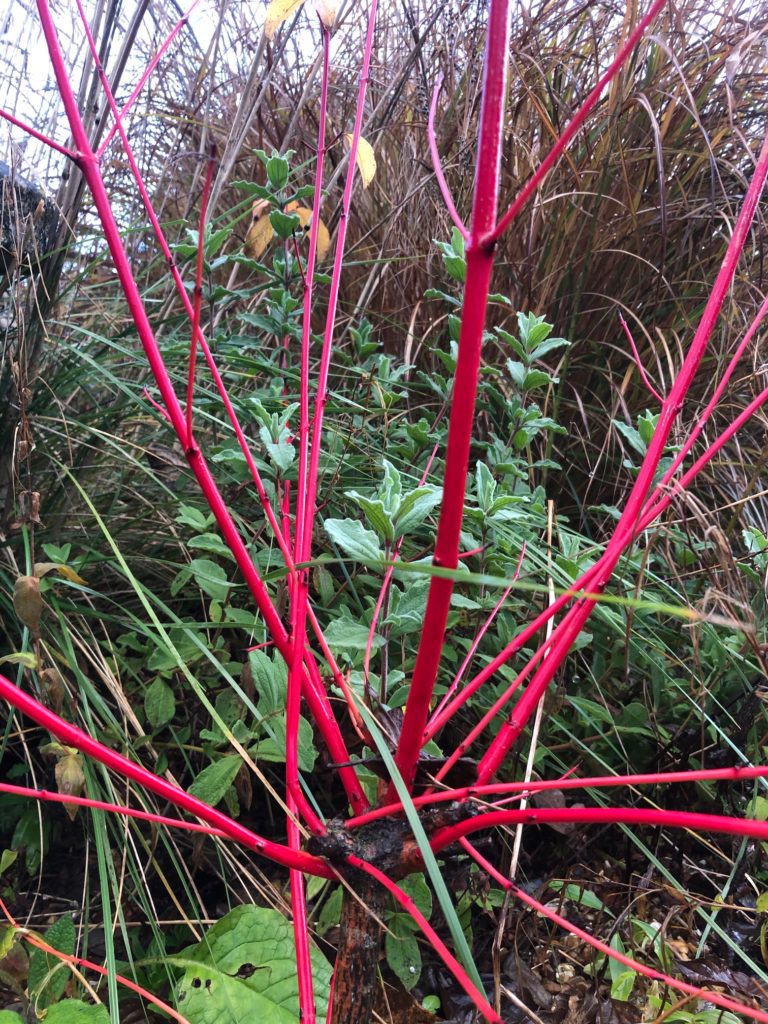 3. Helleborus 'Walberton's Rosemary' – Some of the newer hellebore hybrids I find too muscular, but this one seems to combine all the advantages of the introduced characteristics such as leaf form and outward facing flowers whilst still retaining its old world charm (it's our feature photo.)
4. Clematis cirrhosa 'Lansdowne Gem' – I love all of the filigree leaved winter flowering clematis, but this one is really special, with bell shaped flowers of mottled deep maroon. Now when I told Elaine about my plant choices she immediately accused me of simply choosing the plants that I would like to receive, and actually for once she was bang on – having written about this clematis I got so carried away I went and ordered two of them for myself……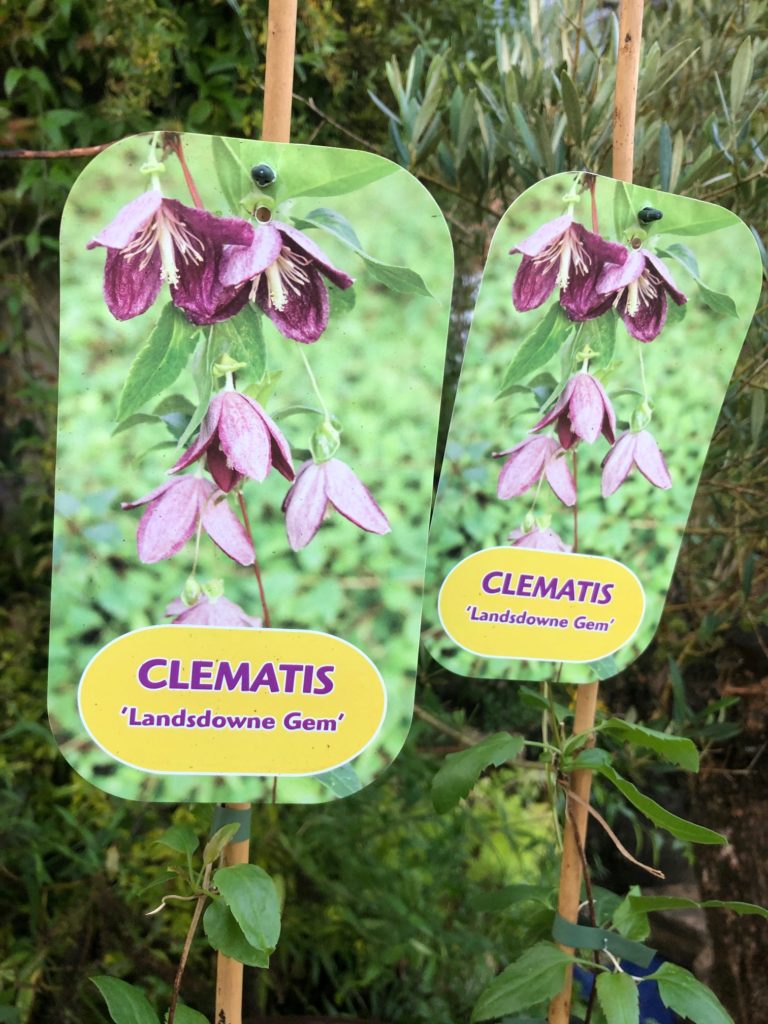 ---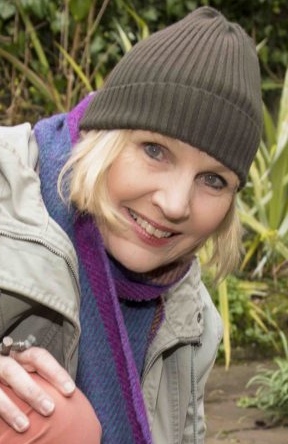 My darling sister has missed the entire point about present-buying – consideration of the recipient. A book about invasive weeds for your neighbour with the ground elder patch might be going a bit far, but giving your loved ones some horticultural prima donna of the kind that Laura goes in for, would often just be …..unkind. For mere mortals, here are my more practical suggestions:
5. Herbs. Anyone who enjoys cookery would thank you for super little pots of herbs to use through the winter. There are plenty of companies that sell ready-made collections of herbs like chives, oregano, rosemary, thyme and parsley that would be happy on a sunny windowsill. Or arrange them yourself in a festive basket or decorative box.
6. Grape-vine. Perhaps a rather more whimsical suggestion, but how about a grape-vine for a wine-lover? I'm a big fan of 'Siguerrebe' with its dessert-wine flavoured grapes, but there are lots of great varieties suitable for growing in a sunny site in the UK. Check out 'Interlaken', Boskoop Glory (easy to grow, hardier for Northern gardens than most, and lovely foliage in autumn) or Muscat Hamburg.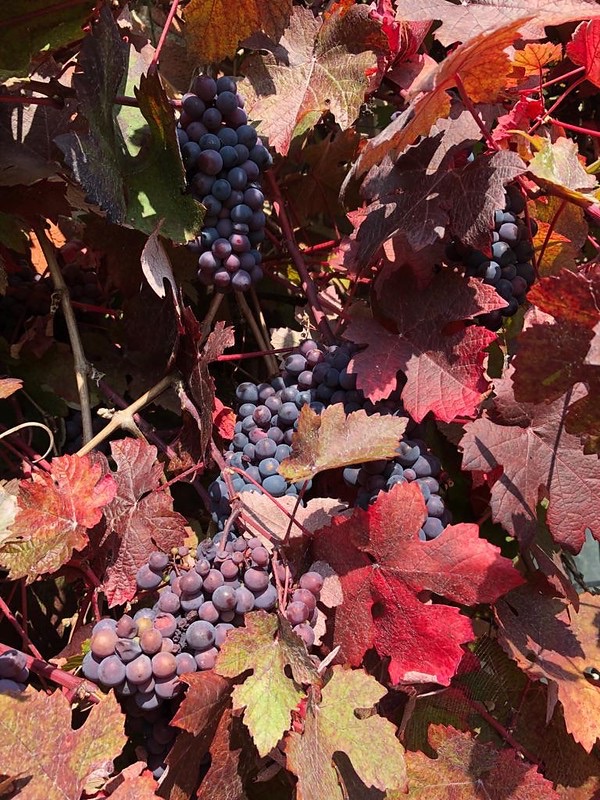 7. Rose. The most romantic flower of all, and a perfect gift for those of a soppy disposition…or just to express your love. The alba rose 'Great Maiden's Blush' might fit the bill (translation of its French name = 'Thigh of an Emotional Nymph' – ooh, er).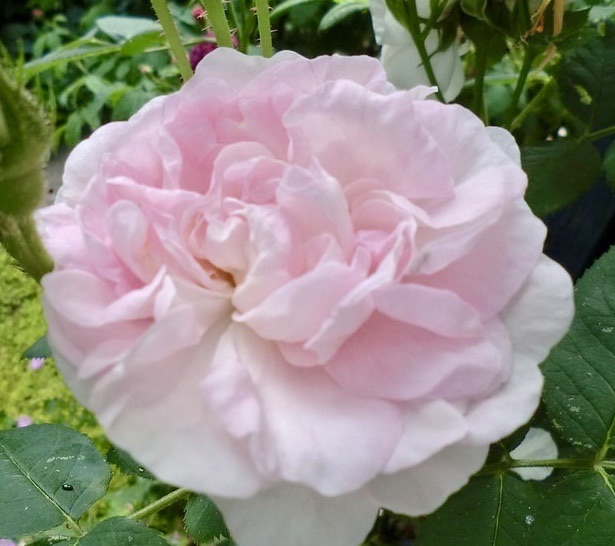 Or make it very personal – the modern climber R.'Laura Louisa' sold by Peter Beale amongst others, actually sounds rather lovely, covered as it is in fragrant salmon-pink flowers. R. 'Sweet Caroline' on the other hand, looks a far dodgier proposition – "cerise and pink on a miniature bush" which sounds like our youngest sister has had a hard time finding her way home from the bar again.
8. Sunflower seeds. In amongst the high-tech of a modern child's festive haul, why not include a little horticulture? Websites like littlepals.co.uk sell appealing and colourful packs of seeds, pots etc. for a budding gardener. Or just pop some packets of easy seeds like sunflowers, mustard and cress or tomatoes into their Christmas stocking? Who knows what green fingers you may inspire?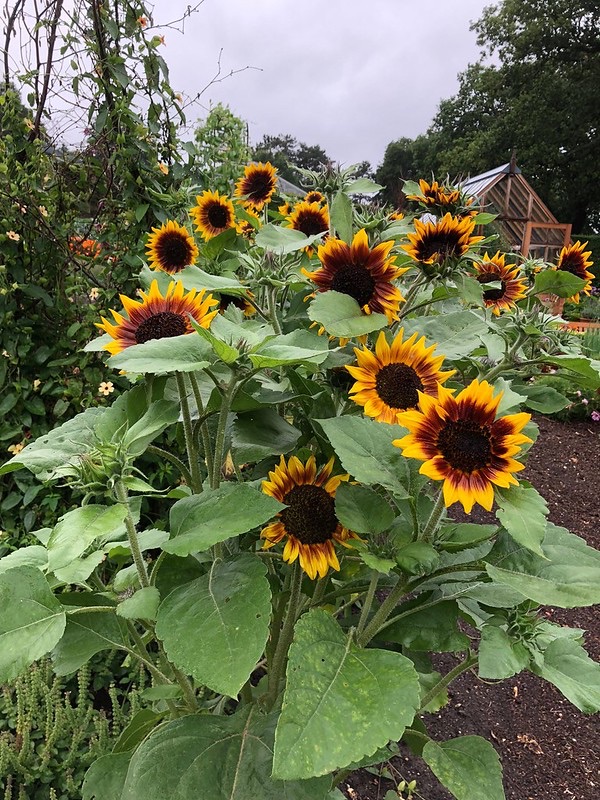 ---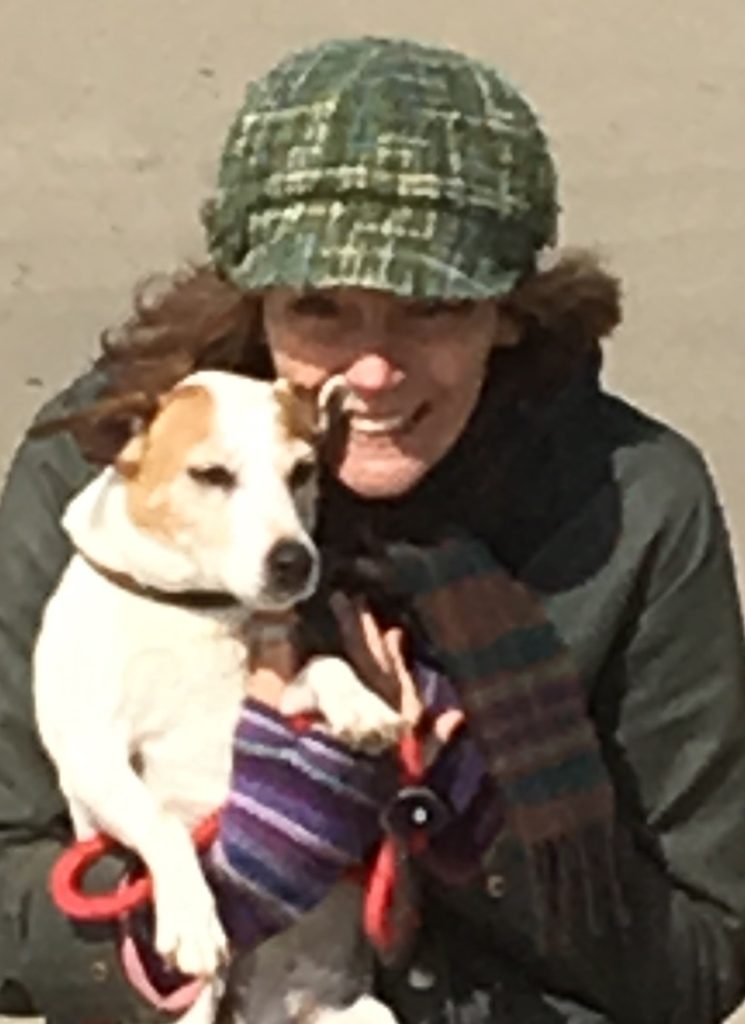 Yes, well their routine availability in Tescos has rather ruined the sincerity with which I was able to present a moth orchid to loved ones (although, thinks, I could buy three in Lidls for the same price, remove the packing and appear quite generous?). But an outdoor plant – in Scotland – in December? It's not easy, but how about…
9. Auriculas. Able to withstand minus 30, happy in a pot and lovely to bring inside to flower on your windowsill in springtime, these make a great gift. I bought one for each of my girlfriends from auricula heaven aka Abriachan Nurseries last year. I fussed over mine, foolishly kept it in a greenhouse and smothered it with love until its premature demise, whilst my friend Barbara – who doesn't know a thing about gardening – shoved hers out in her frost-pocket garden and had it flowering its head off by April. I really do wonder if I might take up another hobby.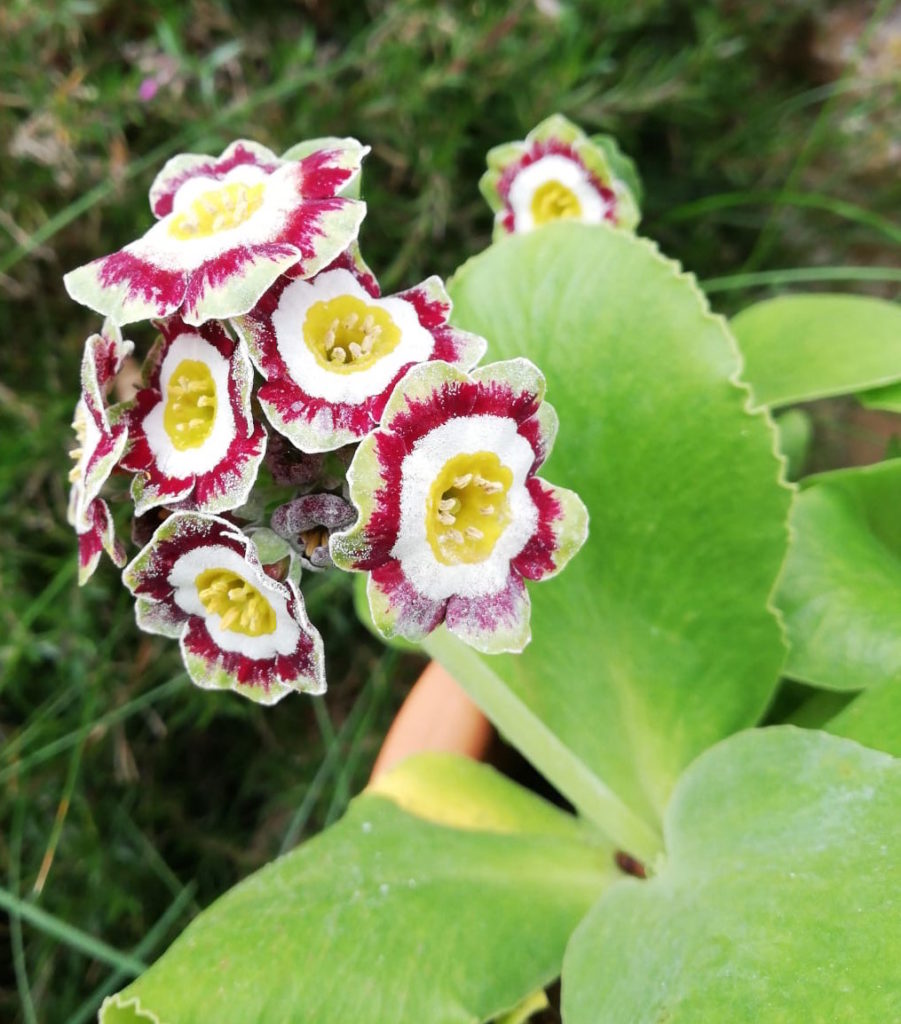 10. Sweet peas – in the middle of winter there's very little going on in the garden, especially in the frozen North! However sweet peas are one of the few plants which you can sow as early as New Year indoors on a sunny windowsill.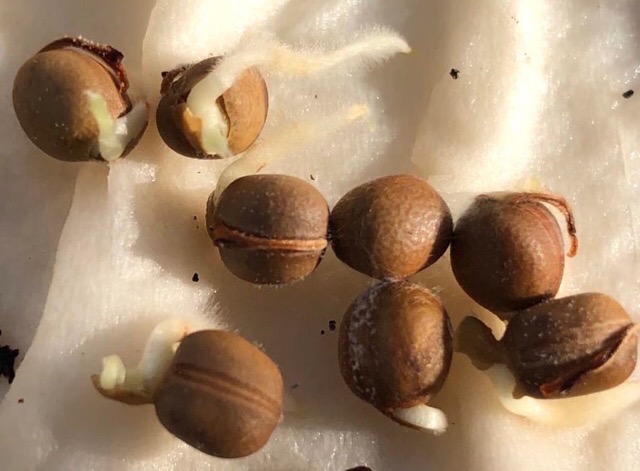 Watching their little green shoots develop is a cheery hint of the season to come and they're so easy to grow they shouldn't intimidate less experienced gardeners. Sarah Raven has beautiful gift packs of sweet pea seeds which come in tins, and you could even add a decorative vase to cut and display the flowers when they eventually bloom.
Or if, like me, you are secretly more interested in personal gratification than buying for others, take a look at the plant that's giving Louise so much pleasure right here, right now.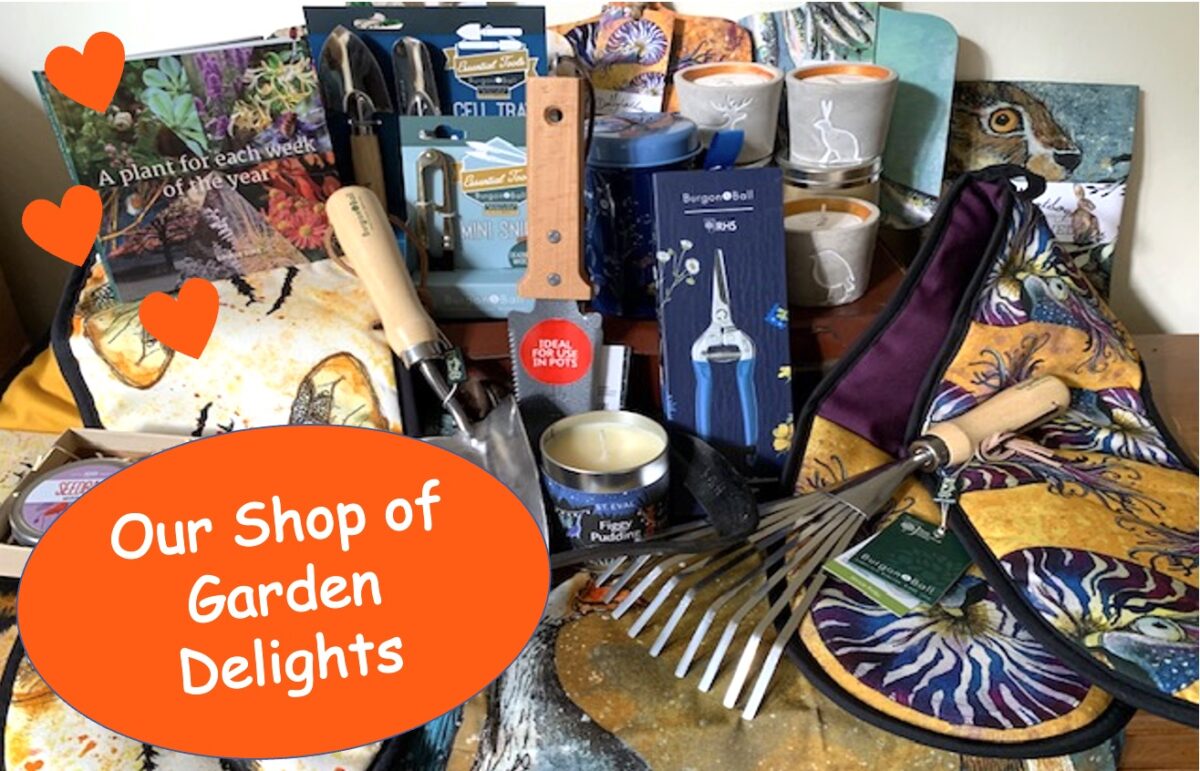 If you'd like get to get a bit more gardening chit-chat from the3growbags, just pop your email address in here.