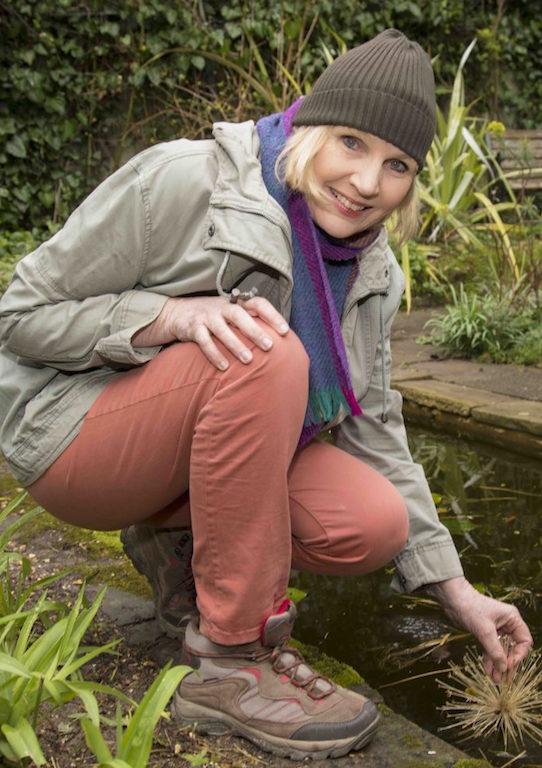 Welcome to 'Beginner's Veg! I want to say right at the start that this series of blogs is not for all the clever-clogs out there, who've been growing veg for years and know all the neat tricks and dazzling science of the art.
If you're new to The3Growbags, we are three sisters (Laura, Caroline and me, Elaine) who write about gardening once a week (do sign up for our regular blog at the end, if you'd like) and enjoy a good laugh.
These articles are to help those of you who don't know your 'pricking-out' (behave yourselves in the back row) from your 'earthing-up', but fancy having a go at growing things to eat, whether you've got a garden or not.
One more thing – the rewards of growing your own veg are many, but you may get lots of failures too. We all do (some more than most, eh, Caroline?) But I hope above all, that you ENJOY the experience.
So. Here we go……..!
1. First of all , you need to decide where you are going to grow your vegetables. If you are lucky enough to have a garden and a bit of lawn that you could dig up, try to go for a good sunny patch, away from big trees or hedges, which can make it too shady for lots of things and can suck up nutrients from the soil. If all you have available is a rather shady corner, you can still grow things like lettuce, peas and spinach.
Somewhere near a source of water would be a real advantage – or maybe you could put a large container nearby to collect rainwater, and dip watering cans etc. into it, whenever you need to. It would need a lid, or it will fill up with mosquito larvae mighty quickly, I have found!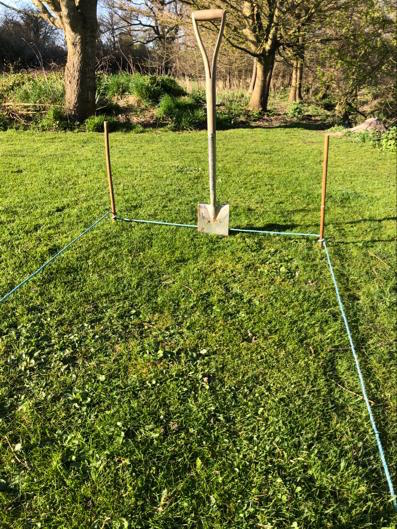 Size? Well, the bigger the patch, the more things you can grow – some things like potatoes take up a lot of room – but if you've only got a metre-square to play with, you can honestly still grow plenty of lovely things to eat. It is fantastically helpful for your plants if you can tend to them all without walking on the soil they are growing in – in a big area, allow for paths alongside your veg.
2. If you're nicking a bit of lawn, mark out your plot, then take off the turf (if you can stack the taken-off turves upside down somewhere in a corner of the garden for a year – they turn into the most AWESOME topsoil!).
3. Dig over your chosen patch of soil. If it's ghastly – solid clay, chalk etc. – then digging in some compost or manure or grit (for clay) at this stage, would hugely increase your chances of good crops. Just do whatever you can, to make the soil as open and 'friendly-feeling' as possible (the posh gardener's word is 'friable' – I bet you thought that word referred to sausages, didn't you). The aim is to end up with a covering of fine soil ('tilth' – there's another great word!) over at least a foot (30cm) of good useable soil.
What a lot of veg gardeners do, is grow them in a 'raised' bed, which is when you surround your plot with boards, and can have much more control over the soil-preparation, weeding, drainage etc. You can make them yourself, or buy ready-made raised beds – there are hundreds on the market.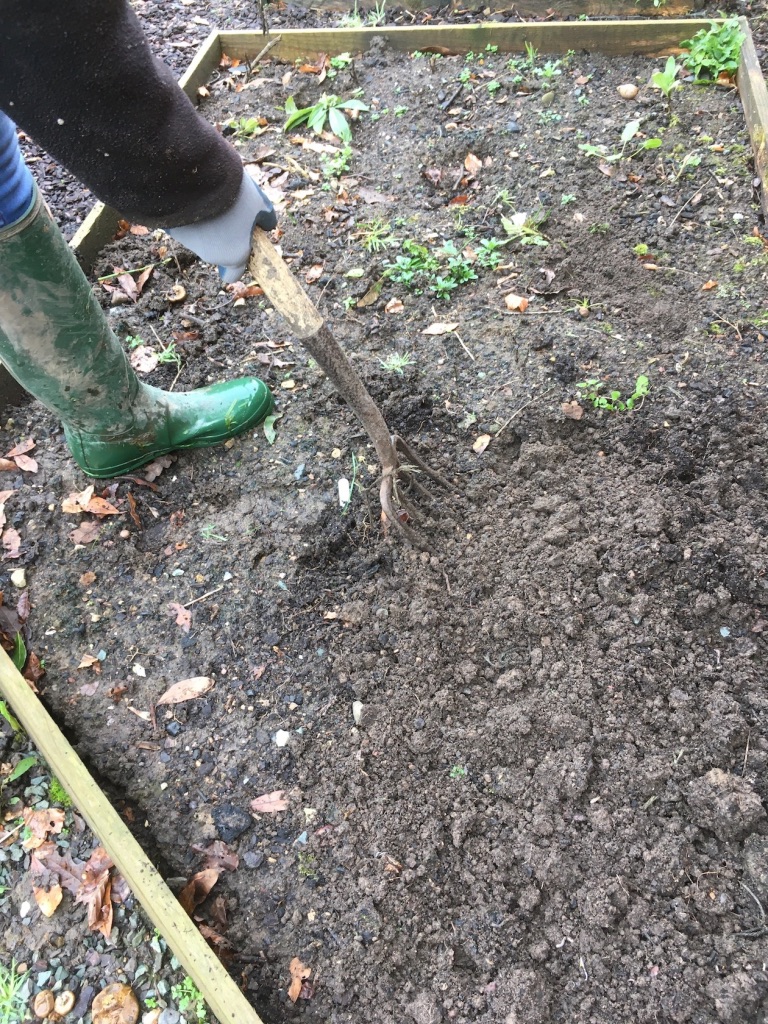 4. No garden, but a little bit of outdoor space by a front door or on a balcony? No problem – there are plenty of vegetables you can grow in a pot, especially in a sunny spot – tomatoes, beans, lettuce, peppers, peas, carrots…they are all FAB in a pot of good (peat-free, please) compost, and some feeding and watering. Potatoes can easily be grown in pots, plastic sacks, or even Bags-for-Life with holes punched in the bottom. Just don't use anything that hasn't got drainage holes, or your plants will just curl up their toes.
5. No outdoor space, but still want to grow things to eat? Well, you can. A sunny windowsill or porch is fine for pots of tomatoes, dwarf French beans, peppers, micro greens, pea shoots……
In tomorrow's post we'll be tackling our first veg – you can grow it in the ground, pot or even a shopping bag!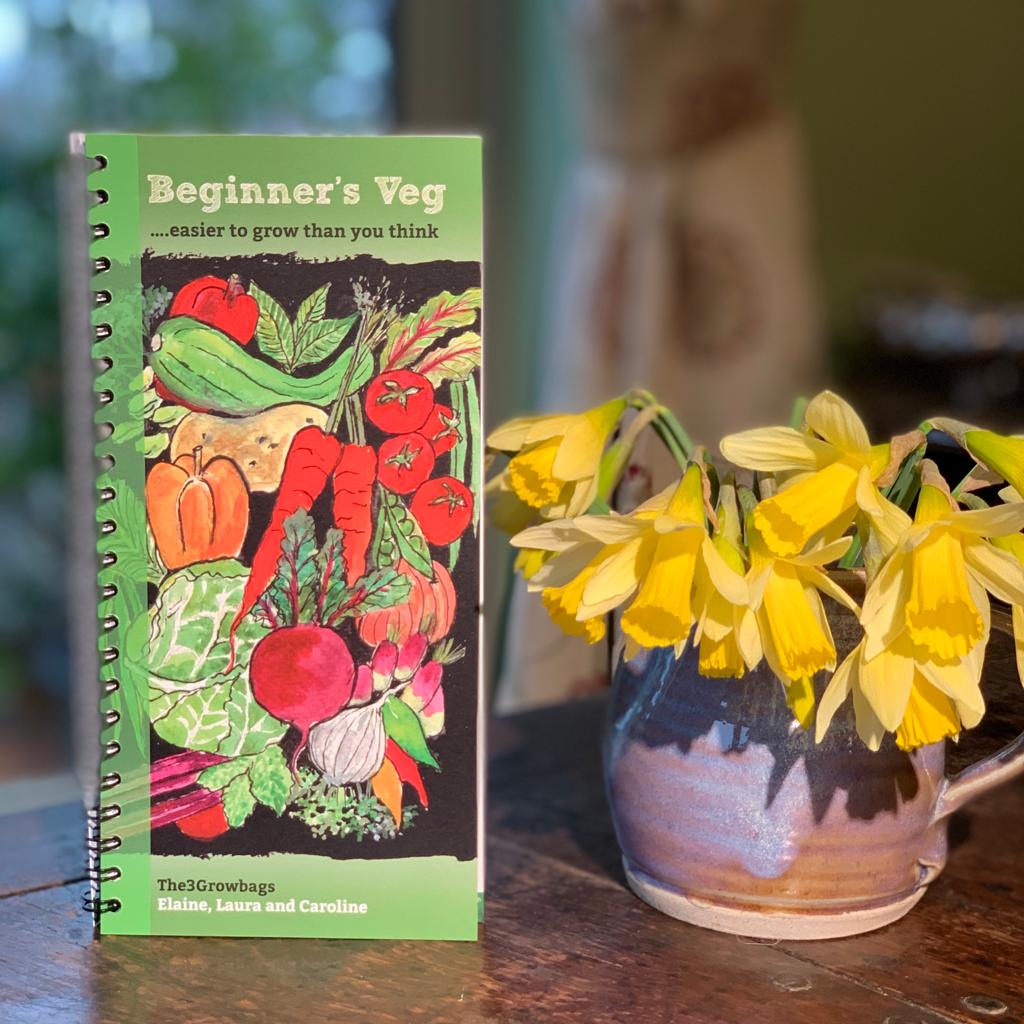 You can have the whole Beginner's veg growing campaign at your fingertips by getting this handy book at our online shop here.
We are the3Growbags who write a weekly light-hearted gardening blog. We'd love you to join us by entering your email address here. We'll email you every Saturday.