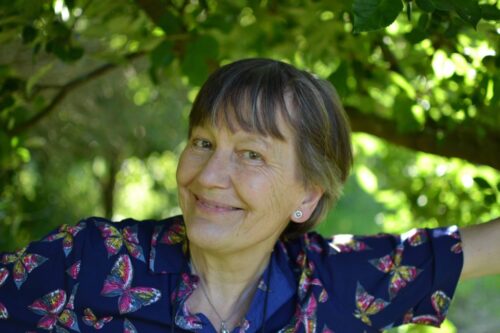 One of the great pleasures towards the end of a holiday is to anticipate my first stroll around the garden upon our return. A week's absence allows us to look at it all with fresh eyes, to enjoy the subtle changes, to notice the first flowers on an old favourite reappearing.
This week Veronicastrum virginicum 'Erica' stands out for me; partly because much of the rest of the garden is in 'green' mode, waiting for the late summer flowers to start in earnest. But 'Erica' is more than just colour, it adds elegance and structure to the whole border, and while the flowers are long lasting, they age in a most graceful manner.
In early spring the emerging new shoots are red, but the stems and foliage only retain a tinge of colour as the season progresses. The upright, slender spires of soft pink flowers belie the robust nature of the plant. 'Erica' is very suitable for a small garden being compact and not in the least invasive; however, it is also well able to hold its own in a larger border. It does best in full sun and reaches to about 120cms. All veronicastrum associate especially well with grasses and they are a magnet for bees!
NB Louise has published a beautifully produced book of her plant profiles – A Plant for Each Week of the Year. It costs £9.99 inc P & P and is for sale in our online shop here.
More NB If you'd like a bit more gardening chitchat from the3growbags, please type your email address here and we'll send you a new post every Saturday morning.