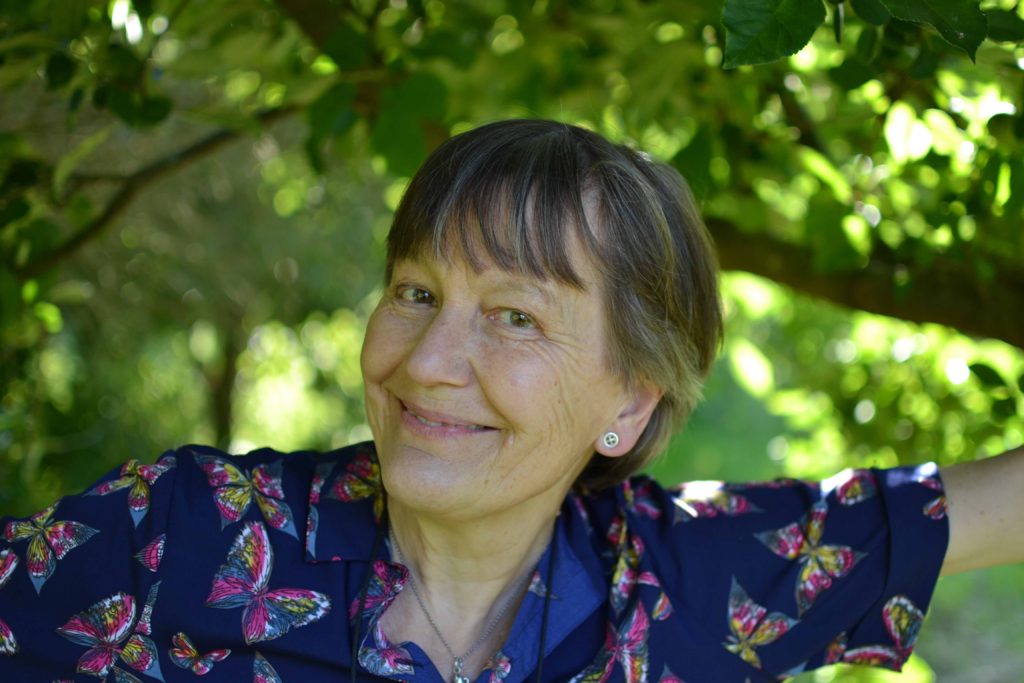 What plant shall I choose today? In the last 24 hours I have changed my mind at least three or four times, such is the amazing wealth of flowers in the garden in June.
Amidst the tumbling profusion of roses, clematis, philadelphus, geraniums and all the rest, the cool poise of Hemerocallis citrina x ochroleuca won the day; not least because it stands straight and tall at over one metre and does not need staking!
It bears fragrant, pale lemon yellow flowers and these are held well above the foliage. Unlike many of the genus, the balance between flowers and foliage is good, and the leaves are narrow and less overwhelming.
It's hard to go wrong at this time of the year; I grow mine alongside Rosa Mundi, with Nepeta 'Walker's Low' at its feet, and a vivid pink geranium wandering through the stems.
On Sunday, one of the hottest days of the year, we went to Mottisfont in Hampshire. We should have visited a couple of weeks earlier, in order to see the roses at their peak, but nonetheless two stood out for me.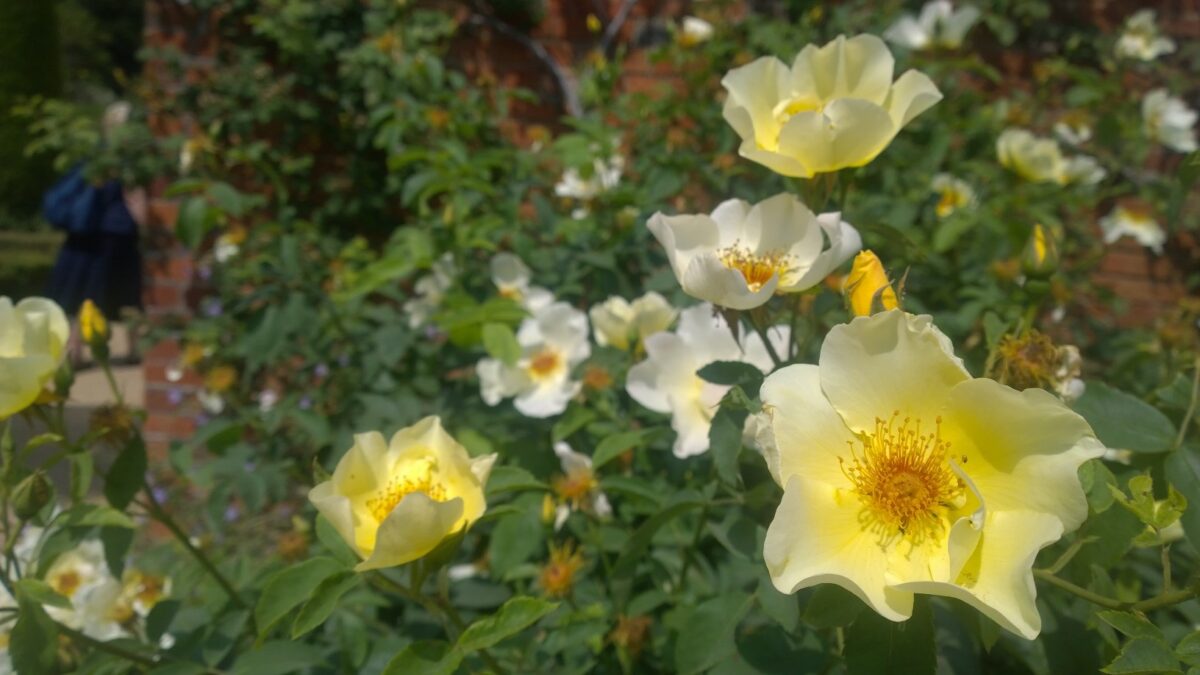 Rosa 'Golden Wings' is a well known, modern shrub rose, very free flowering, single, fragrant and clear yellow … it looked stunning. At five foot high and the same across, it is perhaps not so suitable for smaller gardens, but my second favourite that day was The Portland rose, which only reaches three to four feet.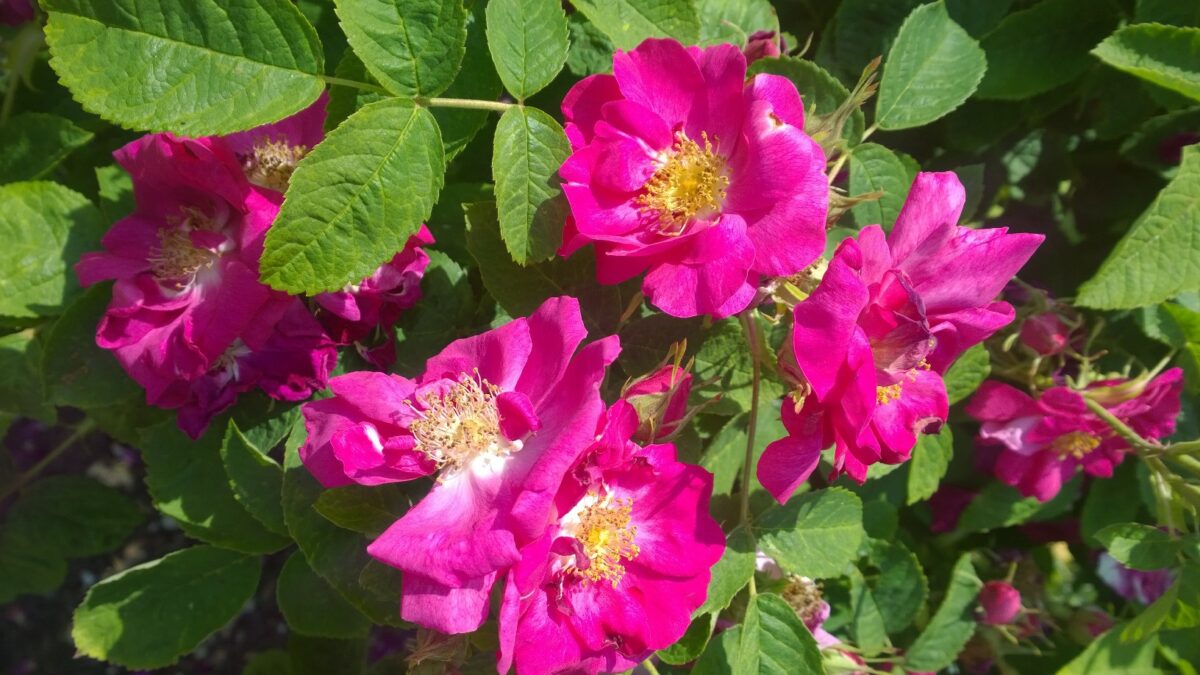 I have often read about this very old rose, but never seen it in action. So, walking round the rose beds I was delighted to come across it: a compact, repeat flowering shrub with semi double, light crimson flowers whose centres are crammed with amber stamens. A little gem!
Graham Stuart Thomas created this rose garden, and he is definitely one of my horticultural heroes.
NB Louise has published a beautifully produced book of her plant profiles – A Plant for Each Week of the Year. It costs £9.99 and is for sale in our online shop here.
More NB If you're not already a subscriber and you'd like a bit more gardening chitchat from the3growbags, please type your email address here and we'll send you a new post every Saturday morning.