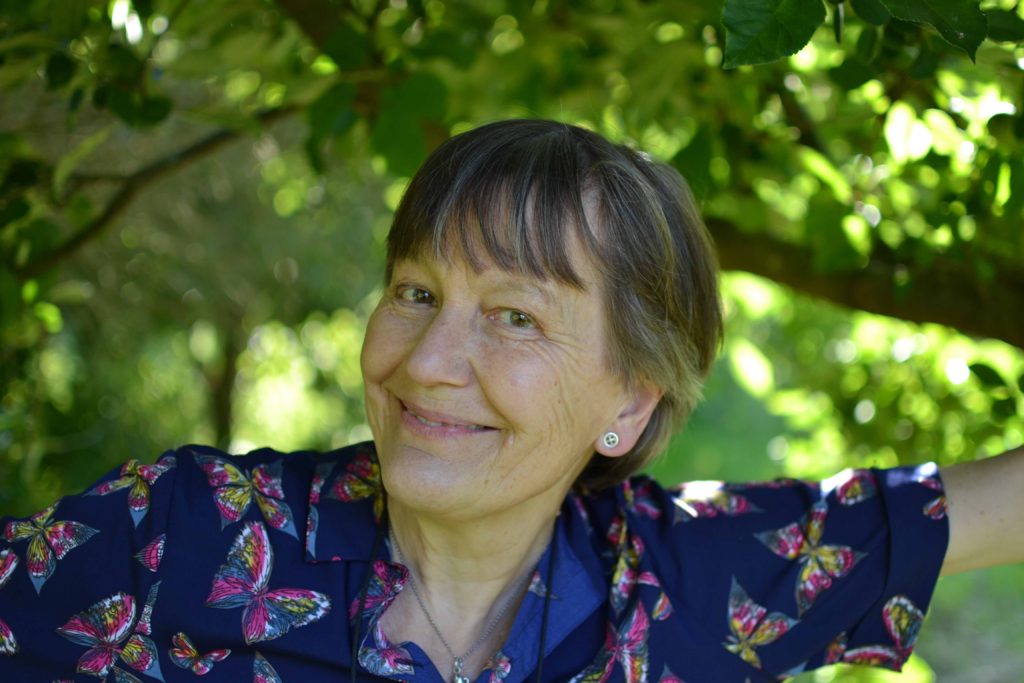 I bought this clematis three years ago, a strong little plant in a 9cm pot and it has never looked back. I mention the size of the pot because I find that these young plants, although by their size are vulnerable and need a bit of extra protection initially, soon romp away and establish well.
A bit like planting whips instead of more mature trees. Also, being in such small pots, they are much easier to fit into an already overcrowded bed! So ….. big hole, lots of organic matter and food, a large drink, and a slab on top to help keep the roots cool and maintain moisture levels.
This beautiful, antique looking clematis (it was hybridised in the 1870's by George Jackman & Son) has layers of pointy, silvery mauve petals which lend it an aura of faded elegance; so I was entranced, yesterday, to pass by and spot the spider's web across one of its flowers. It made me wonder … who was 'Belle of Woking'?
A Victorian dowager and patron of horticulture perhaps? Or were George and his son so blown away by its beauty, that 'Belle' seemed the most fitting name? Christopher Lloyd wrote that he thought the name would be appropriate to a gallant old steam locomotive!
NB Louise has published a beautifully produced book of her plant profiles – A Plant for Each Week of the Year. It costs £9.99 inc P & P and is for sale in our online shop here.
More NB If you'd like a bit more gardening chitchat from the3growbags, please type your email address here and we'll send you a new post every Saturday morning.