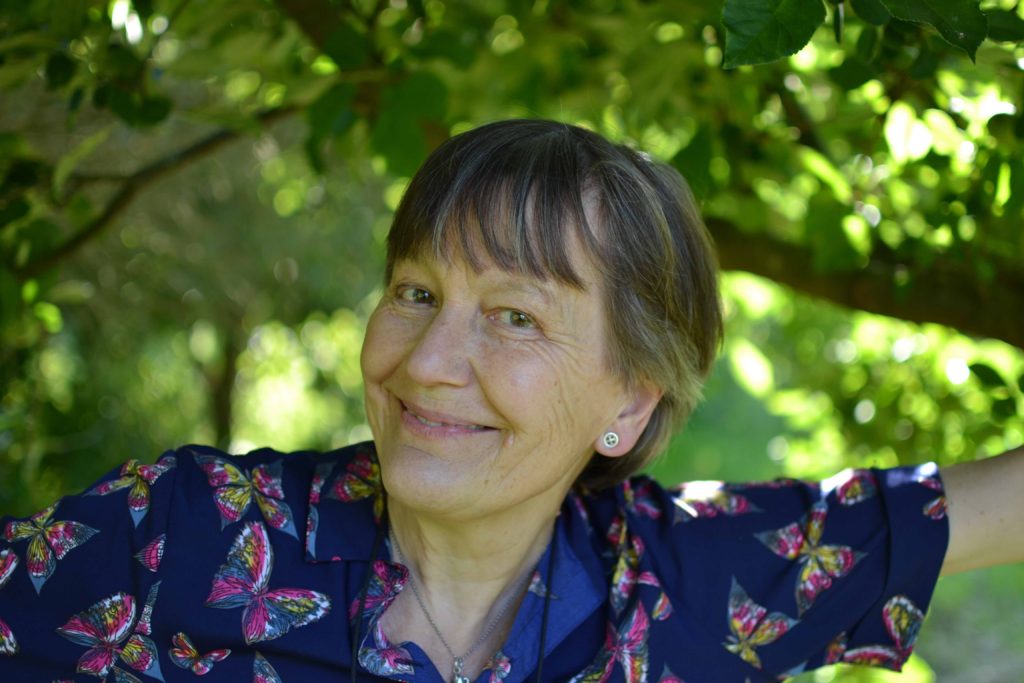 Given the heavy rain showers that we've had recently, and the very strong winds, I'm confident that when it is all over, there will be one plant that comes through it all unscathed. It may just be a form of our common native purple loosestrife, but it is one that can withstand any weather and will never need staking. At well over four foot, I call that commendable!
Too often, at this time of the year, I make a foray into the garden and end up with armfuls of prunings and broken stems, then I must find stakes and props for those that just can't hack it!
The garden is very much midsummer right now, and very green; however, that perfectly sets off my special plant today. This clump-forming, hardy perennial stands alone, happily surrounded by its neighbours who are working up to their late summer show and I am glad that I have this stalwart. It not only gives me a lot of pleasure; it is also a positive honeypot for bees and other insects.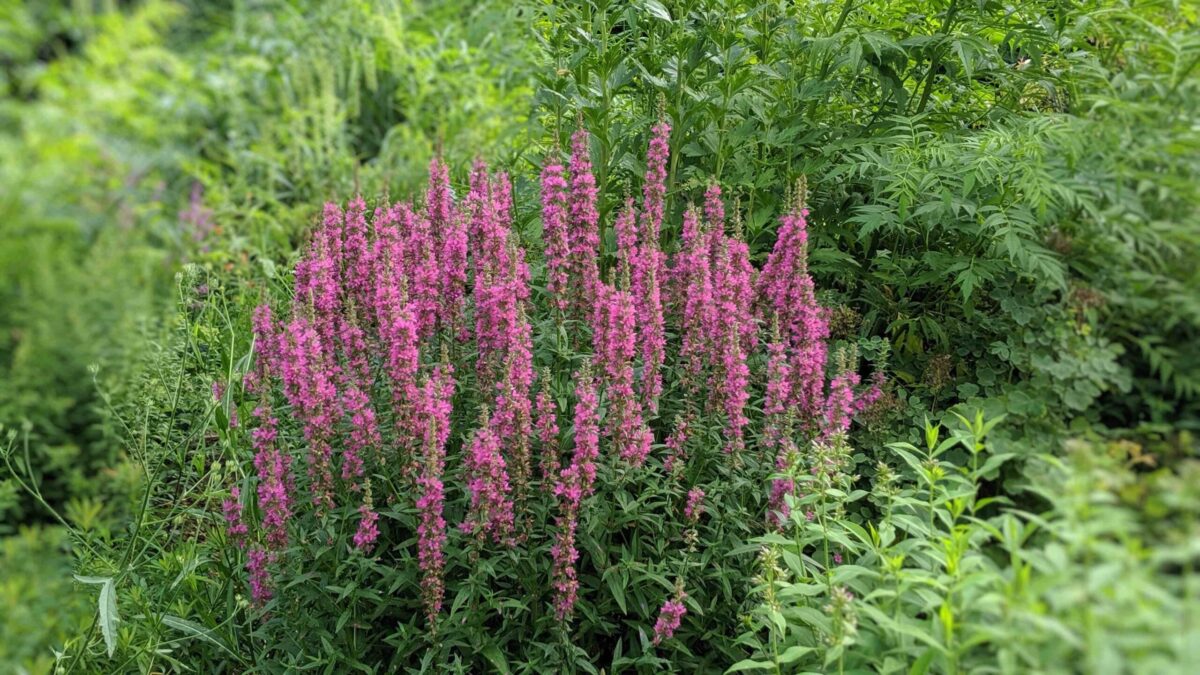 Don't be put off by talk of needing damp soil or even water's edge, ours is given no such favours and thrives in very average conditions. In my book, this is an above average plant!
NB Louise has published a beautifully produced book of her plant profiles – A Plant for Each Week of the Year. It costs £9.99 and is for sale in our online shop here.
More NB If you're not already a subscriber and you'd like a bit more gardening chitchat from the3growbags, please type your email address here and we'll send you a new post every Saturday morning.