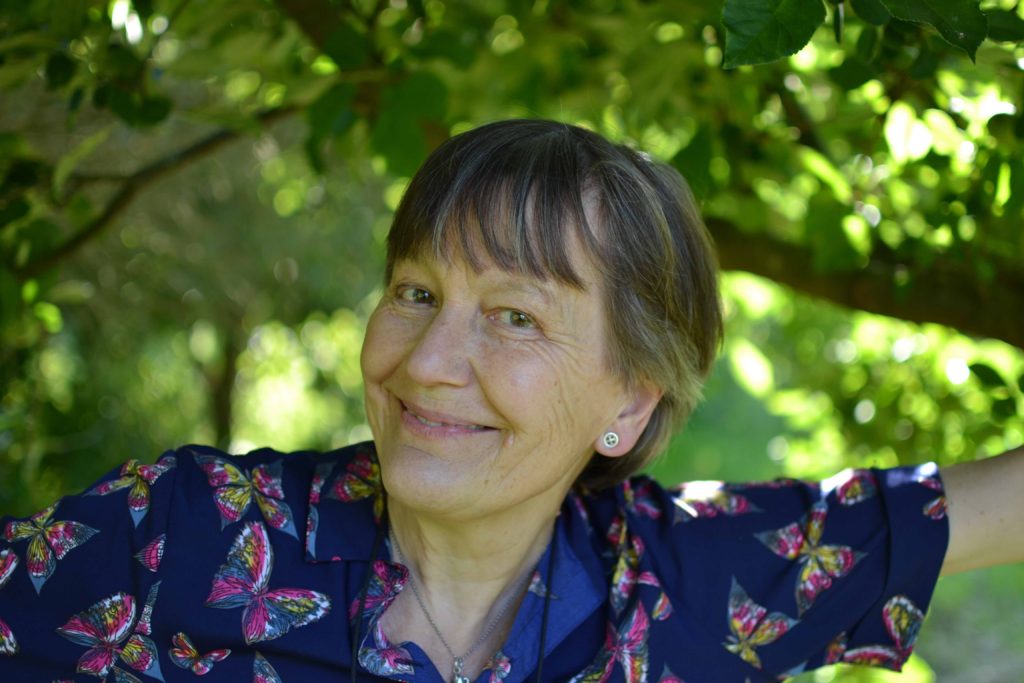 Clematis 'Huldine' has been around for a while; it was raised in France in the 1900s and then apparently was given to William Robinson at Gravetye Manor, where Ernest Markham was head gardener for a time. Hardy, robust and strong growing (it can attain 4 metres), it's a good choice to grow through a small tree.
So we needed a climber to help hide our oil tank, but the site was not encouraging; poor 'Huldine' ended up being planted between a brick path and a yew hedge. Lots and lots of watering while it established has probably helped and it has not disappointed. Then, as so often happens, it is a happy accident that as the site starts to fall into shade mid afternoon, the masses of pearly-white, almost translucent flowers positively shine out from the shadows.
Other gardeners will extol the rays of the sun shining through the flowers, so it just goes to show that this is a climber which will fit in anywhere. The central mauve stripes on the undersides of the petals are another attribute of 'Huldine'.
In our garden, this has been a very variable year for clematis. Some have thrived, flowering their heads off, seemingly quite untouched by the drought, whilst others, not. One or two have succumbed to powdery mildew which is almost certainly as a result of drought-stress.
'Huldine' is in pruning group 3, which means give it a hard prune in spring; it also means that it's not so susceptible to clematis wilt which is a bonus.
NB Louise has published a beautifully produced book of her plant profiles – A Plant for Each Week of the Year. It costs £9.99 and is for sale in our online shop here.
More NB If you're not already a subscriber and you'd like a bit more gardening chitchat from the3growbags, please type your email address here and we'll send you a new post every Saturday morning.