Thank goodness for people like Matthew Young. If ever a garden needed a knight in shining armour to ride in and wrestle it back from the brink it is Linn Botanical Garden.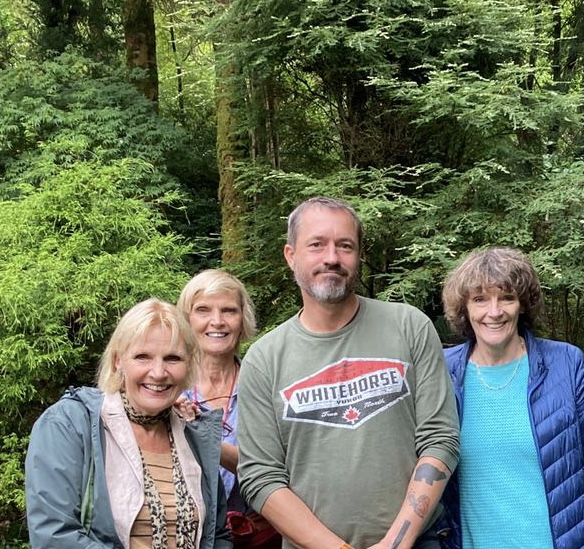 The problem with great gardens is that unlike great paintings or books, they cannot be preserved for the nation without active management. If you turn your back for more than a year or two nature will start to reclaim them, and all the artistry unravels.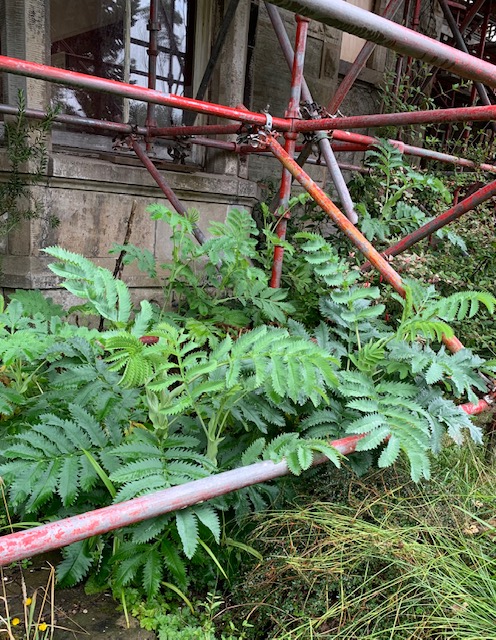 And wow, was Linn Botanical Gardens worth saving – a mere three acres it contains a global biodiversity of horticultural specimens. These mingle shoulder by shoulder in quirky combinations amongst natural streams, designed ponds and rills and against strange rock formations giving the feeling of visiting a forgotten world.
Linn is nestled into a steep ghyll on the shores of Loch Long just north of Helensburgh on the temperate west coast of Scotland, juxtaposed against the vast Faslane naval base installations. The site contains a number of very helpful microclimates if you are interested in experimenting with sub-tropical rarities collected from around the world.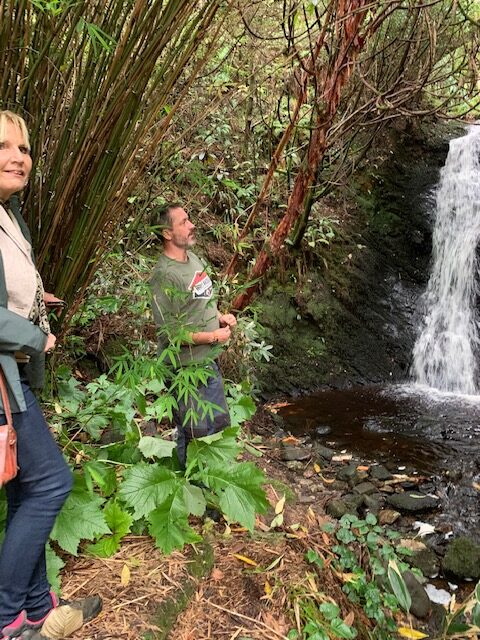 And for 40 years this is what free-thinking Jim Taggart did, latterly supported by his son Jamie, until tragically in 2013 Jamie failed to return from a plant hunting trip in Vietnam and and six years later Jim also passed away.
So The Linn Botanic Garden came onto the open market but after a couple of false starts with new owners, time was running out.
Enter Matthew Young, his wife and young family (and imminently his parents, who will be moving into a small cottage on the site too, to lend a hand). Matthew took a real punt on the project just over a year ago, after stumbling across the sale particulars whilst in Barbados, having decamped the family to the Caribbean to ride out the lockdown year.
Once back in Blighty, the enormity of what they had taken on started to sink in. Such was the structural work needed simply to make the site safe to walk around that the garden is currently closed to the public, but Matthew was kind enough to give us a guided tour last week.

Such is the density of planting and the plethora of paths and ponds to sort out, Matthew works rigidly to a list. One area he's already been able to tick off is a charming series of ponds at the lower end of the gardens, now beautifully restored and totally enchanting.
Elsewhere undergrowth is being carefully cleared to reveal long hidden rare species. To fulfil the requirements of an official Botanical Garden, these need to be clearly labelled and their provenance recorded – tricky when the original label is buried in leaf mould and the written records yet to be discovered.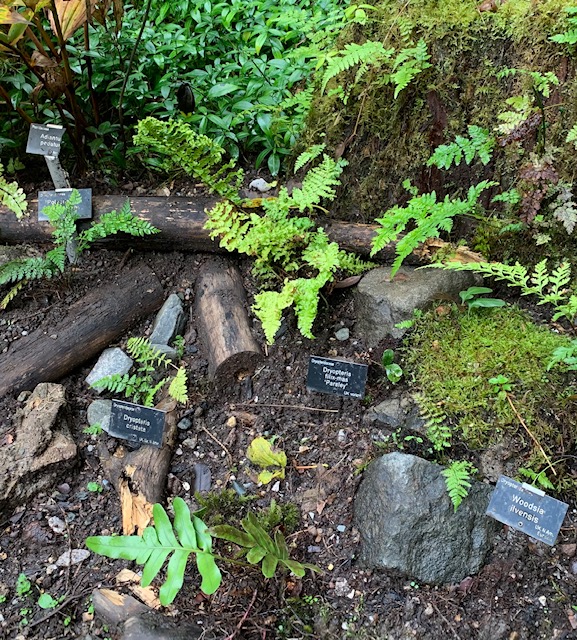 All this is more remarkable when you learn that Matthew has not come from a horticultural background, previously having been involved in the music industry. He is now studying hard to build his botanical knowledge on an intensive course at the Royal Botanic Garden Edinburgh, and on the day we visited a classmate was helping out with the ID work. I was personally thrilled that I could identify a hitherto mystery tree, Fuchsia excorticata, on our walk round and will forever feel a connection to the garden for this tiny contribution.

There is also a house to be restored, no, let me re-phrase that, there is a massive construction project to underpin, gut and faithfully re-instate in the original style, a Victorian villa at the top of the site.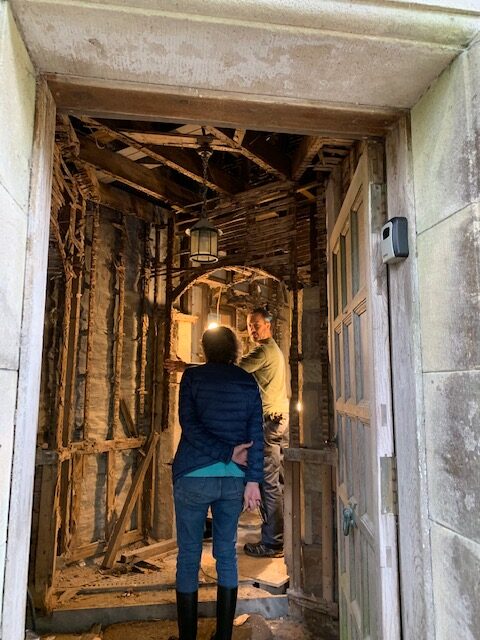 A part of the villa will be dedicated to a small interpretation centre with artefacts from the Taggarts' era as they built up this fascinating slice of designed ecology.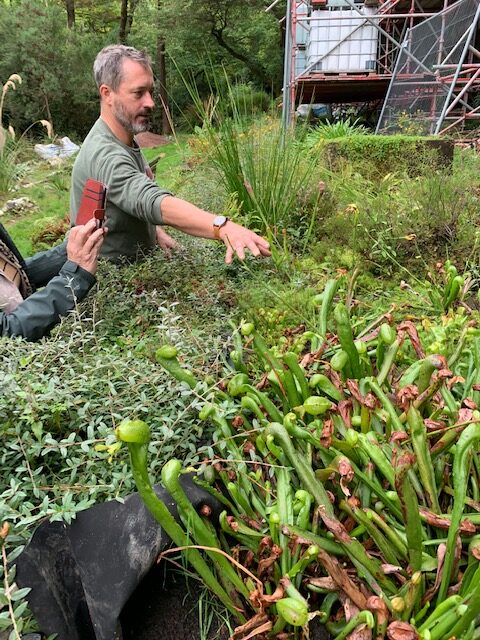 The nearest parallel to this whole project I can think of is the restoration of Highdown Chalk Garden in Worthing, West Sussex. About the same size as Linn, this garden was established by Sir Frederick Stern to see what plants from home and abroad would thrive in the thin soils of an abandoned chalk pit. Although polar opposites in the sites they chose, and in character (Sir Frederick was active in the high ranking social circles of the day whereas Jim Taggart was an active CND supporter and friend of Jeremy Corbyn ) both gardens represent the same ideal of an artistic display of horticultural biodiversity.
Highdown has in recent years been restored with the input of Heritage Lottery Funding, supplemented by contributions from Worthing Council (who were left the site) to the tune of nearly a million pounds. I dread to think of what the final bill at Linn will be, but the fact that it's being funded so selflessly by the Young family is a testament to their belief in the place. The Taggarts were the horticultural legends that created the garden but in my book the restoration of the garden is a feat of similar dedication, of which Matthew and his team should be justly proud. We can't wait to visit again and see the next stages in its progress.
With massive thanks to Matthew for giving up his valuable time to show us around this amazing project. It was a huge privilege.
NB If you're not already a subscriber and you'd like a bit more gardening chitchat from the3growbags, please type your email address here and we'll send you a new post every Saturday morning.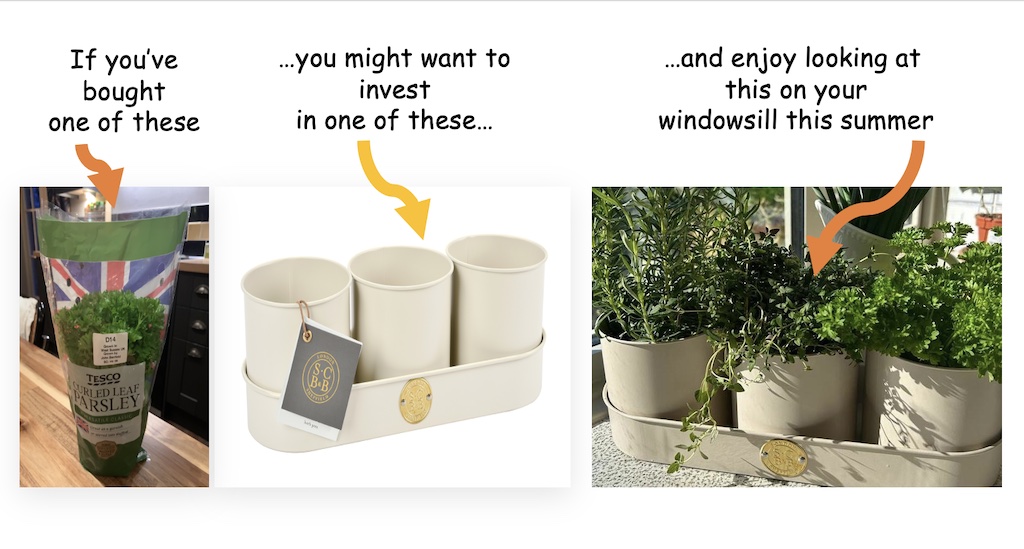 Our Sophie Conran herb pots are the perfect gift to a good friend, or indeed yourself, to keep your herbs nice and handy and looking good this summer