If surprise and wonder are your shtick, take 13 minutes out of your M6 journey north or south and get along to Larch Cottage Nurseries just south of Penrith. I know, it sounds disarmingly underwhelming, and believe me the little terraced cottage entrance compounds the deception, for you have in fact found the horticultural equivalent of J K Rowling's Platform 12 and three-quarters.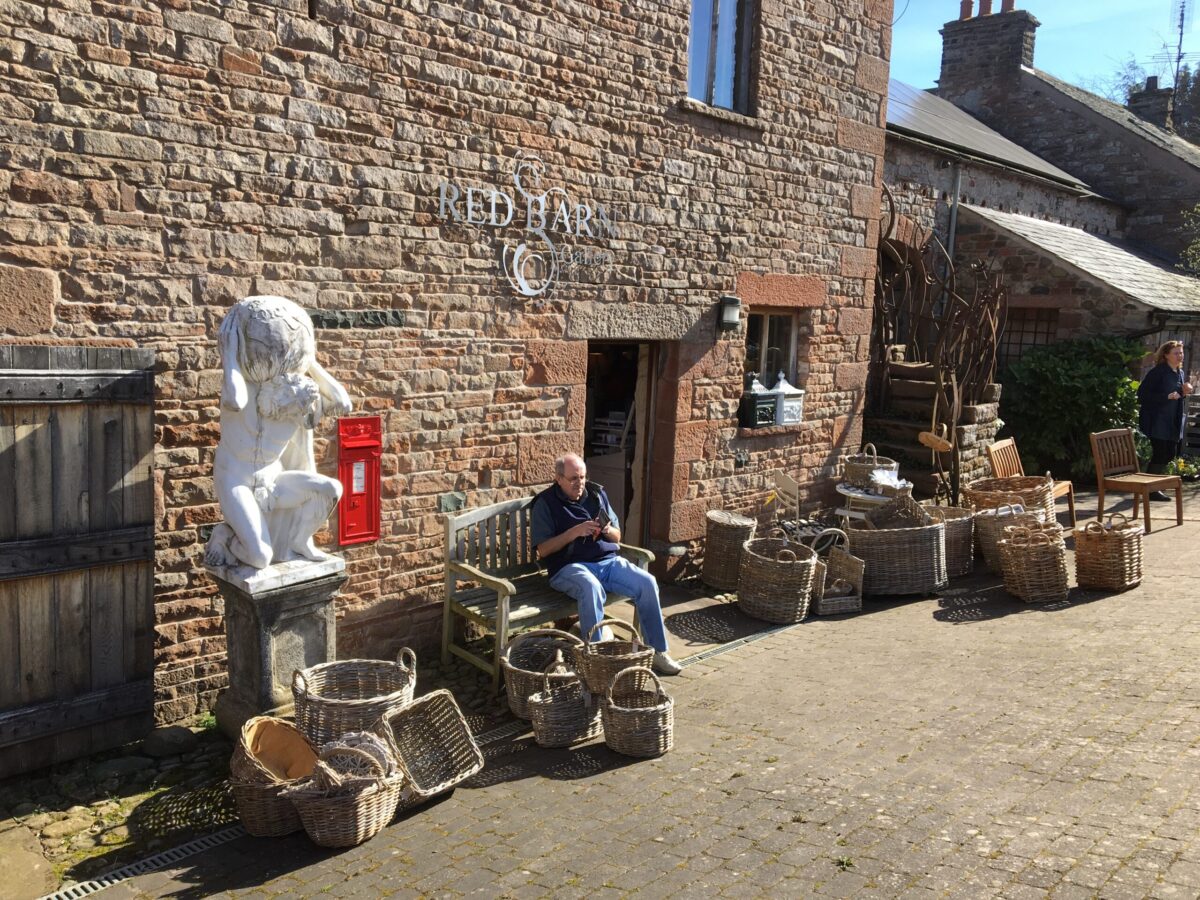 It was created by Peter Stott over three decades ago when he was unable to find more unusual plants for his landscaping business. His vision to create a unique visitor experience has, unequivocally, been met. The site continues for acres – a huge collection of often hard-to-source plants in tip top condition, set amongst crumbling Roman ruins, yes that's right, Doric columns, bridges, pillars, gurgling ryhls and magnificent borders all framed by the Penines in the long distance.
As it says in its charmingly eccentric leaflet – 'More Umbria than Cumbria'.
Its principal role is as a retail nursery. The vast stock is logically set out in alphabetic order; shrub area; climbers; shade lovers etc each has its place in what feels like the charming remains of the Colosseum. There are gardens and a chapel and they wont disappoint but were closed for the winter when we visited and are only open two afternoons a week in summer (see below). By adding a café – La Casa Verde – and gallery gift shop, you'd think the Stotts may have risked their integrity but no, they pull it off. The café is high-end hipster and the gallery and shop has stuff you actually want to keep yourself, never mind giving it to your mum.
The plants aren't cheap but if they look this good in such challenging geography, they're going to give you value.
If you're seriously into plants this is a great nursery. It is the aesthet's antidote to garden centres. And best of all – the border plants all have massively long labels – you don't have to bend down to read them. Bravo!
Details: The centre itself is open for free seven days a week 9-5pm. Closed Christmas Day, Boxing Day and New Year's Day. They do online sales from their website.
Postcode CA10 2DR. Tel: 01931 712404.
Caroline. 26.03.2017
If you'd like a bit more gardening chit-chat from the3growbags, just enter your email address here and we'll send you a new post every Saturday morning.