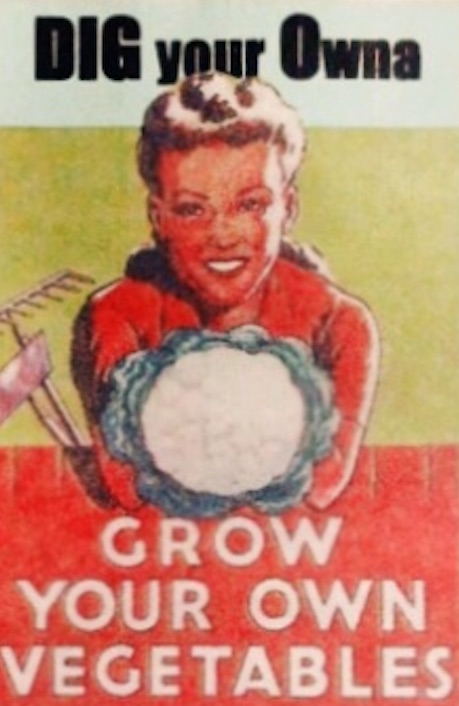 It's May and our hedges are full of blossom and hopefully your veg patches are burgeoning too. How are your spuds coming on? Through the ground yet? Maybe you had good intentions but didn't get round to planting any …..but it's not too late if you pick the right variety. 'Second earlies' like the lovely waxy salad potato, Charlotte, will still crop well this summer if planted now, and because the soil is so much warmer you can cut out the chitting stage. A 'main crop' like King Edward (still the best for roast, chipped and jacket potato) planted now will give you a good crop in early autumn to see you through the winter.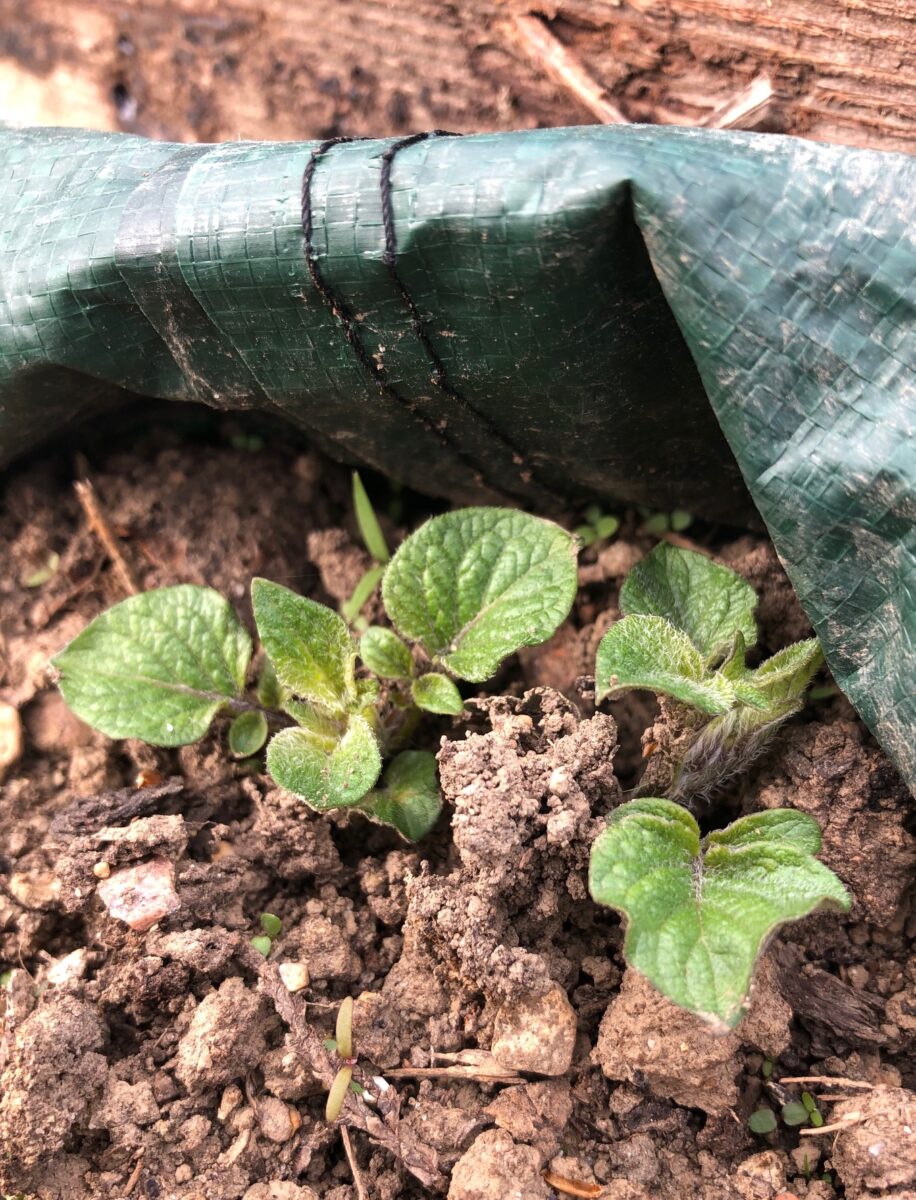 Your carefully nurtured courgettes, squashes and tomatoes may be outgrowing their nursery quarters by now and you will be itching to plant them out. But bear in mind the old country saying 'ne'er cast a clout till May be out'. Folk lore historians are divided over whether this refers to the month of May or to the common name of hawthorn blossom, but the meaning is clear – there could still be a vicious cold snap now that could undo all your hard work. You need to be an avid follower of on-line weather forecasts, and I think the Met Office is the best as it gives a detailed 5 day forecast but also looks further ahead. During lockdown the weather seems to play a much more central role in our daily lives which I rather like. Unfortunately Caroline doesn't seem to have downloaded the App…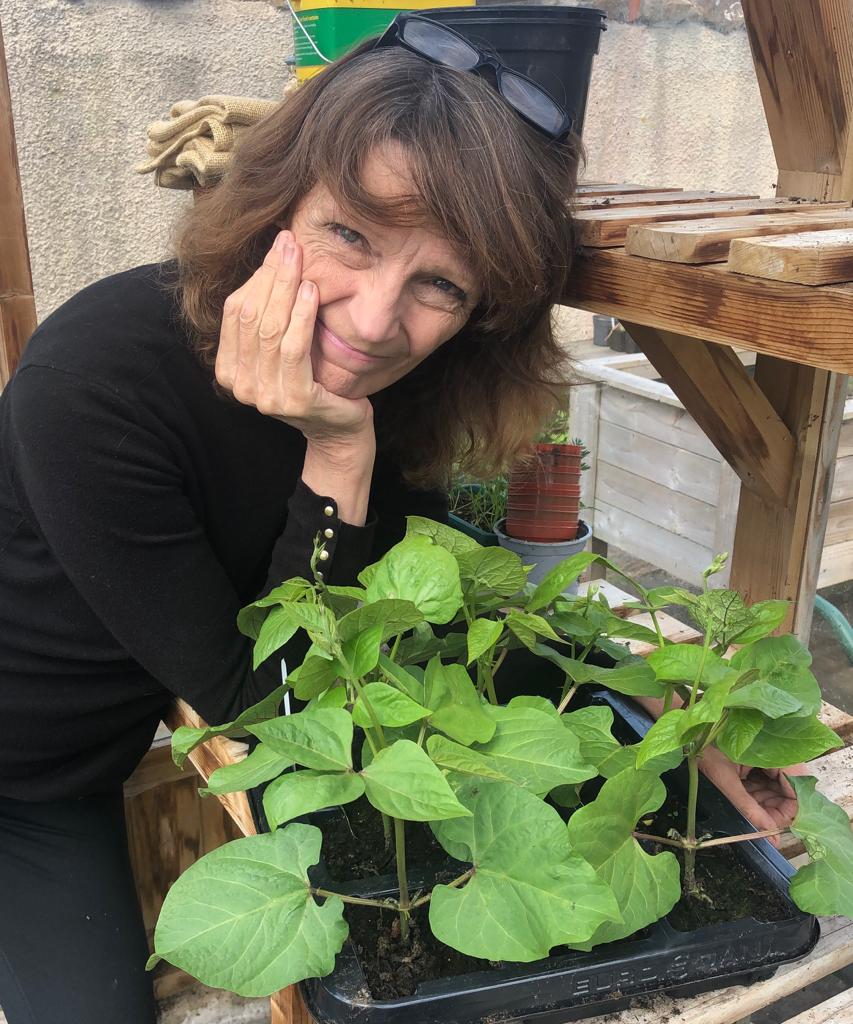 If you've properly hardened your plants off and do decide to go for it, have some horticultural fleece or bubble wrap on hand and be prepared to place this over your toddler plants if the wind swings round to the north or east, or worse still, a frost is forecast.
Garden peas are much tougher and you could well have a second sowing on the go now to spread the harvest of these easy garden staples.
Recipe: Ultra Mashed Potatoes
Buttery mashed potato is always a joy, whether with sausages or something a little more sophisticated – this recipe turns your mash into a sensational dish.
Hopefully you will at some point be lifting a supply of fine tubers from the spuds that were chitted back in March, and you just need to choose the largest ones you can to make your life easier.
Take as many potatoes as you need and boil them in salted water, with their skins still on, until really soft – at the point when the skins are splitting. Drain them and let them steam dry in the saucepan and cool to the point where you can handle them sufficiently to remove the skins.
Next they need to be pulped, ideally with a potato ricer, but an ordinary masher will do the job, and mixed with slabs of butter, about 120g per 1kg of potatoes. Get this mixture as smooth as you can because you now have to force it through a sieve into a clean pan using the back of a spoon. Next warm ( but don't boil ) some milk, about 200ml per 1kg of potatoes , and hand whisk this into the buttery mash.
The result is an impressive creamy white velvet, which can be sprinkled with chopped parsley and a nasturtium flower or two, or to boost the calories even more put a layer of parsley cream through the middle and nasturtium leaves on top; then serve with a hearty helping of braised meat and root veg.
On your daily walk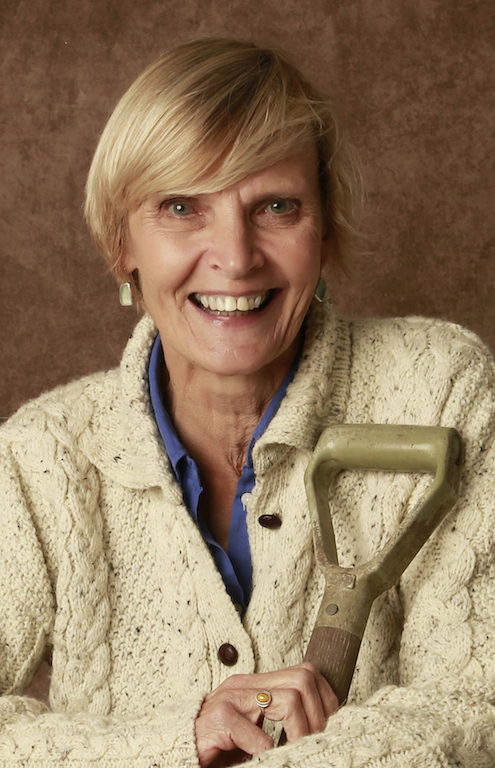 In the countryside the month of May is synonymous with hawthorn blossom which is sometimes referred to as may blossom. The native blossom is a creamy white turning pinky with age (see our feature picture this week) but there are some lovely garden varieties such as 'Paul's Scarlet' which are deep pink from the word go.

In the ditches the starry flowers of the stitchwort are still shining brightly.
Back in the garden our resident small mammals are all fattening up as they enter the breeding season. If you put aside all the arguments against the grey squirrel (it pushes out the native reds, eats all your bulbs, buries acorns in your pots …) and just enjoy them for what they are, they really make very charming garden pets. Ours is so heavily pregnant that she was having trouble stretching across to reach the peanut holder so special arrangements had to be put in place.
NB: If you're new to The3Growbags, we are three sisters (Laura, Caroline and me, Elaine) who write about gardening once a week and enjoy a good laugh.
You can see all 14 steps to creating a veg patch here. Our regular gardening blog now includes a veg-growing section. We'd love you to join us by entering your email address here. We'll email you every Saturday.