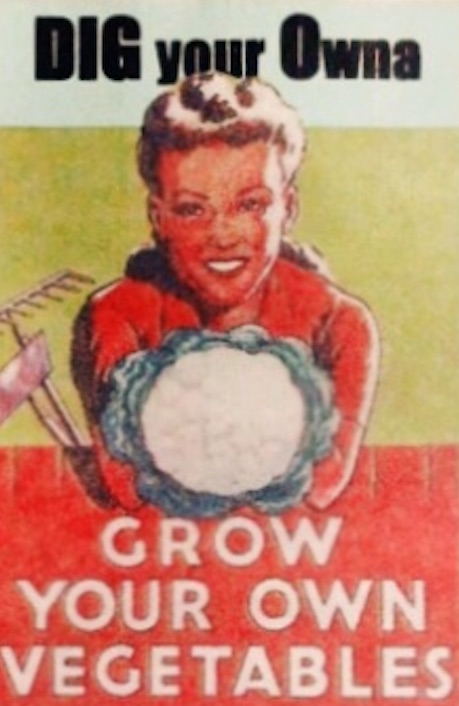 If you, like so many others, planted veg for the first time this year, how is it coming on? If you were quick out of the blocks with your own DigYourOwnaForCorona campaign you may well be reaping some early rewards; we ate our first home grown lettuce, rocket and radish this weekend. Radish, like tomato, is one of those salad crops whose taste is almost unrecognisably better when picked fresh from the garden. But they only have a short window of this peppery succulence before they become woody, so keep sowing fresh batches every two weeks, then you'll always have them on tap to go with a piece of nice cheddar and a crusty roll for your lunch. Yum!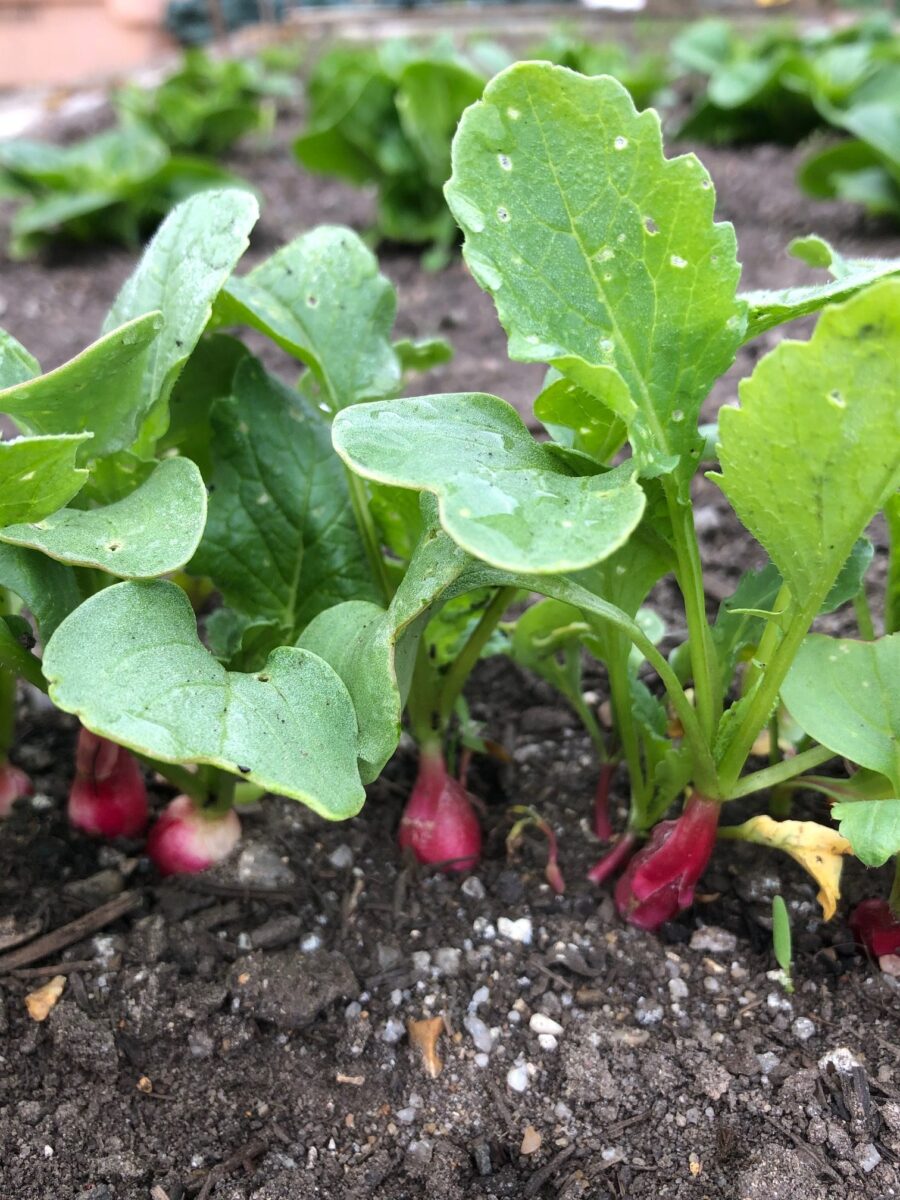 Spurred on by this early success you should now get your runner and french beans going indoors in pots, (ready for final planting out the end of May, I have put a link to Elaine's post on this at the end). Fill your pots loosely with compost and Tim's tip is to initially place a bean on top of each pot of compost (so you don't forget which ones have already been sown) then simply push each one down into the compost around 2 inches deep with your thumb, and cover over the hole. Keep them somewhere warm and don't overdo the watering until the beans have germinated, which should take around a week.
You could also be planting out some winter veg (again, the link to our post on this is at the end). If you haven't got round to growing any from seed, there is absolutely no shame in buying in some young plants:
We have problems with a pest called cabbage root fly which lays its eggs at the base of the young brassica plants (so cabbage, sprouts, caulis etc) which hatch into maggots and eat into the stalk. To stop this happening you can buy root collars to go around the base or make your own out of cardboard. If there's no rain forecast your new winter veg patch will appreciate a bit of watering for the first few days.
Home-grown recipe: Risotto
Shortly I'm going to be stuffing a courgette flower for you but we'll have to contain ourselves until they're in season and concentrate this week on the more humble pea and, something that is harvestable now, pea shoots.
And they both go into one fantastic risotto.
First chop an onion and fry it in a couple of glugs of olive oil until soft and translucent. Next, add the risotto rice (arborio is ideal) – don't use too much as it expands like fury and you'll be eating it for days – and stir it round in the pan so all the grains of rice are coated with the oil. Slosh in quite a bit of chicken stock, which will soak up fairly quickly and keep stirring.
To bring in some flavour add a good handful of lardons or diced pancetta (either microwaved or fried beforehand) and keep stirring. Then a good glass of white wine (some of it in the risotto) and some seasoning and keep stirring. All the liquid should get absorbed but don't let it dry out and stick, just keep adding tablespoonfuls of stock and keep stirring.
After about 15 minutes add two or three handfuls of frozen peas and a handful of pea-shoots and, yes, keep stirring. From now on, keep tasting the mix to ensure you get the right consistency – it should have lost the chalkiness and have just a slight bite to it. You can now stop stirring and turn off the heat, put two or three knobs of butter on the top and cover the frying pan with a tea towel for five minutes.
When you dish it up into bowls sprinkle some grated parmesan over the top and decorate it with fennel fronds, any left-over pea shoots or edible flowers, which I hope to talk about sometime in the future. A good addition to the above is to add, towards the end of cooking, some chopped spinach leaves, or mint leaves, or Cavallo Nero (without stalks).
On your daily walk
Part of our daily walk takes us down a sunken lane and I love to think of our forebears using these same old tracks to drove their cattle, sheep and maybe geese along.

The banks of the sunken lane are dotted with clumps of pendulous sedge, in flower now. You might think it pretty enough to include in a garden border, but it is a prodigious seeder so I would hold back.
Much more welcome in your garden would be one of our native ferns, Asplenium scolopendrium, the harts-tongue fern. and it is always exciting to see it growing in its native habitat.
At home we are waiting to see which visitors the new barn owl box at the bottom of our paddock will be hosting this year.

We had successes with our old box, and managed to rear a brood of three owlets in 2017, but so far have only had stock doves (2018) and squirrels (! 2019) in our new one. Fingers crossed we get the real thing in 2020
Here is post Elaine did on sowing beans peas and carrots
and mine on winter veg
NB: If you're new to The3Growbags, we are three sisters (Laura, Caroline and me, Elaine) who write about gardening once a week and enjoy a good laugh.
You can see all 14 steps to creating a veg patch here. Our regular gardening blog now includes a veg-growing section. We'd love you to join us by entering your email address here. We'll email you every Saturday.