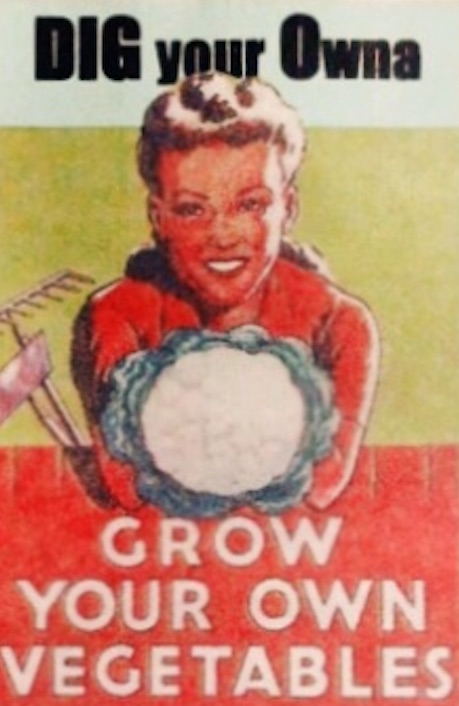 Lordy, what would our 'good days and bad days' be like if this lockdown had been in October? Omni-bad, that's what. As it is, loads of us have 'things' growing in gardens, pots or even old shopping bags so let's see how they're getting on. And a special Bravo! if you're growing stuff for the first time. We've got a recipe for 'seaweed' today (note the apostrophes!) and, for our daily walk, have you noticed what blue tits are up to?
First let's check up on veg front. No matter how warm the days are, the nights are still too cold to be planting your tomatoes, courgettes and squashes outside, but they may need a bit of attention indoors. If your tomato plants are looking a bit yellowy you could give them a liquid feed. Tomato fertiliser would be best but actually you could use pretty much anything you've got handy – Growmore, or seaweed solution.
A word about watering. If you are watering some liquid feed into young plants like these tomatoes that are already established then you can water directly from the spout of the watering can into the base of the plant. But a stream of water like this might be too much for a batch of young seedlings, so it's better to fit a 'rose' to the end of the can so the water comes out in a gentle shower.
If your tomatoes and cucurbits are getting a bit leggy (yes that's you Caroline) try moving them to a cooler, brighter spot such as a cold frame to slow them up a bit and encourage sturdier, tougher stems and leaves in preparation for when they finally move into the great outdoors. Or put them outside each day in a sunny sheltered spot, and bring them in at night.
Onions, broad beans and peas are all much hardier than cucurbits and can be planted out or sown direct outside now. Peas grow remarkably rapidly so you need to be quick off the mark putting something in for them to climb up on. You could use plastic netting on small posts, but well, it's plastic, so we prefer to use pea sticks.
Meanwhile Elaine seems to be feeding her family entirely on pea shoots grown on her kitchen windowsill.
Thank goodness Nigel is the nominated cook…
Recipe: 'Seaweed'
Now the more perspicacious of you may well have noticed that Elaine's 14-step #DigYourOwnaForCorona advice did not include seaweed, but please don't despair. All you're going to need are spinach leaves (which should be coming up soon) two or three large handfuls should do, but they could be kale, spring greens or chard.
Having washed them well it is imperative they're completely dried. The important bit now is that you only have leaves, discard all the stems and chunky bits. Then shred the leaves in batches into ribbons about half a centimetre wide and again make sure they are very dry.
Next pour a little oil (no more than two tablespoonfuls) into a wok or a deep frying pan and heat it till it's starting to smoke, add the leaves a handful at a time and quickly stir for about 30 seconds, or until crisp. Rescue with a slotted spoon and drain on some kitchen paper. These can be kept warm and crispy in an oven dish while you're plating the rest of the food, but before serving it needs a sprinkling of salt and a couple of teaspoonfuls of sugar thoroughly mixed in.
There you have some exotic crispy 'seaweed' to serve alongside some fish or chicken – simple but very effective and delicious.
On our daily walk…
The British Isles always seem transformed once the oaks come into leaf, and although we usually associate catkins with hazel, the oak trees on our daily walk are festooned with them at the moment.
Great tits and blue tits time their egg-laying and hatching to coincide with the glut of caterpillars that feed on young oak leaves, so a late sharp frost can spell disaster for this delicate balance of supply and demand. The blue tit in our feature picture was snapped a few days ago by local naturalist Daniel Greenwood, to see some more of his wonderful wildlife photography (especially if fungi is your thing) do take a look at his Instagram feed, I've put the link at the end.
We're also seeing a range of deadnettles now. The white and red deadnettles (no relation of the stinging nettle although as children we used to be able to chase Caroline around the garden with them) are common but usually welcome weeds in our garden, and white deadnettle in particular is a magnet for bees. But the one to get really excited about if you see it in a wood or hedge bottom is the yellow archangel.
More sophisticated than its cousins this deadnettle has a more defined shape to its hooded flowers and beautiful mottled shading on its lower lip which act as nectar guides for bees. Often found with bluebells the yellow archangel is another ancient woodland indicator species.
Another clue to the age of the path you're walking on is the presence of a ditch and a bank the other side. Testament to the number of years that this ditch had been cleared by hand and the spoil heaped up on one side, raising it asymmetrically.
You may also spot signs that the hedge was once-upon-a-time laid. Look out for branches of trees low down at right angles to the main trunk, with the vestige of a cleft made by a billhook.

Hedgelaying was the traditional way to make a hedge stock proof and had the additional benefit of providing a sheltered corridor for wild life to live in and move about under. It is an art which is still practised by a few dedicated craftsmen today, and there are competitions held, but I don't think anyone could have bettered the hedge laid a few years ago by our supremely skilled local woodsman, Michael Short. His Instagram feed is like a glimpse into a forgotten world, so I have given you a link to this as well.
Instagram feeds well worth a browse: Daniel Greenwood photographing Sussex and the South Downs
NB: If you're new to The3Growbags, we are three sisters (Laura, Caroline and me, Elaine) who write about gardening once a week and enjoy a good laugh.
You can see all 14 steps to creating a veg patch here. Our regular gardening blog now includes a veg-growing section. We'd love you to join us by entering your email address here. We'll email you every Saturday.