Hurrah, garden centres are open! So now is the time to go and pick up a few veg plants to fill the gaps left by plants that a) didn't germinate b) have been eaten by slugs, mice or pigeons c) got clobbered by a late frost d) you forgot to water and died or e) the seed packet is still sitting unopened on the kitchen shelf (no one said this gardening lark was going to be plain sailing).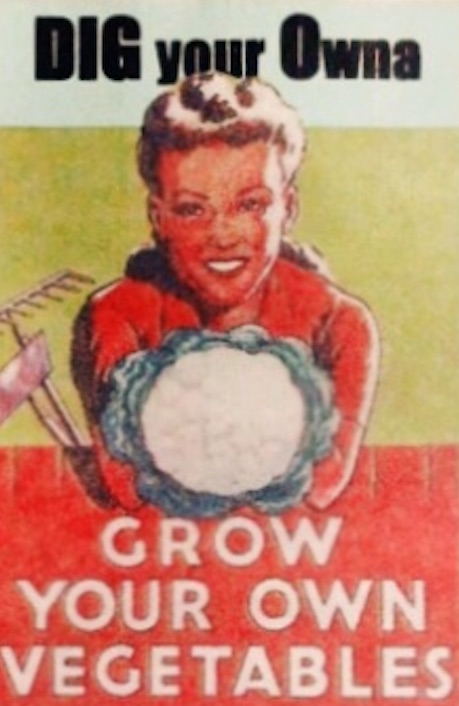 To be honest, you could go along with a trolley and buy your entire vegetable patch this weekend, even root vegetables like parsnips and carrots that we told you to sow direct, can actually be bought as young plants and transplanted, so long as they are watered regularly in the early stages. It just costs more ££££. If you are planning on starting from scratch now, I've put a link at the bottom to our 14- step guide at the bottom.
One thing you will have to watch though is pigeons helping themselves to your green larder. With our city centres deserted for two months, wildlife has moved in and none more so that our beautiful native wood pigeons. But they can't resist snacking on your green stuff, especially young cabbages and sprout plants. A quick fix is to lay a few branches over your new planting, but as they grow you'll need to acquire some sort of netting. I am doing an Instagram tour of our veg patch on Sunday morning at 10.00 so I can show you what we have rigged up.
Elaine has described how to plant out your tomatoes and whilst not a great fan of garden gimmicks I'm determined my tomatoes will outdo my sisters this year so am trialling a new product. I have put 'Tomato Starter' discs at the bottom of the pot under a couple of my plants. They are said to contain mycorrhizae which is a soil fungus which works in tandem with the roots of the tomato plant to make it easier for nutrients to be absorbed. I'll let you know at the end of the summer if they worked.
If you've been with us from the start your spuds will be looking good by now. We've done our final earthing up and are looking forward to tasting our produce. The rule of thumb is that as soon as the plant has flowers at the top, there will be spuds underneath. Obviously the longer you leave them the bigger they will grow, but there is simply nothing like the taste of these first small, young potatoes, served with a knob of butter and a sprinkling of chopped chives, so I reckon you should dive in as soon as you can.

It's not too late to plant a second crop of potatoes now and those of you who subscribe to our blog by email will have got a link to an offer by that great vegetable company DT Brown for a collection of three different varieties and nine potato planter sacks for under fifty quid.

Recipe: Elderflower Cordial
The elderflower blossom is amazing this year and elderflower cordial makes delicious drink. It's dead easy to make, the tricky bit is keeping it afterwards. I like to drink it all year round and so we make several batches and have hit on an ingenious storage solution which doesn't involve any preservatives.

To make it you need: A supermarket plastic bag filled loosely with elderflower heads, 7 lemons, 6 x 500ml bottles of water and 1 kg of sugar (or, if, like us, you have a diabetic in the family, 125g of Splenda).
Chop up the entire lemons (a bladed food mixer does this job quickly) then simply open the water bottles (DO NOT throw them away- you'll need the bottles again) tip the water into a big pan with all the other ingredients. Bring it up to the boil, simmer for five minutes then leave it to cool overnight
The next morning, using a jug and a sieve, separate the liquid from the stewed elderflower and lemon pieces and then pour the cordial back into the six plastic bottles, leaving a gap at the top of each for expansion. Keeping one bottle out to use fresh, simply replace the lids on the others and freeze them. They keep happily like this for at least year, and once defrosted will last around 10 days in the fridge.
You can mix the cordial either with tap water, sparkling water or lemonade. A block of ice, a slice of lemon and a sprig of mint makes it extra special. Nigel's recipe uses pink elderflowers from garden cultivars of elder (our feature picture this week). He also adds citric acid so it can be stored for up to six weeks without freezing in recycled wine bottles, but then he is rather more cosmopolitan than us ….

On our walks….

Those of you who are joining Elaine's Facebook Live Rose Tour around her garden in Eastbourne this morning (head to our Facebook page at 9.30 to see it live or the the recorded version on catch-up) will know that it's peak rose flowering time in our gardens. And it's the same in our countryside. We have several native roses in the UK but the one I see most around the hedgerows here in Sussex is Rosa canina, the dog rose, but it comes in such a range of shapes, sizes and colours that I never tire of seeing it. The simple open five petalled flowers seem dainty and almost pure white when they first open, turning pinker as they mature.
The fact that the the timing of our native roses flowering coincides with the first flush of wild honeysuckle flowers is one of nature's serendipitous miracles.
Unfortunately our swallows are not being quite as serendipitous, as our delight at their safe return to our garage nesting site turned to consternation when we realised they had chosen to ignore the beautiful purpose built swallow box we'd installed for them, preferring to start building precariously on the garage strip light.
It would be good to catch up with what's happening in the veg garden. Please do join me on Instagram on Sunday morning (the3growbags.com) at 10am when I'll be checking up on our veg patch (with supervision from Tim!

NB: For those of you just getting cracking now here's our
14- step guide.
NB: If you'd like a bit more gardening chit-chat from the3growbags, please just enter your email address here.