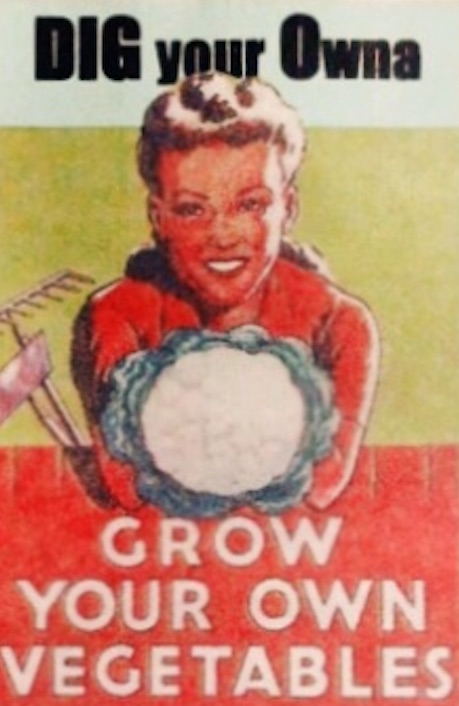 Things are really getting a shift on now, aren't they? And some of your crops, such as courgettes, broad beans and tomatoes may be starting to flower, so you'll be noticing many more bees and other insects homing in on your veg patch. You probably set out to grow food for yourself and your family, but in the process are feeding our pollinators too, so which crops are helping the most?

We eat different parts of our food crops, the leaves of lettuce, the roots of carrots, the stalks of rhubarb. For all those crops from which we harvest what is technically speaking their fruit – tomatoes, courgettes, squash, beans and peas – there has been a flower to be pollinated along the way, so an insect such as a bee has benefited from the pollen and nectar it has produced. So it is those annual vegetables that germinate, grow, flower and fruit in a single year that are the most beneficial to our insects.
You can help by spreading your cropping out over the season. Sowing your broad beans in October this year will produce a crop that will be in flower as early as next March, providing a vital nectar source for the small bumblebees coming out of hibernation.
Sowing your peas and runner beans in batches two or three weeks apart will not only give you produce over a longer period of time, it will spread the flowering time for your friendly pollinators.

If your lettuce or spinach is starting to run up to flower, instead of pulling them all out, leave one or two to flower and watch the number of insects you attract. And the same applies to globe artichokes, which will produce the most wonderful flower heads which bees and butterflies go mad for (see our feature picture this week).
But the best source of nectar will be your herb patch. Bees adore the Mediterranean type herbs such as thyme, oregano and rosemary. Another favourite is the flowers of chive plants, so if you're tempted to cut them back to produce new young chive leaves, always do this in stages, so you leave some of the flower heads for the bees (they are also edible for humans)..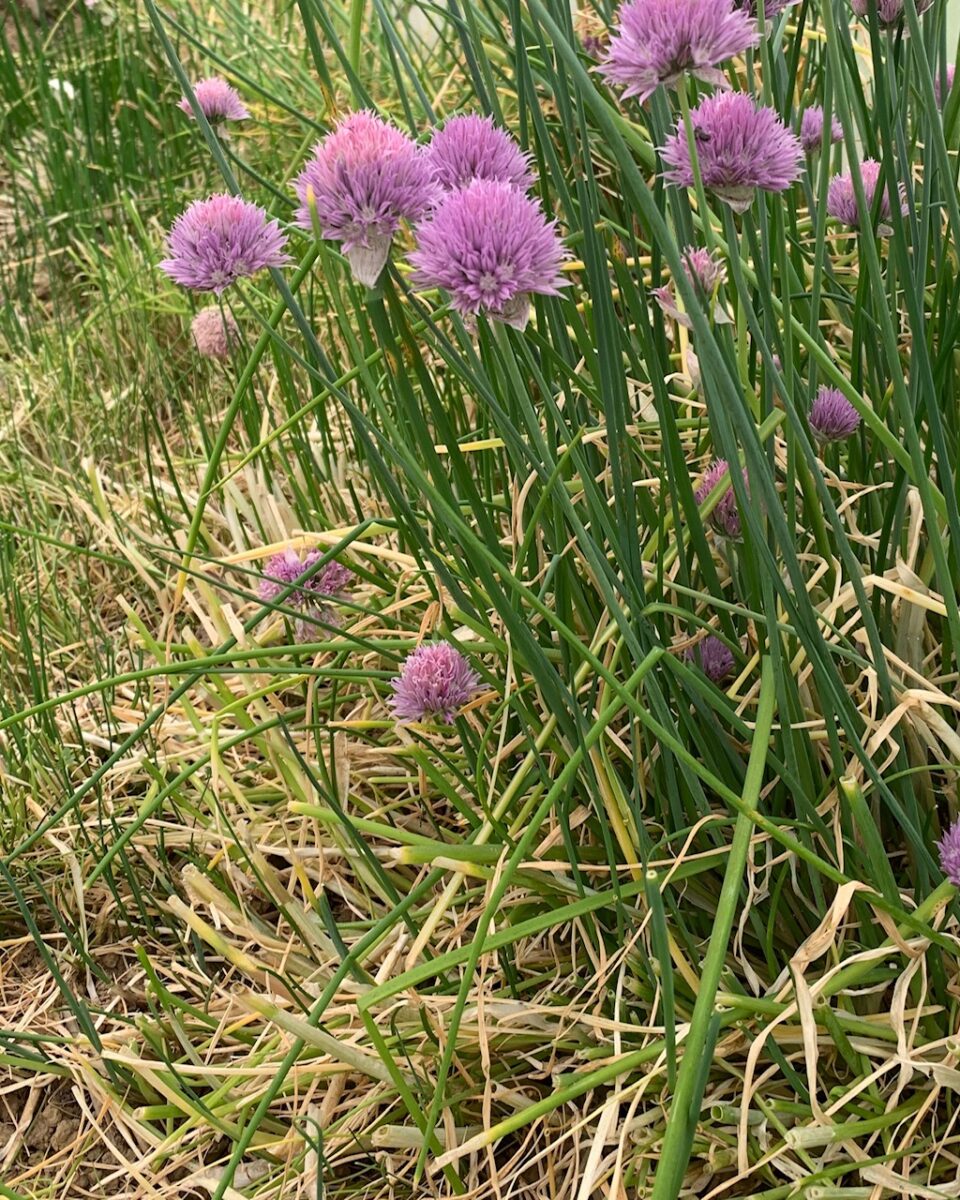 Right, what about that recipe for battered courgette flowers,Nigel?
Stuffed courgette flowers
Okay, these you'll have to grow, as I've never seen courgette flowers for sale, probably because they have to be super fresh to make this work. So once your courgette plants start to flower, wait until there are enough of a similar size. It really doesn't matter whether they are male or female as the small bulge behind the female flower will still turn into a courgette while the males need taking off anyway.
Make sure that they are washed and dried and then you can start the fiddly process of filling them.
You are going to need some ricotta cheese or milder cottage cheese mixed with soft goat's cheese, some lemon zest, black pepper, a few chives and perhaps a little chopped red chilli. Carefully open each flower and remove the stamen if there is one and gently spoon in some of the mixture.
Not too full as you need to twist the end of the petals together to keep it safe. Pop these in the fridge while you make some simple batter ( an egg, 75g plain flour,130ml water and a pinch of salt blitzed to the consistency of cream.)
If you have a deep fat fryer fine, but if not (I don't ) then use a saute pan or deep frying pan. Heat a good splash of olive oil in it, roll the stuffed flowers in the batter and fry for a couple of minutes either side so they are quite crispy. Its worth draining them on kitchen paper and then keep them warm before serving.
They make a great starter if served with a tomato, onion and basil salad or maybe a peppery green salad of rocket and watercress, at least some of which I hope will come from your flourishing veg patch and herb garden.
On our daily walk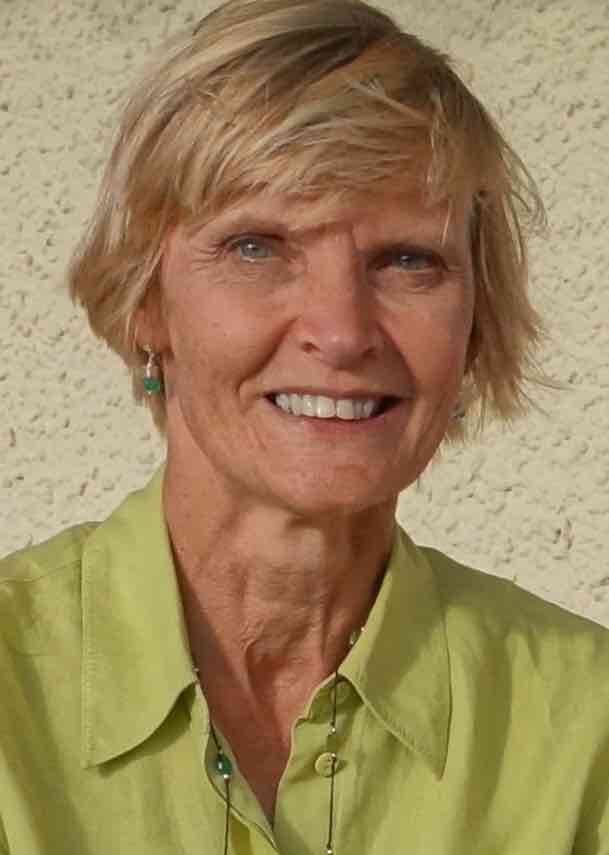 There are baby birds everywhere I look at the moment. Nuthatches, blue tits, blackbirds, robins even woodpeckers seem to have had a terrific breeding season.
Elaine is normally holding court in her Normandy residence by now and sending us daily bulletins of how their family of storks that nest on a telegraph pole in their garden are progressing.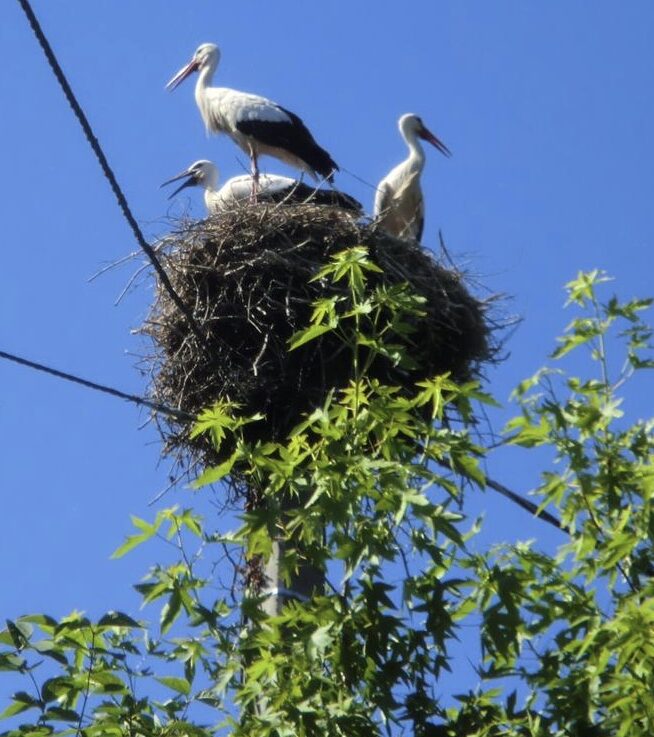 Covid-19 has delayed their annual migration (E &N that is, not the storks) this year, so instead of splendid great storks, you're going to have to scale down to the other end of the grandeur scale and be content to hear about our sweet little sparrows.
Once commonplace, the humble sparrow has now become much rarer as towns, gardens and farms have become tidier. Hermetically-sealed grain stores complying with food safety accreditation have been bad news for the colonies of little spuggies that used to hop around collecting the spilt grain. So we felt almost honoured when a group of them decided that our house and garden was ramshackle enough for them to move in. Picking about in the chicken run for the wheat grains we throw down there, and eschewing the purpose-built sparrow box we put up for them on the back of the garage in favour the house martin boxes we had installed under the house eaves, they moved in lock, stock and barrel.
Now an established little colony, their constant presence flitting backwards and forwards to their nesting quarters and their gentle chirruping has been the comforting backdrop to our lives in lockdown.
NB: If you'd like to get our weekly gardening post from The3Growbags on a Saturday morning, please enter your email address here: