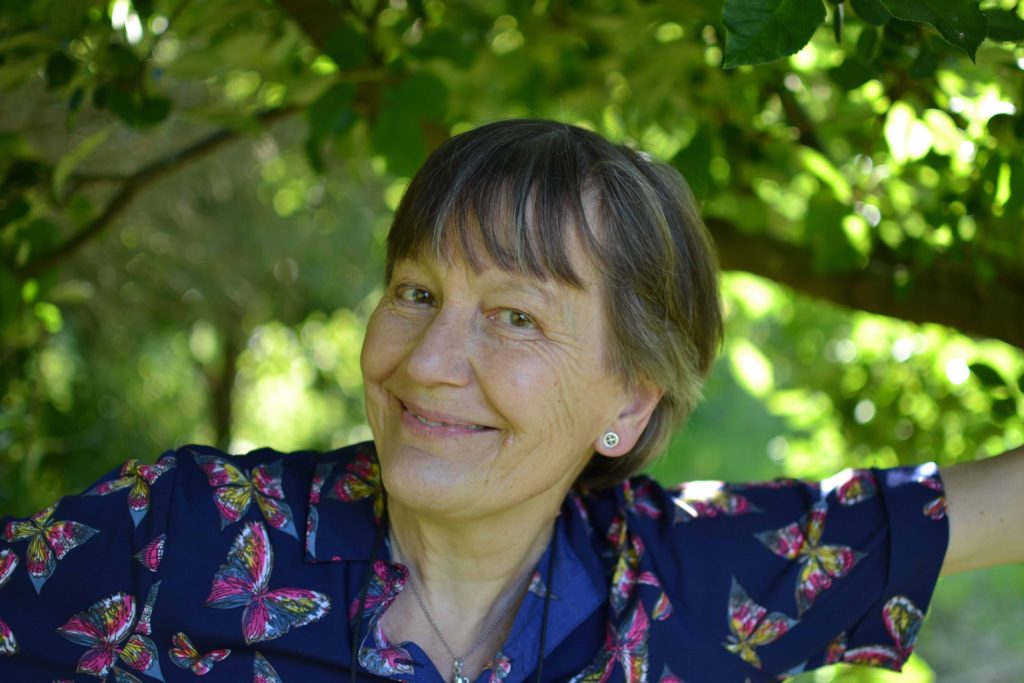 This handsome evergreen perennial gives me pleasure pretty much all year round; I can be walking down the path on a grey winter's day, and my eye will be caught by its fresh green foliage. It's quite unlike any other: apart from its sister plant Geranium maderense which is even more arresting in appearance, but only hardy in very mild and sheltered areas.
So, in early summer the plant will be a mass of purplish pink flowers held high on stout stems above the beautiful, deeply divided leaves. These flowers last well and will give a good display throughout the summer, equally happy in sun, part or full shade if it has good drainage. Being a generous self seeder, (but never too many for me) it will often find the perfect site all on its own. Last year it found a very niche spot in our garden: it sprouted in a pile of bricks that were sitting next to the water butt. North facing, but it certainly lit up that dark corner in the winter!
As a rule, Geranium palmatum looks after itself; it is short lived but, as described above, you will usually find the next generation waiting in the wings. I always grow one in a pot, that way you can move it about and get maximum enjoyment at this time of the year.
NB If you'd like to get some more gardening chit-chat from Louise Sims and the3growbags, just enter your email address here